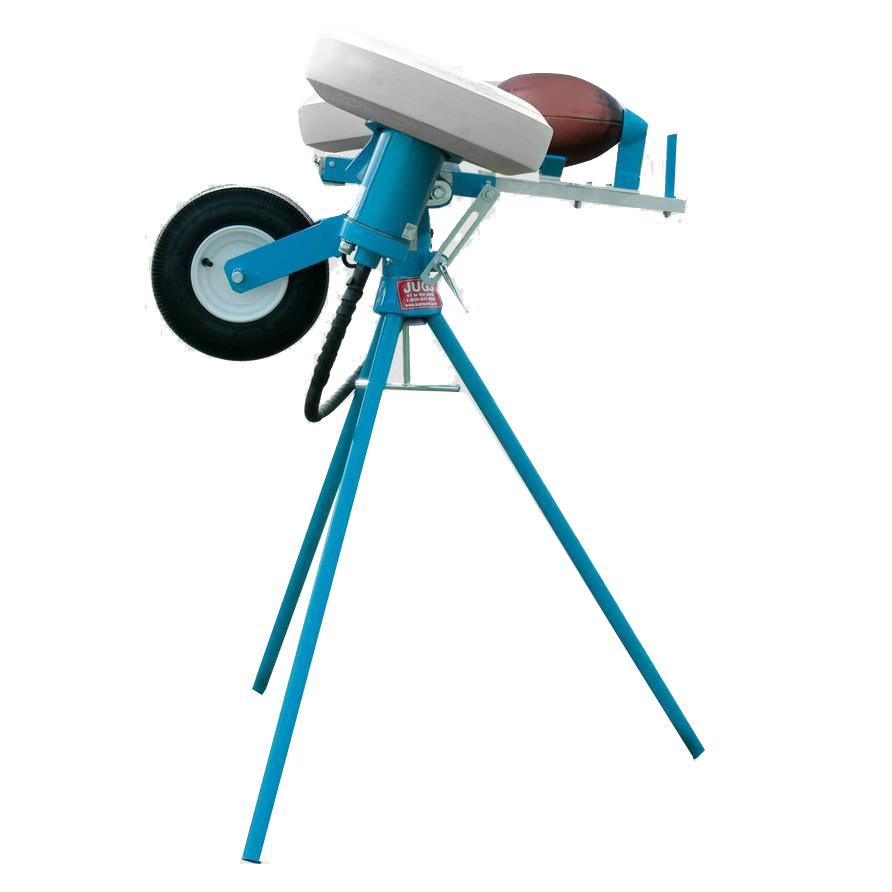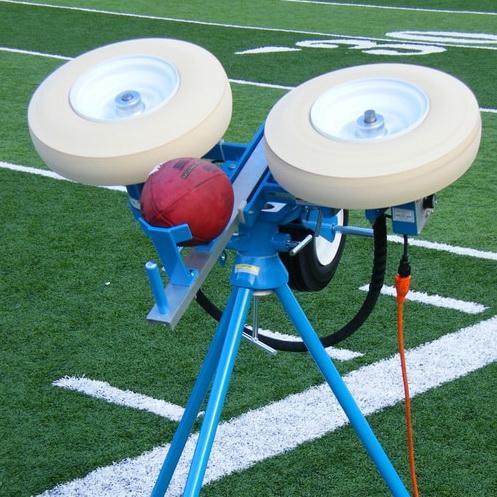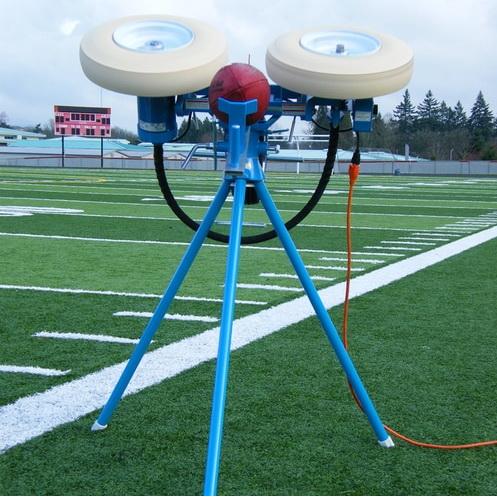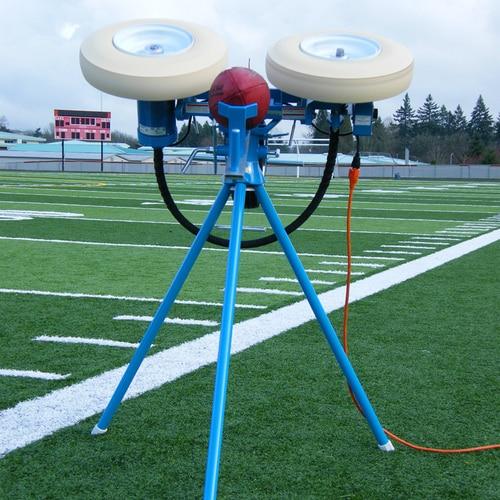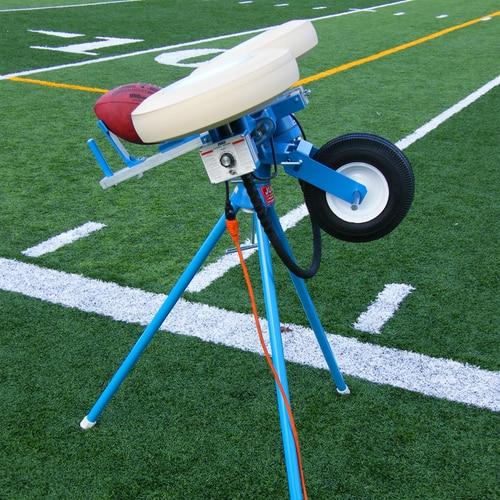 Jugs Football Passing Machine™
Free Shipping!
Talk to an expert(888) 406-2544
$100 Price Match Guarantee Found a lower price? We'll match it! More info.

Football Throwing Machine For Offensive and Defensive Training
The JUGS Football Machine™ throws perfect passes, punts and kickoffs to any precise spot on your field. Your players can practice catching perfect spirals or end-over-end "kicks"
Football Passing Machine™ Features
Throws 5-80 yard passes and swivels 360 degrees to accommodate passing drills in every direction.

Throws up to 600 passes or kicks per hour

Comes with its own transport wheel, making it easy to move to any spot on your practice field.

Long-snapping, punting, and kick-offs—the JUGS Football Machine™ does it all. Quickly adjust speed settings using the dial.
The JUGS Football Machine™ can help you
in these 4 areas:

Running backs, tight ends, and wide receivers need constant practice catching the football. With JUGS, these players catch more passes in a week than they normally would in an entire season.

Defensive backs and linebackers can be given practice on a variety of reaction and zone-coverage drills in a short period of time, without having to take your best quarterback away from where you really need him to be -- with the offensive unit. A substitute player, or even the team manager, can operate JUGS, thus freeing your coaching staff, quarterbacks and punters.

On punt and kickoff-return team drills you do not waste any time with JUGS doing the "kicking." High-lofting end-over-end "kicks" go exactly where you want them to--so your players learn their assignments quickly.

Simply put JUGS on short legs, and your punter and field goal kicker can get hours of perfect snaps (short legs sold separately.)
Click Here To Download The Jugs Football Passing Machine Instruction Manual