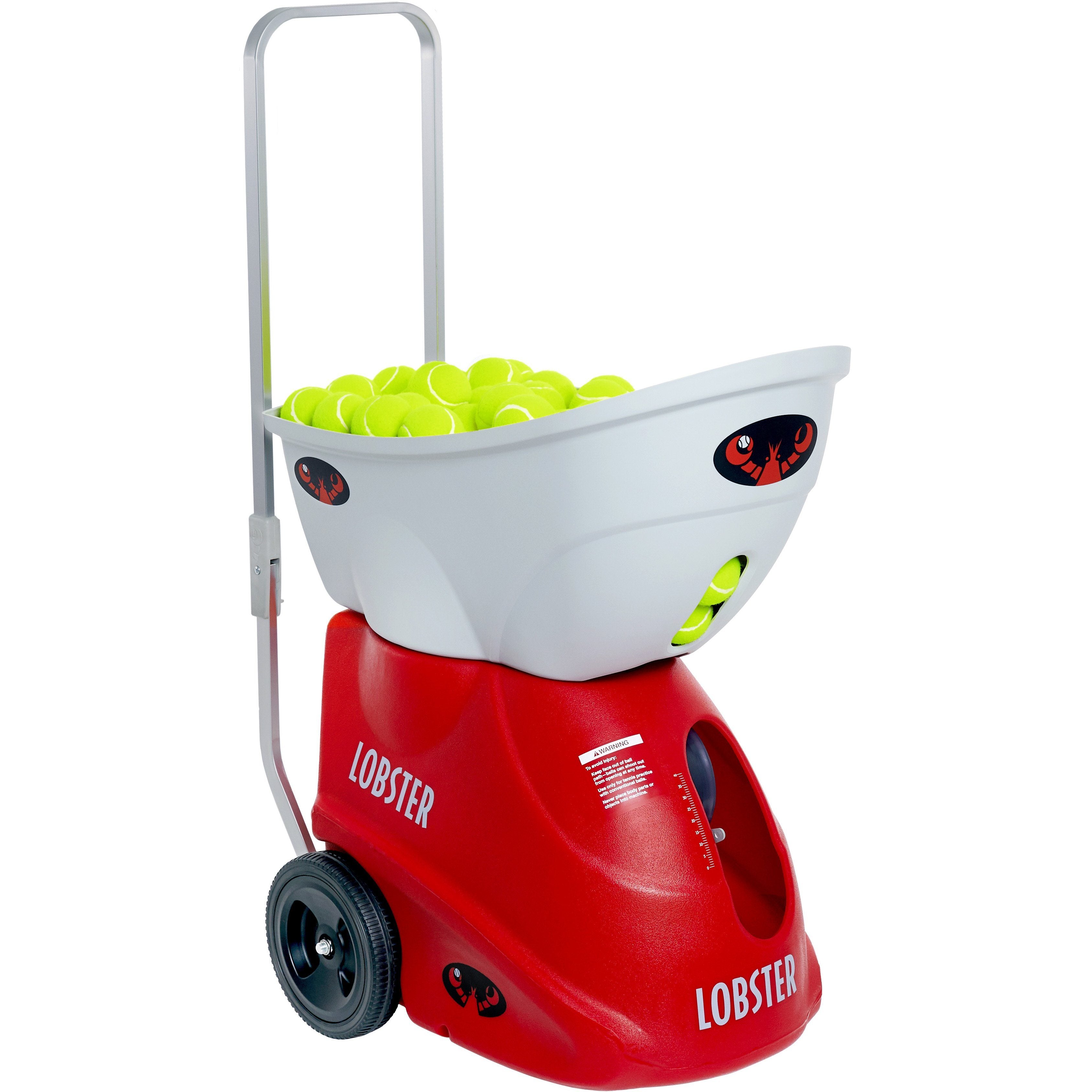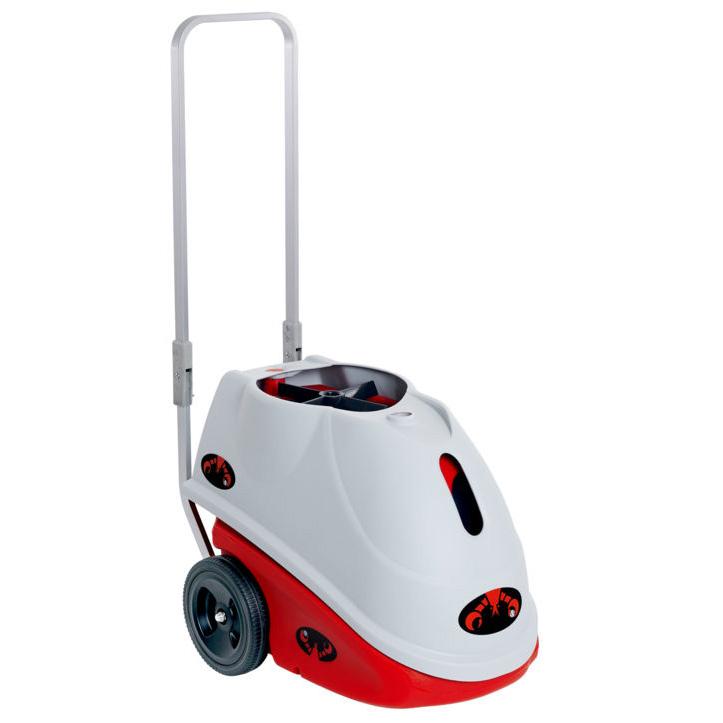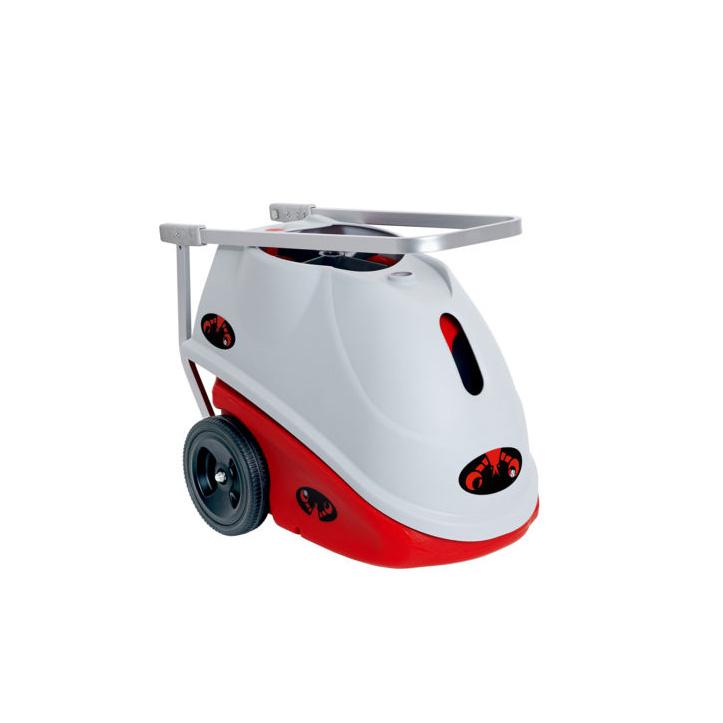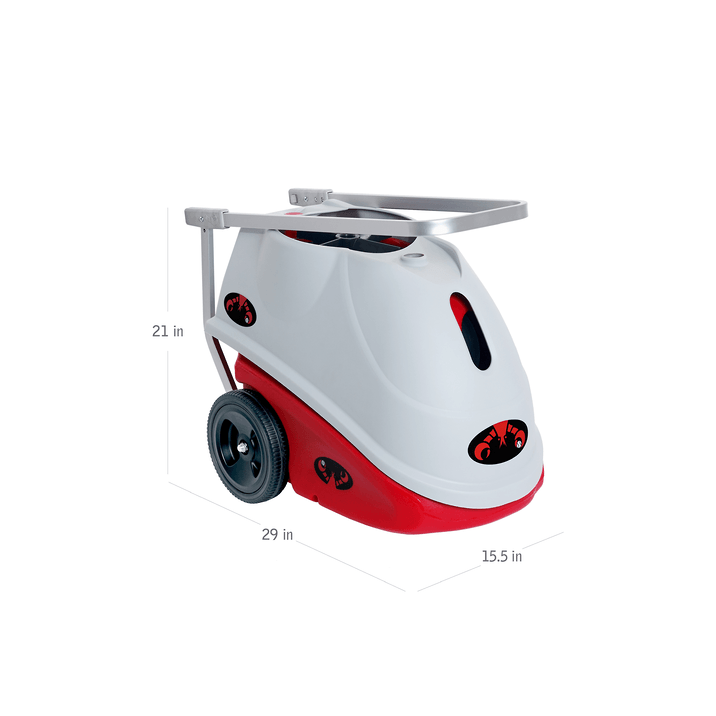 Lobster Sports Elite Two Portable Tennis Machine
Free Shipping!
Talk to an expert(888) 406-2544
$100 Price Match Guarantee Found a lower price? We'll match it! More info.

Elite Two Portable Tennis Ball Launcher Machine with A/C or Battery Powered by Lobster Sports
Equipped with all of the standard elite one battery-operated features, the Lobster elite two's advanced triple oscillation takes match play to the next level at a minimal cost increase over the elite one.
While almost all tennis ball machines sweep randomly left to right horizontally, the Lobster elite two tennis ball launcher also oscillates vertically, giving you short and deep shots in a random pattern to provide a better physical workout. Or, choose your shot placement vertically only and horizontally only.
Choose Between Battery or A/C Power! 
Choose the right power source for you and your court. Choose the Lobster Elite Two A/C and simply plug the power cord into any standard wall outlet and play for as long as you want! If the power cord is not long enough, an extension cord will easily solve that problem.
Always on the go? No problem! Choose the Lobster Elite Two Battery machine instead. Just charge up the machine and play for 4-8 hours on just one charge!
Program Your Elite Two With the Lobster Control Panel
Triple oscillation simulates match play by combining both vertical and horizontal oscillation functions to throw balls throughout the entire court-left, right, short, and deep. This feature allows players to work on the forehand and backhand, while keeping you guessing!
Change the interval between balls thrown, also known as ball feed rate, from 2-12 seconds to improve your reaction time while you advance your foot speed agility. Feeling athletic? Turn the ball feed interval rate to 2 seconds! 
Sky-high lobs and blistering speeds of 80 mph will take your game to new levels.
These battery powered tennis ball machines will challenge all of your strokes, not just your forehand and backhand. 
Ground-Strokes to Lobs
The Elite Two tennis machine is equipped with the ability to throw ground strokes from speeds of 10 to 80 mph. This allows all skill levels to use this machine, from beginner to expert. The Elite 2 is also capable of serving lobs up to a 60 degree elevation. This kind of versatility will allow you to practice a wide range of tennis shots! 

Lobster Elite Two Features
Oscillation: random horizontal, random vertical
Speed: 10 to 80 mph
Choose between battery powered or A/C power
Feed rate: 2-12 seconds
Spin: top, back
Elevation: electronic, 0-60 degrees
Ball capacity: 150
Court time: 4-8 hours with batter powered option
Court time: Unlimited with A/C option
Basic charger: included with battery powered option
Fast charger: optional
Remote: elite or elite10 (optional)
Battery powered machine weight: 42 lbs.
A/C powered machine: 32 lbs.
Warranty: 2 years
Anytime Baseball Guarantee 
FREE shipping on all Lobster tennis machines 
No sales tax in most states in the USA
We guarantee you the lowest price on your Elite Two tennis machine
2-year manufacturer's warranty so you can purchase with confidence!
Does the lobster elite 2 work with an iPhone?

Hi,

Sorry, no it does not work with an iPhone.

Can you get AC and Battery ? Does this include the remote?

Hi,

The remote is purchased separately.
AC and Battery machines are also different from each other, you will need to purchase both.