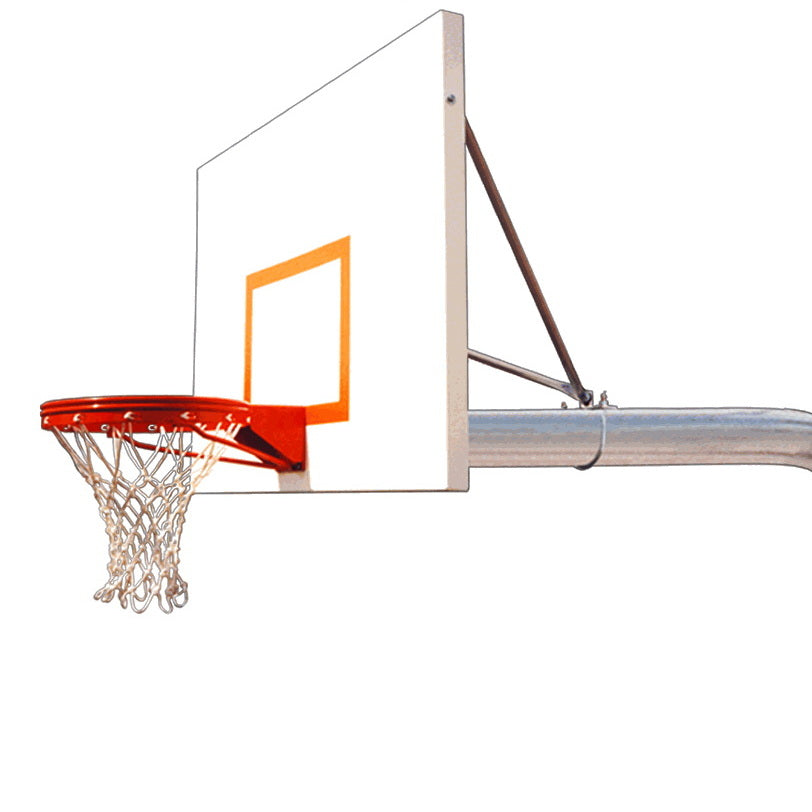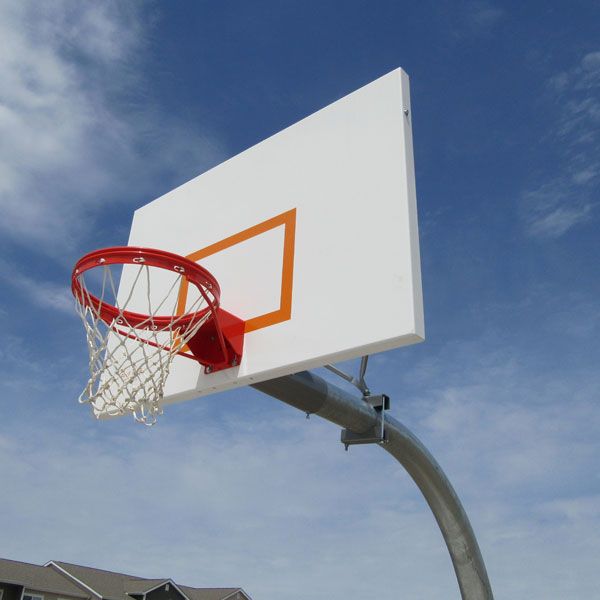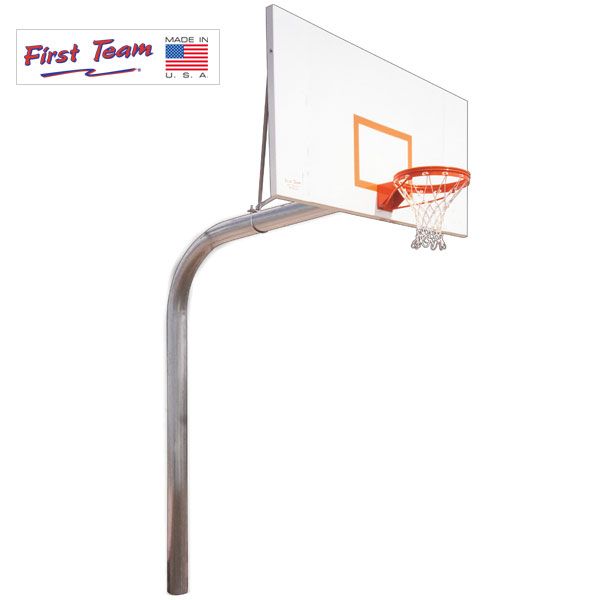 First Team Brute Impervia Inground Fixed Height Hoop - 60 Inch Aluminum
Free Shipping!
Talk to an expert(888) 406-2544
$100 Price Match Guarantee Found a lower price? We'll match it! More info.

Brute Impervia Inground Fixed Height Hoop - 60 Inch Aluminum
The Brute Impervia Fixed Height Basketball Goal is an outdoor hoop system. It comes with a solid goal, aluminum backboard and an inground design. The system is extremely durable while still offering up a stylish visage and realistic rebound.
All Brute hoop systems come with the Brute Post System. The post system is the basis of an inground hoop's stability. A 5 9/16" diameter galvanized post is the backbone of the Brute post system. It's installed inground and it will stay inground for years to come. The post extension creates a 72" of run-out room that gives your court a realistic feel while keeping players safe. Many experienced outdoor players know that if you run into the post on a quality hoop system, the post wins. Pole and backboard pads are also available. Brute post systems also come with a unique nosecone style backboard mounting setup that makes installation easy and insures that your hoop stays attached to your post.

The Impervia model comes with a FT261 42"x60" Aluminum Backboard that can survive severe weather conditions. It has a white weather resistant powdercoat and an orange shooters square that won't fade. The aluminum is lighter weight than Brute's steel models, which makes installation even easier.

The Impervia also comes with a FT172D Unbreakable Fixed Goal. This is the toughest goal money can buy. The rim is 5/8" and made of powder-coated steel. It's a double rim that won't bend or break, and its "Never-Fail" 3/16"x1" Continuous net-lock eliminates any chance of net-lock breakage. If you have had durability issues in the past at your playground or park, this is the solution. Whether nighttime vandals or Shaq-like dunkers are the problem, you can count on the Impervia to be there in the morning.

Bottom Line:  The Brute Impervia Fixed Height Basketball Goal is perfect if you're looking for an outdoor hoop system with an aluminum rim. The post system and goal are the toughest available, and the aluminum backboard is weather resistant.

Includes:
FT1905 Brute Post System
FT1905NC Brute Nose-cone
FT261 42"x60" Aluminum Backboard
FT172D Unbreakable Fixed Goal`
Lifetime Unconditional Warranty