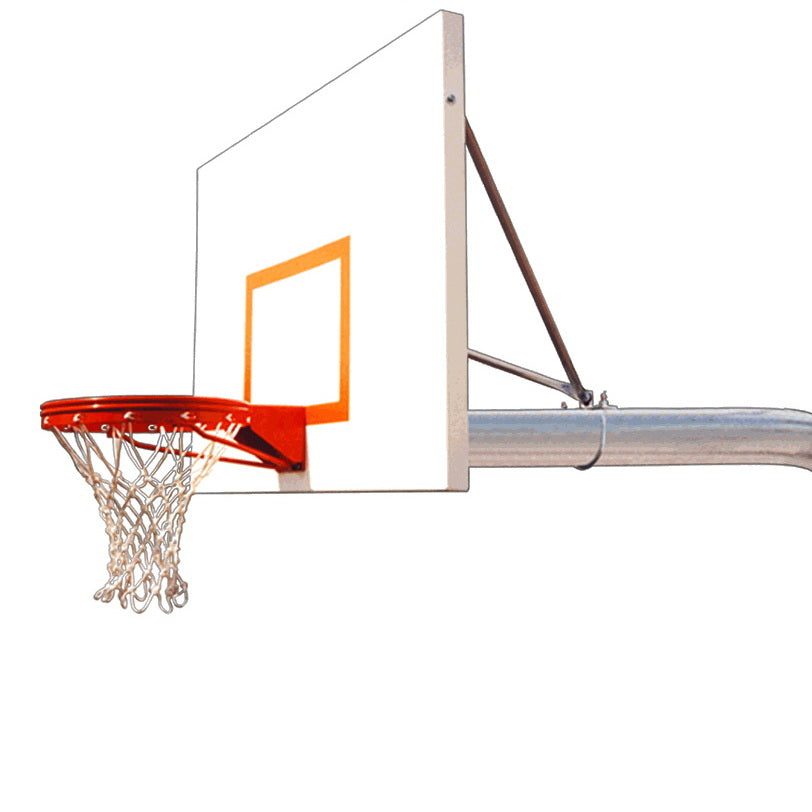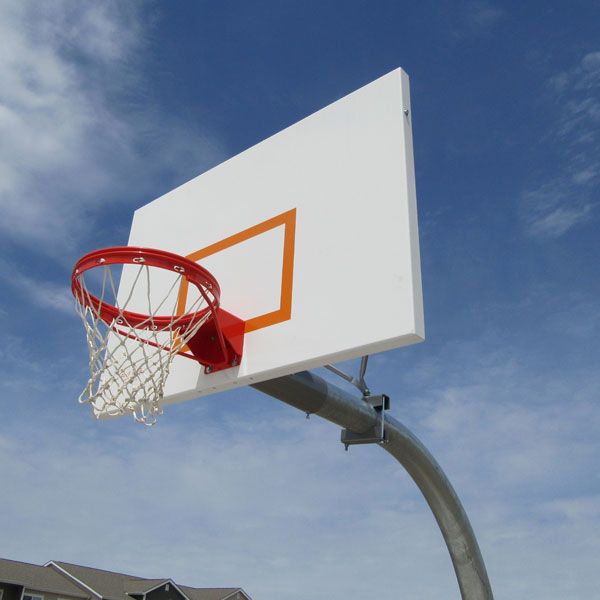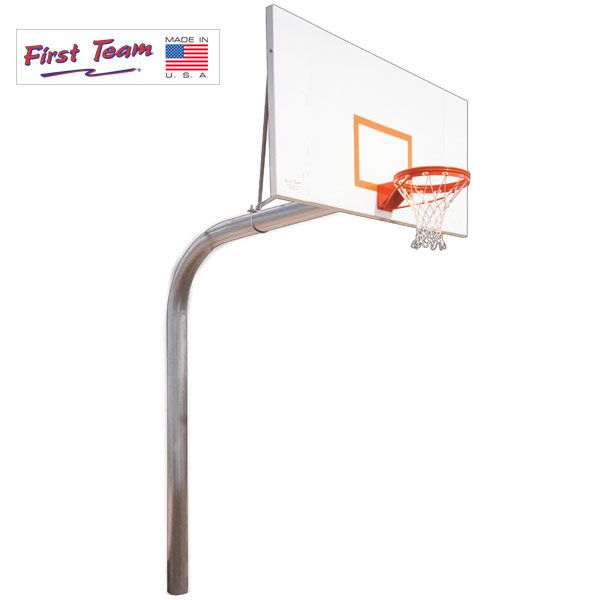 First Team Brute Playground Inground Fixed Height Hoop - 60 Inch Steel
Free Shipping!
Talk to an expert(888) 406-2544
$100 Price Match Guarantee Found a lower price? We'll match it! More info.

Brute Playground Inground Fixed Height Hoop - 60 Inch Steel
The Brute Playground Fixed Height Basketball Goal is an outdoor hoop system that's designed to survive in playground and park settings. From the steel backboard to the durable rim, every facet of this system helps create a hoop that can take a beating like no other. If you have had trouble with damage to previous hoop systems at your location, give this hoop a try. You will not be disappointed.
The Brute system boasts reliability from the ground on up. It starts with the post system that Brute is known for. The post is 5 9/16" diameter of galvanized steel that's installed deep into the ground to avoid tipping, bending or breaking. The nosecone style backboard mounting insures that, after severe weather, you will still have a hoop attached to your pole. 72 inches of run-out room guarantees that safety is not sacrificed in the name of durability. Pole and backboard padding are also available.

The playground model comes with a FT172D Unbreakable Fixed Goal. The 5/8-inch double steel rim is perfect for outdoor use. It won't bend or break, which means you avoid the tilted rims that plague so many outdoor hoops. Net breakage can also be a problem for outdoor hoops. A "Never-Fail" 3/16"x1" Continuous net-lock eliminates that problem and insures that you won't end up dangling from the rim as you try to install yet another net.

The FT260 42"x60" Steel Backboard is another example of the dependability you're going to get with this hoop system. There's nothing available that's tougher than steel when it comes to backboards. The Playground model's backboard is a little taller than some of the others in the Brute series. This gives you a little more coverage if you don't want kids chasing balls behind the hoop. The traditional orange shooters square gives it a professional look, and the white and orange powdercoat insures that this backboard won't show its age.

Bottom Line:  The Brute Playground Fixed Height Basketball Goal is perfect if you're looking for a durable outdoor hoop system. This model is designed for playgrounds and parks. After installation, maintenance is unnecessary.

Includes:
FT1905 Brute Post System
FT1905NC Brute Nose-cone
FT260 42"x60" Steel Backboard
FT172D Unbreakable Fixed Goal
Lifetime Unconditional Warranty