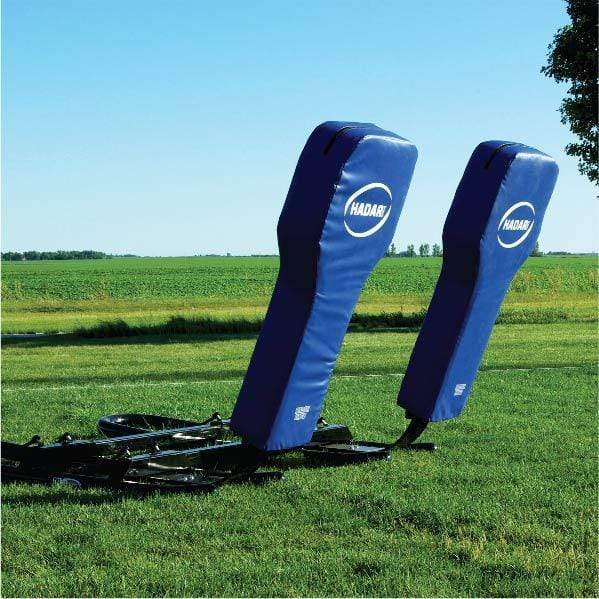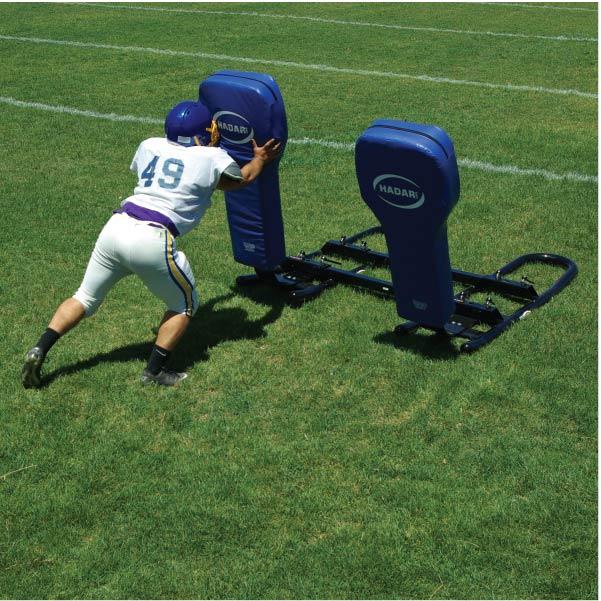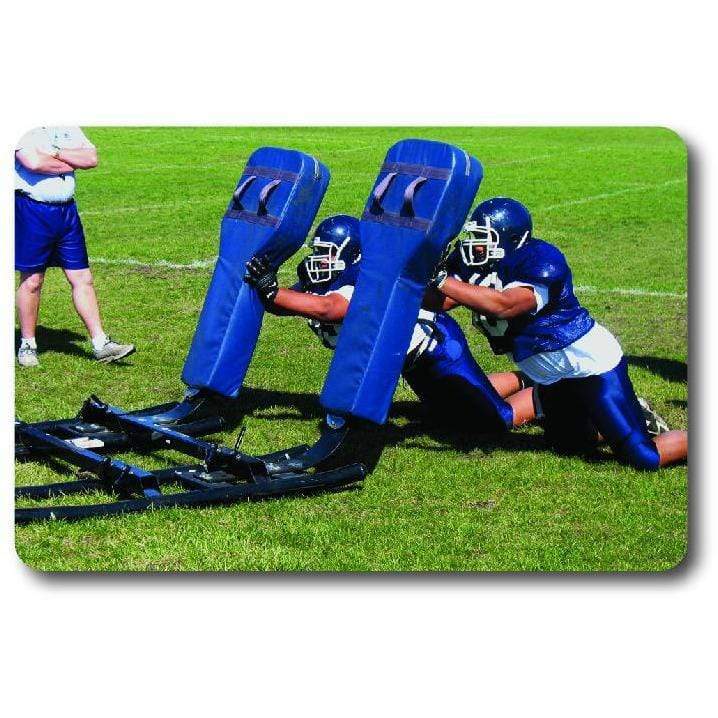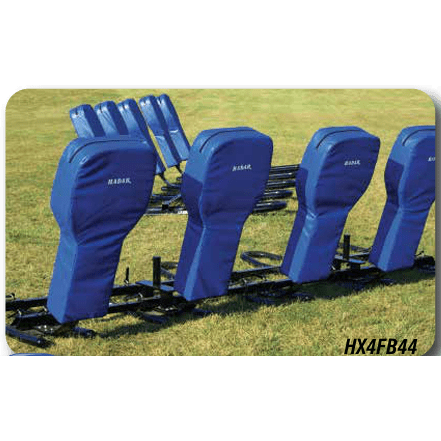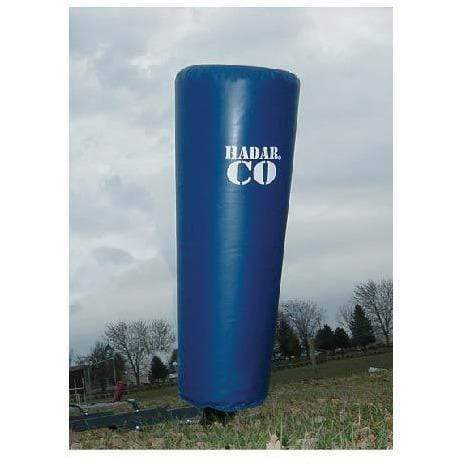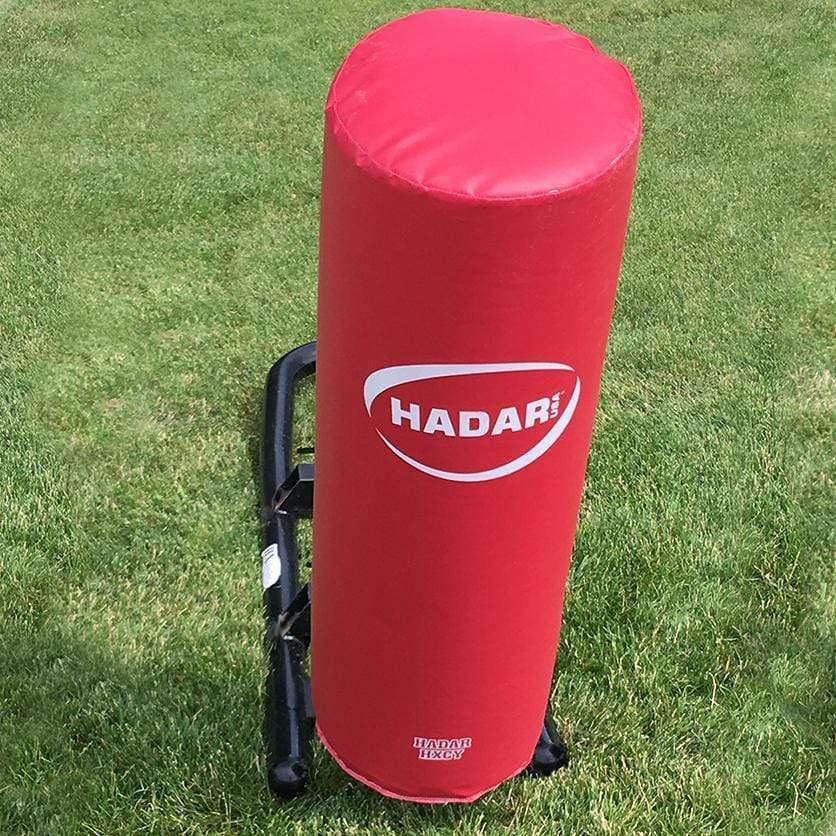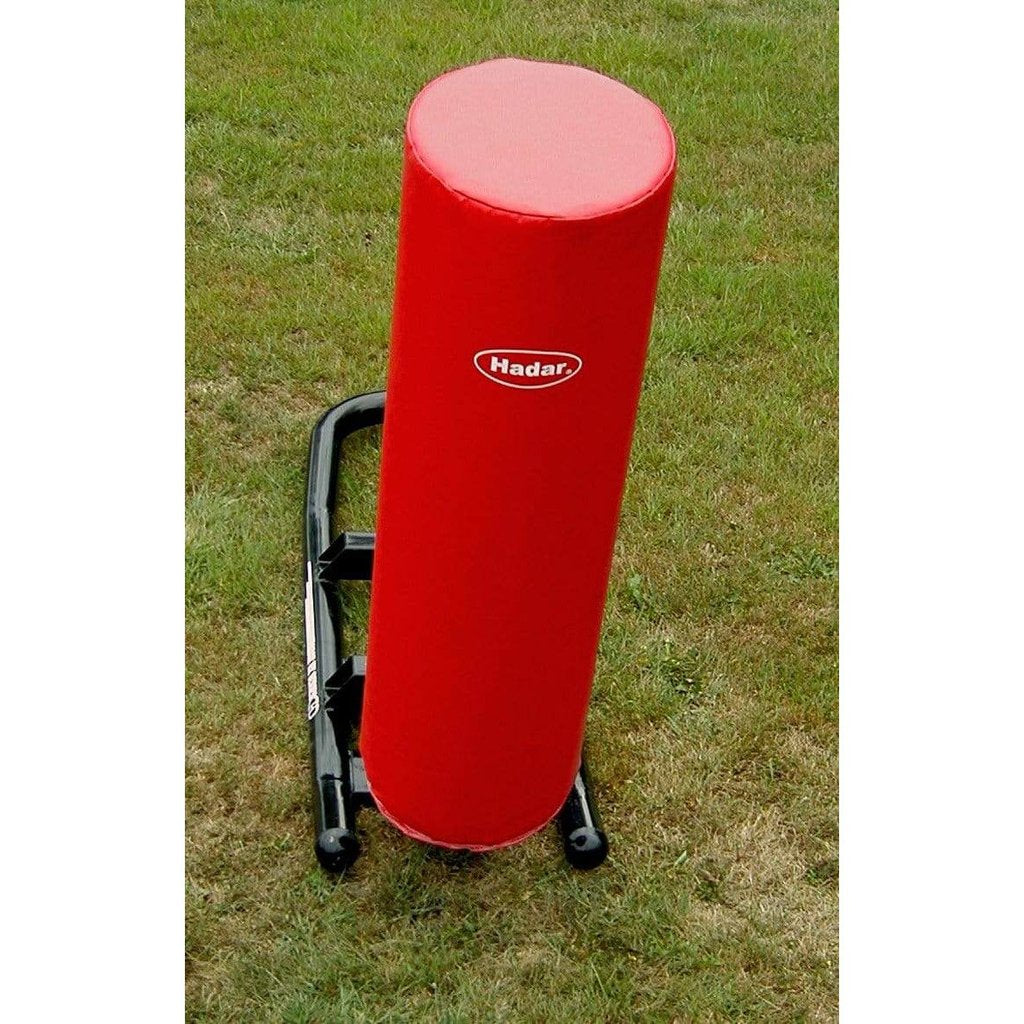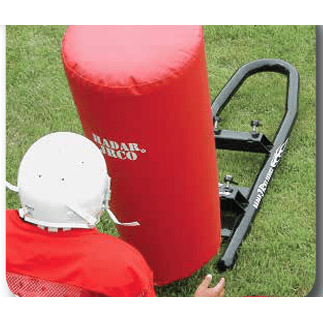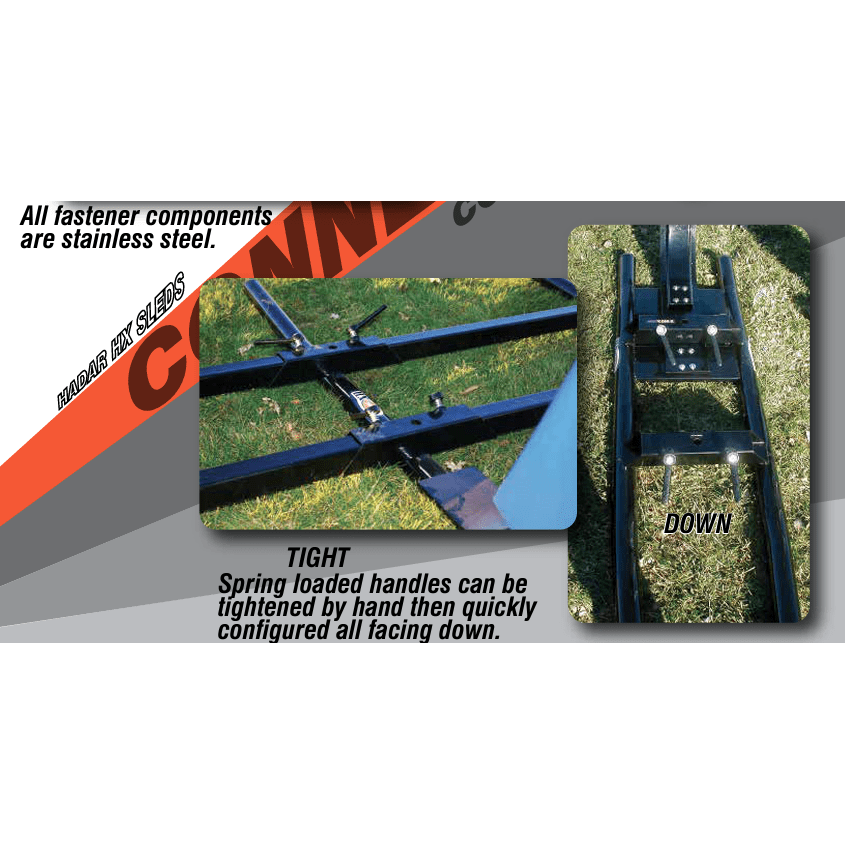 Hadar Athletic Middle School HX Football 7 Man Blocking Sleds
Free Shipping!
Talk to an expert(888) 406-2544
$100 Price Match Guarantee Found a lower price? We'll match it! More info.

Athletic Middle School HX Football 7 Man Blocking Sleds
HX Series Middle School Sled - The new middle school sled features the same heavy-duty construction of our varsity sled with three-quarter sized sled pads. Sleds connect with varsity HX Series. All HX Series options fit on the middle school sled. HX Series Football Sleds - Made of medium carbon steel for toughness and durability, the HX Blocking Unit features a kipped tail to drive, and lift the whole weight of the sled. No phony spring mechanisms like the other guys. We made it to not fall apart, not rust, and not fall off. Leave the leaf springs on the hay wagon. For middle school football. Go to work at practice and keep working. The HX Series is the top of the line football sled, featuring multiple pad options and configurations to let you do what you do best: Coach Football.
Features:
Modular Construction; Start with one-man with the capability to expand to seven-man
Powder Coated & Stainless Steel Hardware
Heavy Duty Spring Steel L-Bar
Weight Attachment Available

Add up to 270lbs
Weights not included

Multiple Pad Options Available

Cone Pad

The cone pad tapers from an 18" diameter at the top down to 12" at the bottom. A great tool as it doesn't have a simple "attack" point like some armed pads. Players learn to adjust automatically if they are attacking the dummy too high. Great for fundamental tackling drills.

Classic Pad

The classic cylinder pad for your sled. Still, the most universal pad in use and provides the widest range of drills. Hit it. Tackle it. Block it. Shiver it. Attack it high or low. Ideal for fundamental blocking techniques.

Full Body

The Full Body Pad provides a low, below the pads target and a large target area to key players on the desired location of the hit.
Junior, Middle School, and Varsity Options.

Junior 40″ tall
Middle School 44″ tall
Varsity 52″ tall
Connect X Easy Connect - No tools, wrenches, pliers, etc. needed to connect or disconnect components of any sled on the practice field. Send your players over to the 5-man to convert it to a 3-man and a 2-man.

Powder-coated & stainless steel hardware
Simple operation
Line up bars easily using center guide hole
HX Series Coach's Platform - Comes standard at no charge with a 5 Man sled or larger. Request: "FREECP" on your order and can be ordered separately as an optional add-on for any multiple unit set. 32" x 30" non-slip steel diamond plate tread base with 32" reinforced handlebar grip.
HXWA Weight Attachment - Weight Attachment Available Here. Note that all 5-man and 6-man come with weight attachment no extra charge.
American built right in Humboldt, IA USA - We stand behind what we sell. If it's defective, we will replace it. Our product guarantee is similar to a tire tread wear guarantee — a product with a five-year guarantee that wears out after 4 years would still be replaced at 20% of new value.