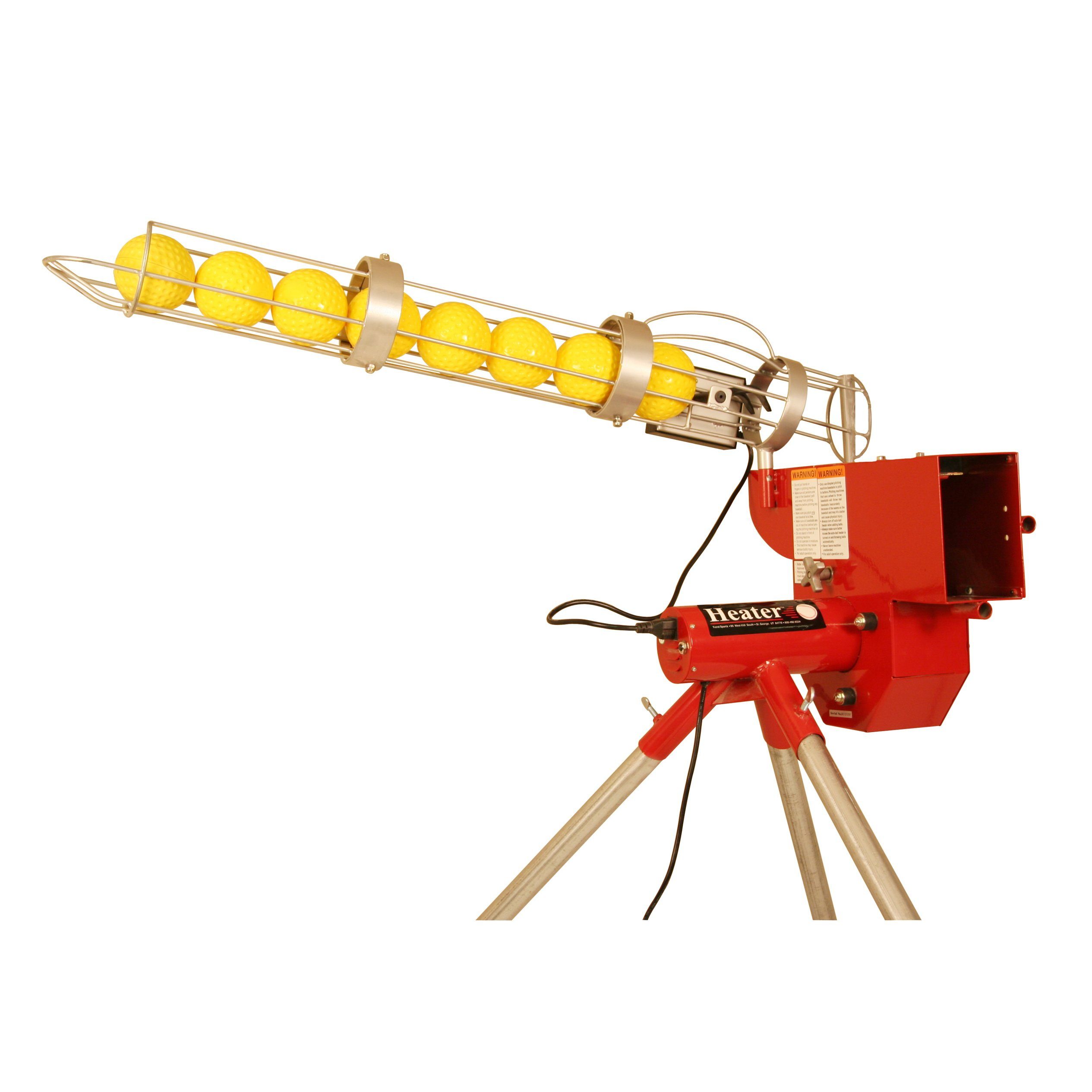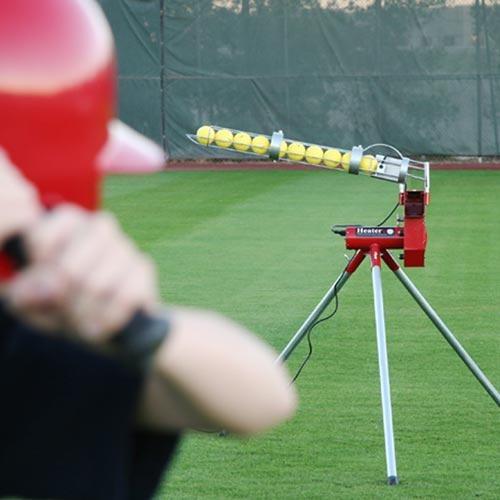 Heater Sports Real 12 inch Softball Machine With Ball Feeder
Free Shipping!
Talk to an expert(888) 406-2544
$100 Price Match Guarantee Found a lower price? We'll match it! More info.

Heater Real 12 inch Softball Pitching Machine With Ball Feeder HTR6000SB
With variable pithing speeds up to 50 MPH, the Heater Real 12 inch softball pitching machine is the perfect machine for your next softball BP. It's hard to rely on a pitcher to throw consistent pitches at your desired speed. Whether its a slow or fast pitch, this pitching machine will meet your batting practice needs. With an easy assembly and lightweight design, this machine is easy to pack up and bring to practice several times a week. With an optional battery pack or AC wall connector, simply plug this machine in and play!
Infield And Outfield Drills  
With adjustable legs, this machine can also be used for infield and outfield drills! Simply tilt the machine down and field some grounders. Or tilt the machine up and catch some pop flies! What other pitching machine can pitch softballs and be used for infield and outfield drills?
Features 
Throws Pop-ups, Line Drives, and Grounders
Variable Speed Control
Auto-Ball Feeder
Pitches 12" Softballs Up To 50 MPH
1/4 Horsepower
Fully Enclosed Wheel
Adjustable Pitch Height
Tubular Steel Legs with Rubber Tips
Uses Standard A/C PowerBenefits
Adjustable Speed Control adjusts for a variety of pitch speeds
Fully Enclosed Wheel provides maximum safety
Strong Steel Legs for stability
Specs:
Model #: HTR6000SB  With Ball Feeder

Weight: 51 lbs.

A/C Power
Recommended Ages: 8 years to Adult
One Year Warranty
Pitches 12" Softballs
Many places show this product in stock, however end up sending a refund because they don't have it in stock. "Heater Sports Real 12 inch Softball Machine With Ball Feeder" Can you confirm the stock level of this item before I submit a purchase request?

Hi,

No, this item is not in stock until Oct. 10, 2020.

Is this in stock ?

Hi,

Sorry, this is not in stock until Oct. 10, 2020