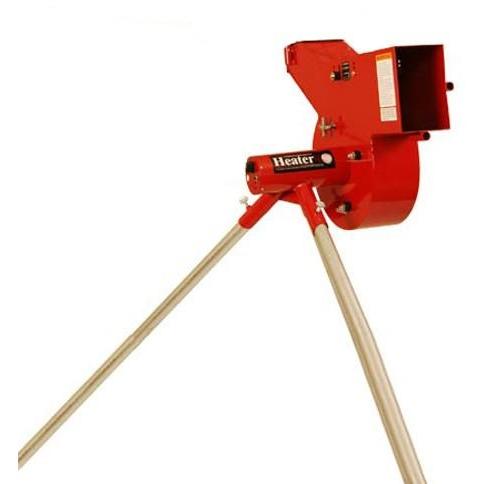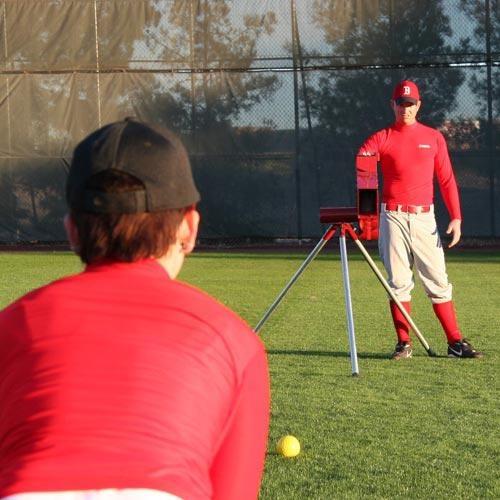 Heater Real Ball Combo Pitching Machine For Baseball And Softball
Free Shipping!
Talk to an expert(888) 406-2544
$100 Price Match Guarantee Found a lower price? We'll match it! More info.

Heater Real Ball Combo Pitching Machine For Baseball And Softball Training Aid HTR599NBF
Do you love playing baseball and softball? Do you coach both baseball and softball teams? We know it can be a expensive getting equipment for both teams, but why waste more money? The Heater Real Ball Combo pitching machine can throw baseballs and 11" and 12" softballs! Save your money and headaches for another day. Whether you want slow pitch, or some fastballs, this machine pitches softballs up to 56 MPH and baseballs up to 60 MPH. The machine easily switches from baseball to softball in a matter of minutes and doesn't take any effort. The heater real ball machine is easily assembled and can be plugged into an optional battery pack or any standard wall outlet. Just plug and play!
INFIELD AND OUTFIELD DRILLS
Only have a few teammates to practice with? No problem! With this pitching machine, you are able to practice infield and outfield drills! Tilt the machine up to throw you some pop flies, or point it down and get better at fielding those grounders. Infield and outfield drills work great with somebody standing at the machine feeding it balls and changing the direction of the balls to keep your eyes sharp. Don't settle for a pitching machine that only servers one purpose, baseball is much more than that!  
Features 
Variable Speed Control
Pitches Baseballs Up To 60 MPH'
itches 11" & 12" Softballs Up To 56 MPH
Converts Easily from Baseballs to Softballs
Fully Enclosed Wheel
Adjustable for Pitch Height, Grounders, & Pop Flys
Tubular Steel Legs with Rubber Tips
Uses Standard A/C PowerBenefits
Converts from Baseball to Slow or Fast Pitch Softball
Adjustable Speed Control adjusts for a variety of pitches
Fully Enclosed Wheel provide maximum safety
Strong Steel Legs for stability
Specs:
Model #: HTR599NBF
A/C Power
Recommended Ages: 8 years to Adult
One Year Warranty
Real Baseball, Lite-Ball, and Softball Pitching Machine