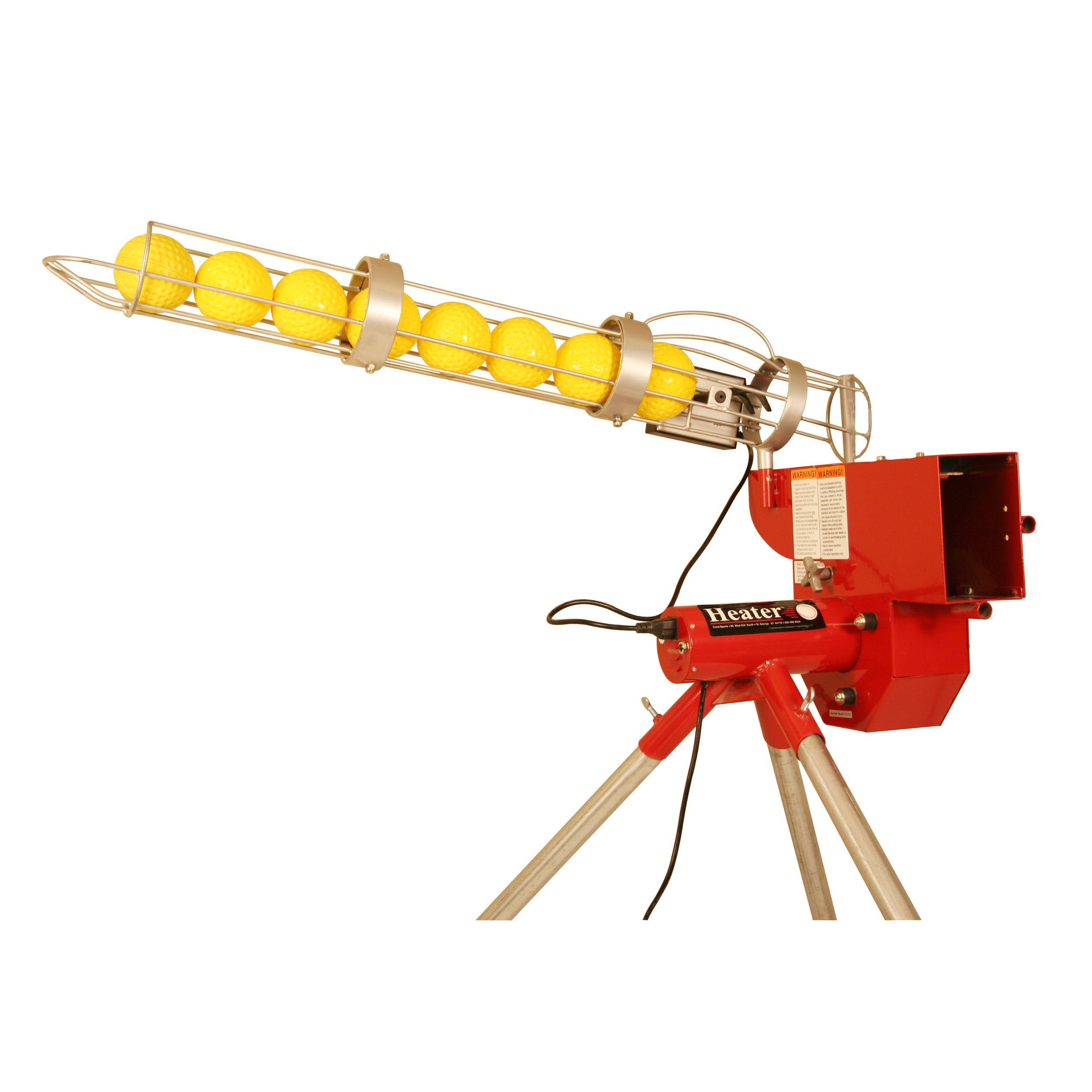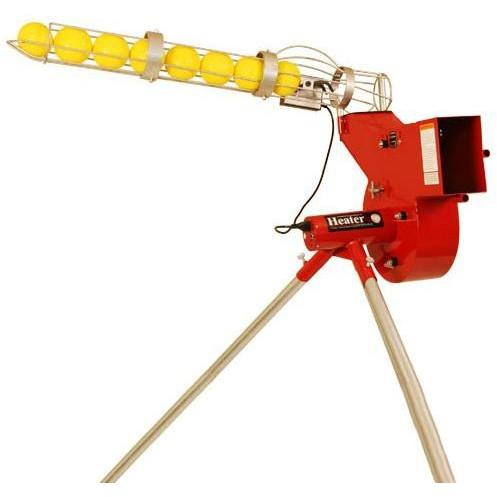 Heater Real Ball Combo Machine With Auto Ballfeeder
Free Shipping!
Talk to an expert(888) 406-2544
$100 Price Match Guarantee Found a lower price? We'll match it! More info.

Heater Real Ball Combo Pitching Machine With Auto Ballfeeder For Baseball And Softball Training HTR599
The Heater Real Ball Combo Machine is one of the most popular and high quality Heater Sports pitching machines. This pitching machine can throw baseballs and softballs up to 56 MPH at variable speeds. This makes the Heater Real Combo the most affordable baseball and softball combination pitching machine. This pitching machine can throw slow or fast pitch softball and easily convert over to baseballs in minutes. Want to throw slower? Faster? This machine has the option to throw at different speeds for different skill levels and to change it up and keep the batter's eye sharp. The Heater real combo can throw up to 56 MPH for softballs and 60 MPH for baseballs. Pretty versatile right? The Real Ball Combo is easy to set up and connect to power. Just plug and play!
Why does this matter?
 This is the perfect all around machine for baseball and softball practice. Have kids in softball and baseball leagues? Are you coaching both sports? This is the machine for you. This machine even comes with an auto ball feeder that pitches balls every ten seconds. When the auto feeder runs out, just refill it and play on! 
Pitches, Grounders And Pop Flies
When you're done with BP, just tilt the pitching machine down for grounders, or tilt it up and catch some pop flies! This machine is perfect for all your infield and outfield drills!
Features
Variable Speed Control
Pitches Baseballs Up To 60 MPH
Pitches 11" & 12" Softballs Up To 56 MPH
Converts Easily from Baseballs to Softballs
Fully Enclosed Wheel
Adjustable for Pitch Height, Grounders, & Pop Flys
Tubular Steel Legs with Rubber Tips
Uses Standard A/C PowerBenefits
Converts from Baseball to Slow or Fast Pitch Softball
Adjustable Speed Control adjusts for a variety of pitches
Fully Enclosed Wheel provide maximum safety
Auto-Ball Feeder pitches every 9 seconds
Strong Steel Legs for stability
Specs:
Model #: HTR599 – With Ball Feeder
Weight: 62 lbs.
A/C Power
Recommended Ages: 8 years to Adult
One Year Warranty
Real Baseball, Lite-Ball, and Softball Pitching Machine