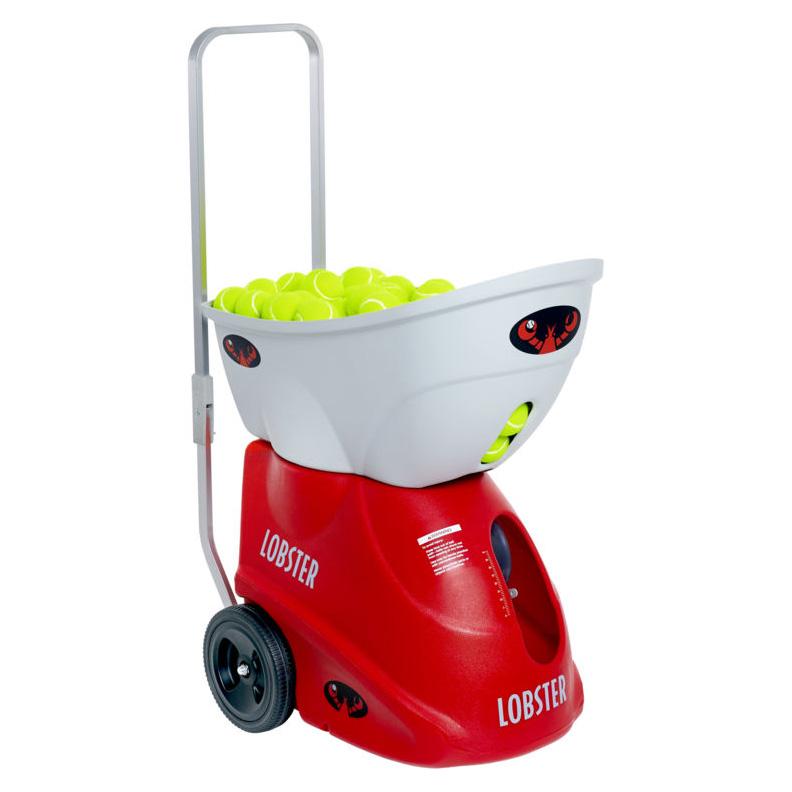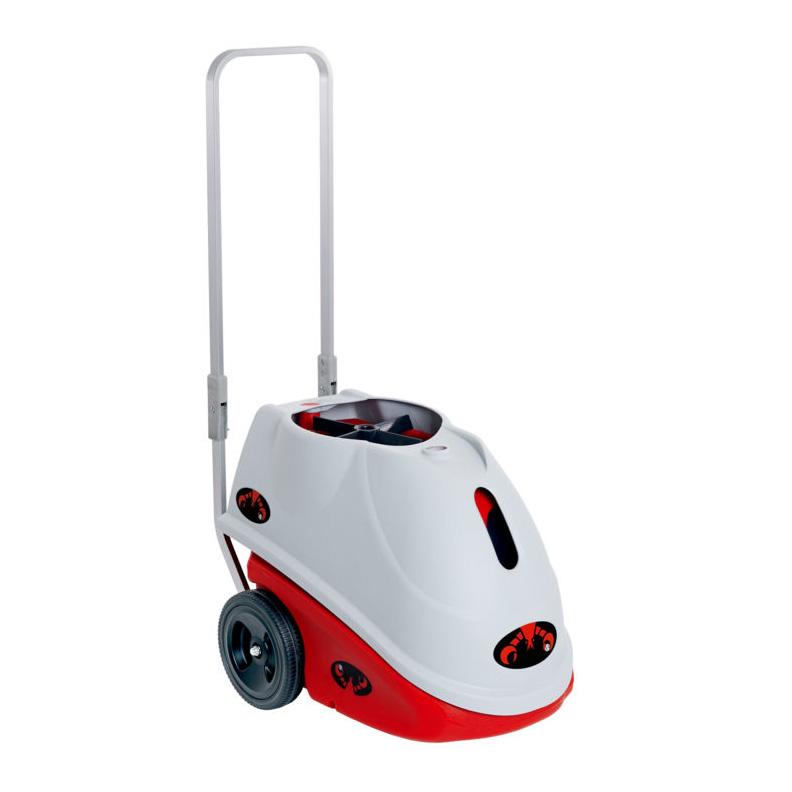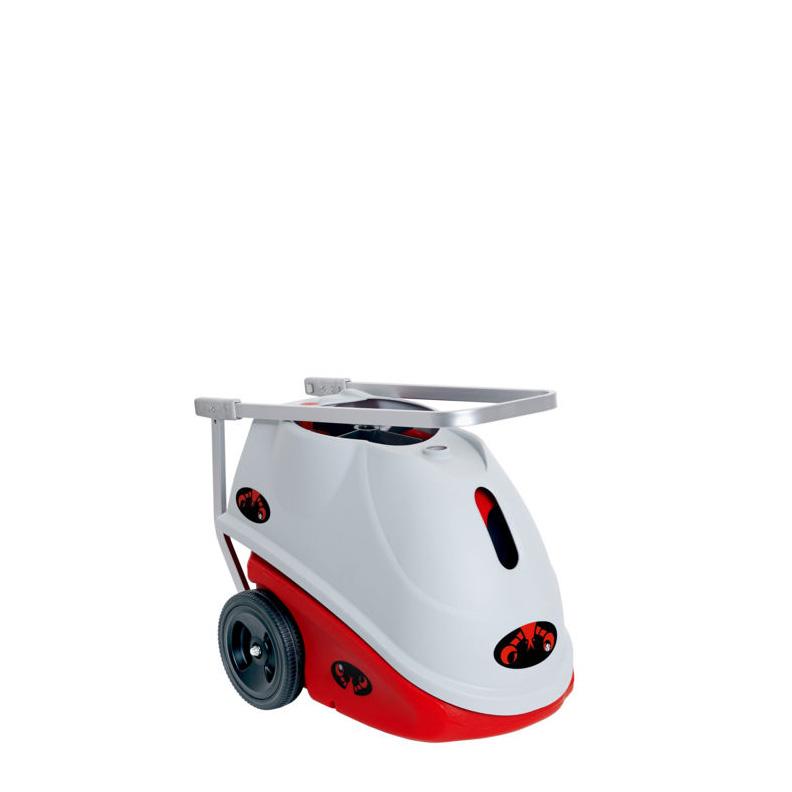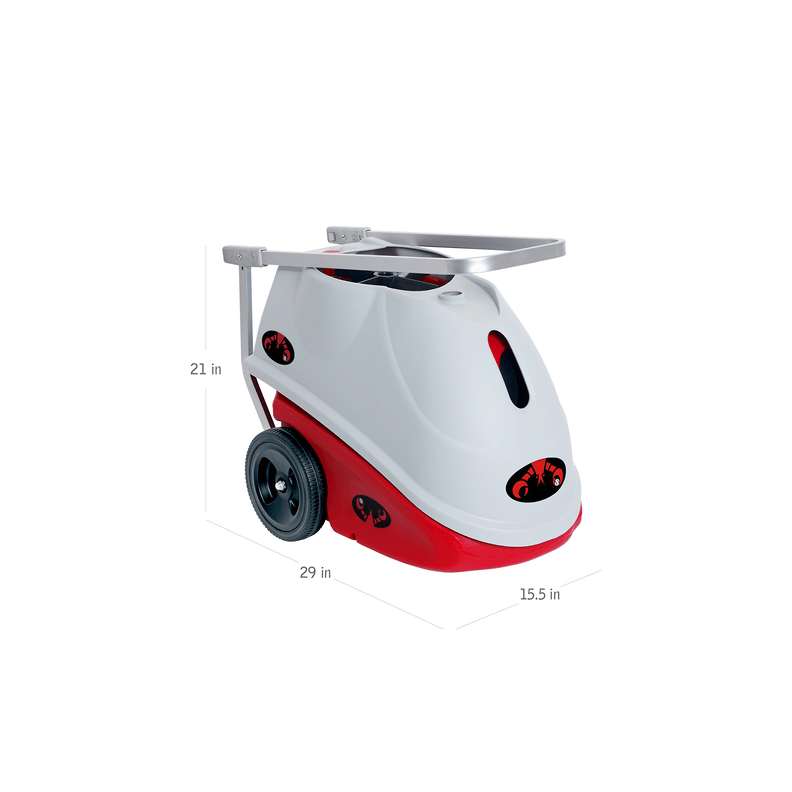 Lobster Sports Elite Liberty Portable Tennis Machine
Free Shipping!
Talk to an expert(888) 406-2544
$100 Price Match Guarantee Found a lower price? We'll match it! More info.

Elite Liberty Tennis Portable Serving Machine with Battery by Lobster Sports
This Lobster Sports tennis ball machine is capable of challenging beginners and intermediate players, offering speeds up to 70 mph with adjustable, heavy topspin and backspin, all for an incredible price.
The large ball capacity and battery size allow extended play on the court. The Lobster elite liberty tennis ball machine oversized wheels and foldable handle provides unequalled portability for players who are on the move.
Enjoy playing against advanced features such as full corner-to-corner random oscillation and up to 50-degree lobs to practice your overheads for up 4 hours on the court.
Horizontal Oscillation
Also known as "random sweep," the horizontal oscillation feature can be activated with just a flip of a switch on the control panel. The random sweep feature will oscillate the machine back and forth to help you work on your forehand and backhand sides.
The horizontal oscillation feature also allows you to change the time interval between each ball delivery, known as ball feed rate,  to anywhere from 2-12 seconds, based on your athletic capabilities. The Lobster Elite Liberty machine can throw balls at speeds of 10-80 mph, allowing for players of all skill levels to practice!
Topspin and Backspin
Utilize the topspin and backspin features on your Elite Liberty tennis machine to simulate real game play. Learning to hit balls with back or topspin at random will truly elevate your gameplay to the next level. 

Elite Liberty Features
Oscillation: random horizontal
Speed: 10 to 80 mph
Feed rate: 2-12 seconds
Spin: top, back
Elevation: manual, 0-50 degrees
Ball capacity: 150
Power: battery (ac/dc optional)
Court time: 2-4 hours
Basic charger: included
Fast charger: optional
Remote: optional
Warranty: 2 Years
Elite Liberty Dimensions
Exterior Dimensions: 

21" H x 29" W x 15.5" L

Weight: 35 Lbs.
Anytime Baseball Guarantee
FREE shipping on all Lobster tennis machines 
No sales tax in most states in the USA
We guarantee you the lowest price on your Elite Freedom tennis machine
2-year manufacturer's warranty so you can purchase with confidence!
This price $1,099 including batteries and remote control?

Hi,

This includes the battery but not the remote control.
The remote is sold separately.

Hello! How long will take to ship the tennis ball machine?

Hi,

Currently, all Lobster Sports machines take about 4-5 weeks to ship out.

How soon will this machine be delivered?

Hi,

Due to the effects of the pandemic, all Lobster Sports machines have a 4-5 week lead time to ship.