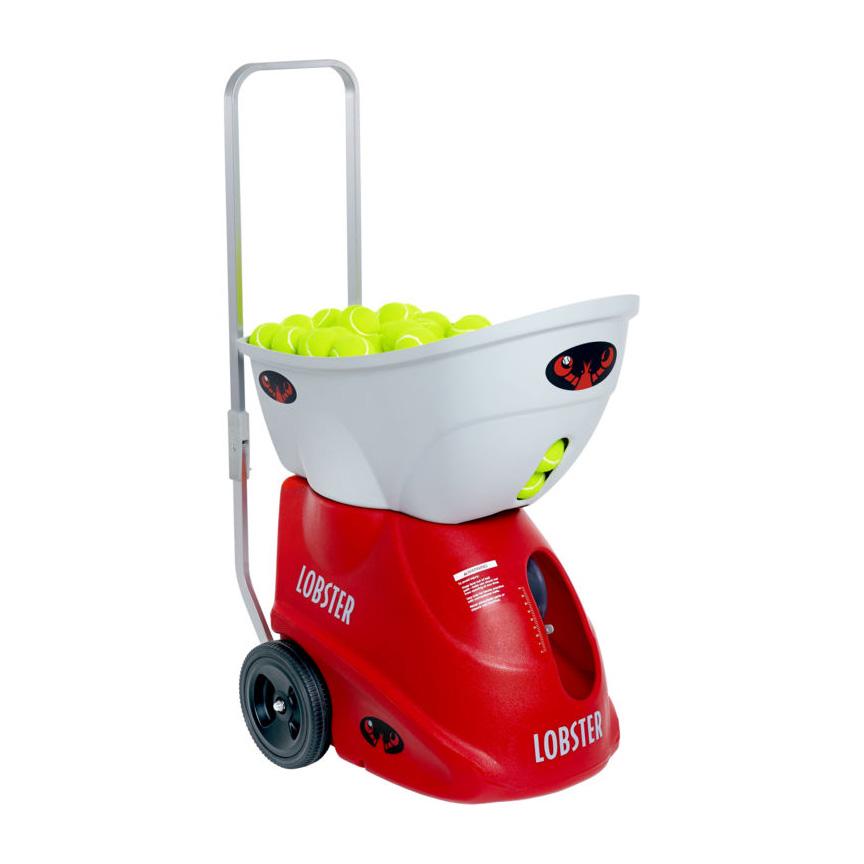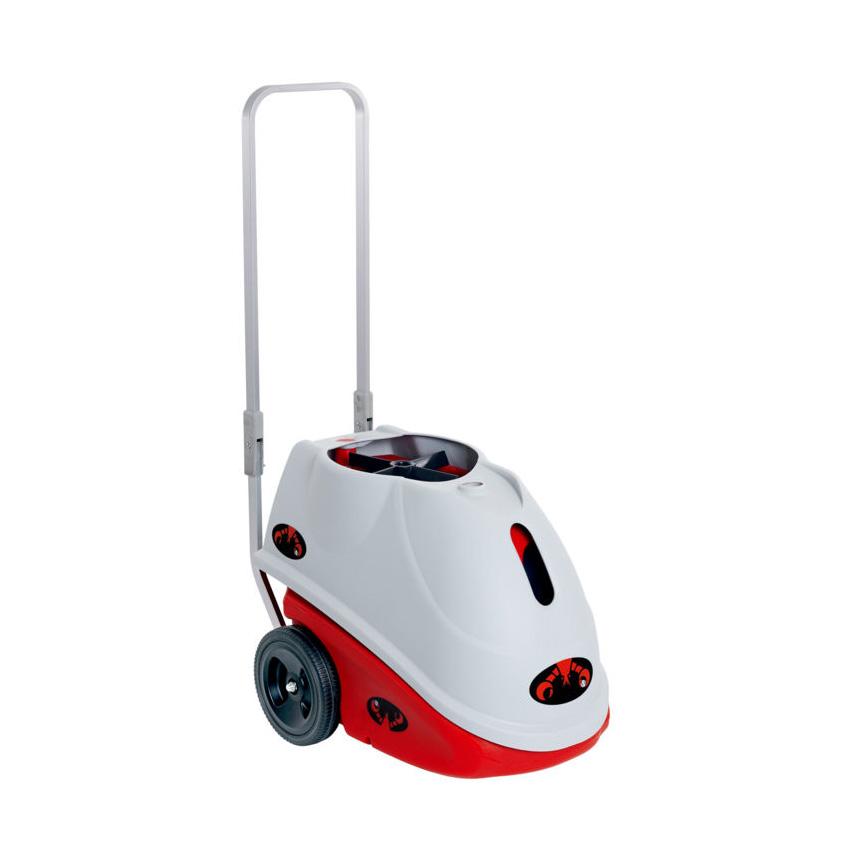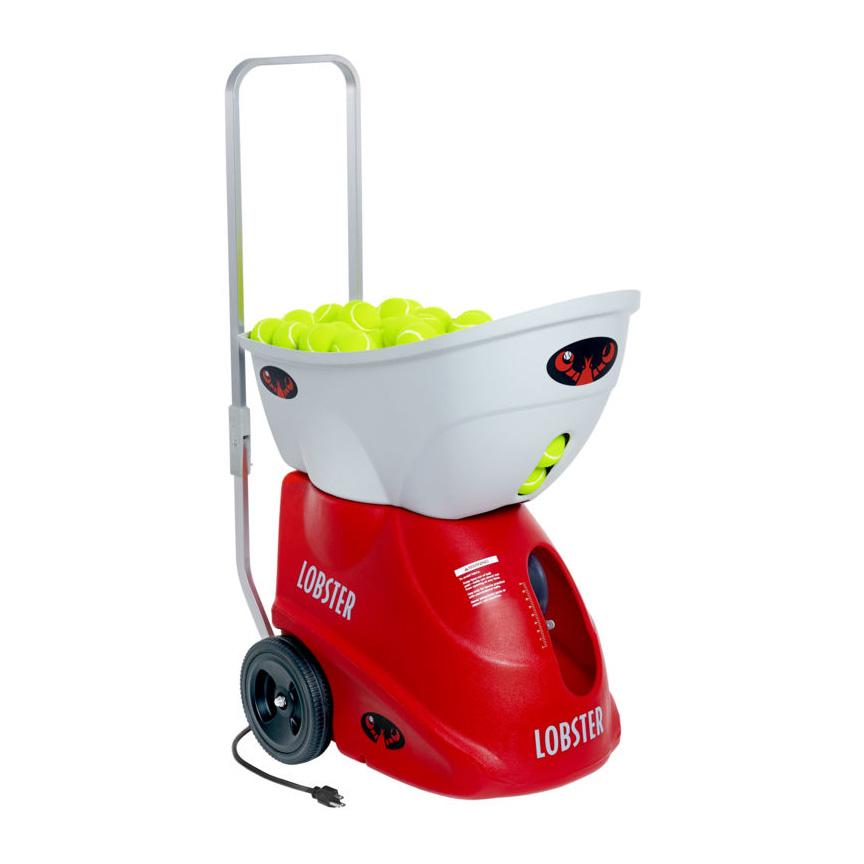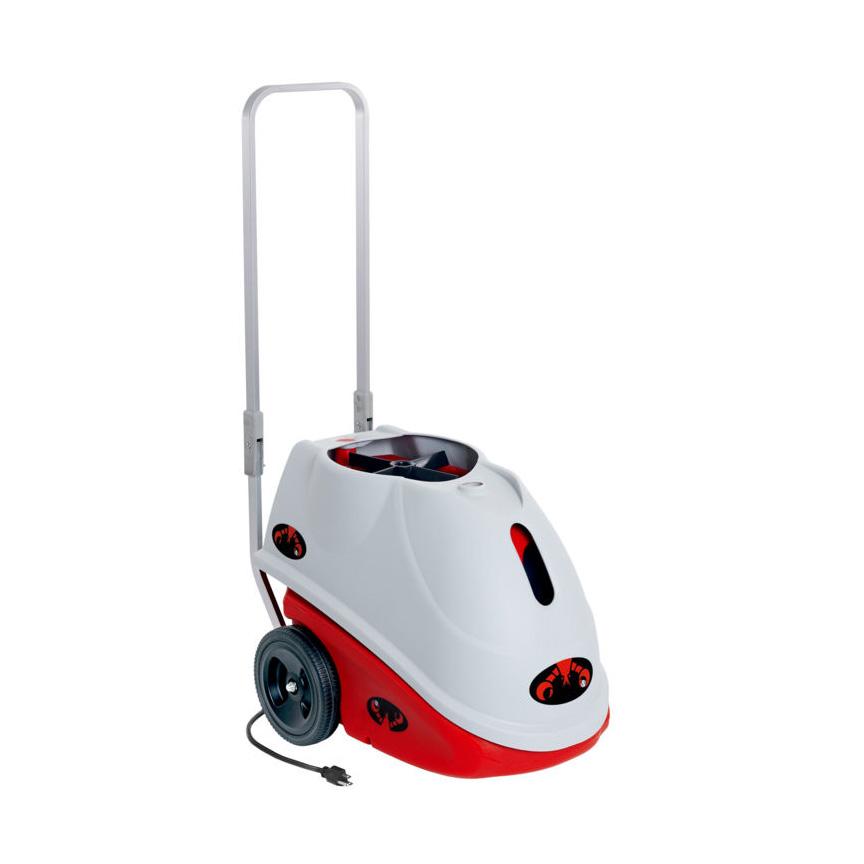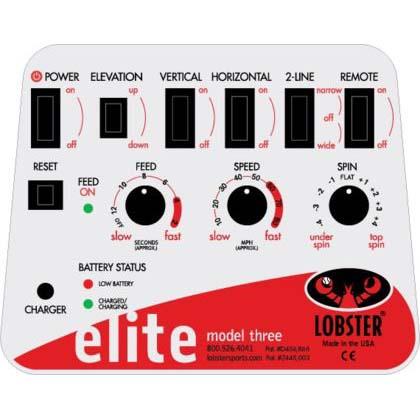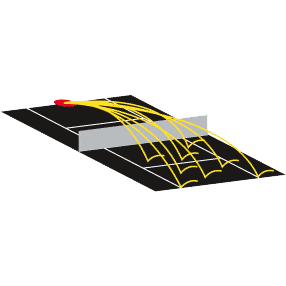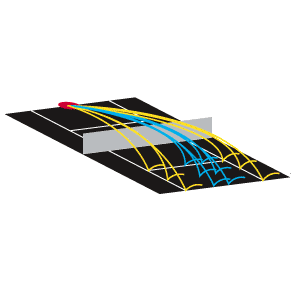 Lobster Sports Elite Three Portbale Tennis Machine
Free Shipping!
Talk to an expert(888) 406-2544
$100 Price Match Guarantee Found a lower price? We'll match it! More info.

Elite 3 Portable Tennis Serving Machine with Battery or A/C Option by Lobster Sports
Step Up Your Tennis Game
You've got your game on and need an undaunted partner. The Lobster elite three boldly accepts the challenge!
In addition to the unparalleled triple oscillation found on the Lobster elite two, the elite three tennis ball launcher offers a two-line oscillation feature with variable depth.
Experience a first-class electric tennis ball machine that truly simulates professional match play to elevate your game. 
Choose Battery or A/C Power
Choose the best option for you and your court. The Lobster Elite 3 comes with either a 4-8 hour battery, or a 24" A/C cable that plugs into any standard wall outlet. The A/C option will allow you to play for hours on end! Since the A/C option does not come with a battery, the A/C machine is 8 pounds lighter.
Lobster Three Control Panel
The control panel on your new Lobster Elite Three portable tennis machine allows you many options for different tennis drills. 
Triple Oscillation 
The Elite Three machine features different types of oscillations; horizontal oscillation and random vertical oscillation. Horizontal oscillation, also known as "random sweep," throws balls back and forth, from right to left, to your forehand and backhand sides. 
Vertical oscillation will throw balls at different depths at random. The ability of this machine to randomly oscillate horizontally and vertically at the same time is known as triple oscillation. This advanced type of technology allows players to elevate their game while simulating true match play. 
Ground-Strokes to Lobs
The Elite Three tennis machine is equipped with the ability to throw ground strokes from speeds of 10 to 80 mph. This allows all skill levels to use this machine, from beginner to expert. The Elite 3 is also capable of serving lobs up to a 60 degree elevation. This kind of versatility will allow you to practice a wide range of tennis shots! 
2-Line Wide Function
The 2-line wide function on the Elite 3 machine allows you to program the machine to alternatively throw balls to your forehand and backhand sides. This allows you to practice both sides and find your groove. You can choose between narrow and wide settings, allowing the machine to throw a more narrow or more wide horizontal range. A wider range will allow you to work on your feet movement while working on your forehand and backhand sides. 
Enhanced Ball Spin
Beyond triple oscillation and the 2-line wide function, the Lobster three has an incredible ability to create topspin and backspin. Set the control panel to max underspin or max overspin to elevate your game to the next level. 
The Lobster Elite Three will also throw other balls like flat feeds with no spin, volleys, max-frequency volleys, overheads, and more! 
 Portability 
The Elite Three tennis machine comes equipped with two 8 inch transport wheels and a 3 foot lightweight folding handle, making the machine a breeze to bring on and off the court. The machine also comes with a 150 ball capacity hopper, allowing maximum game play with your Lobster machine. 
Elite 3 Tennis Machine Features
Oscillation: random horizontal, random vertical, 2-line (narrow & wide)
Speed: 10 to 80 mph
Feed rate: 2-12 seconds
Spin: top, back
Elevation: electronic, 0-60 degrees
Ball capacity: 150
Power: battery/ac
Court time: Battery (4-8 hours), AC (Unlimited)
Basic charger: included(For Battery)
Fast charger: optional (For Battery)
Remote: elite or elite10 (optional)
Weight: Battery(42 lbs.), AC (32 lbs.)
Warranty: 2 years
Anytime Baseball Guarantee
FREE shipping on all Lobster tennis machines 
No sales tax in most states in the USA
We guarantee you the lowest price on your Elite Freedom tennis machine
2-year manufacturer's warranty so you can purchase with confidence
when is it available?

Hi,

Current lead time for all Lobster Sports machines is 3-4 weeks.
Due to the effects of the Covid-19 pandemic we are all experiencing delays from different sources.

Does the machine use pneumatic system to deliver the ball or other system?

Hello, thank you for your inquiry. The older models of Lobster ball machine uses pneumatic system, but the new ones uses motors to shoot out tennis balls and are battery operated.