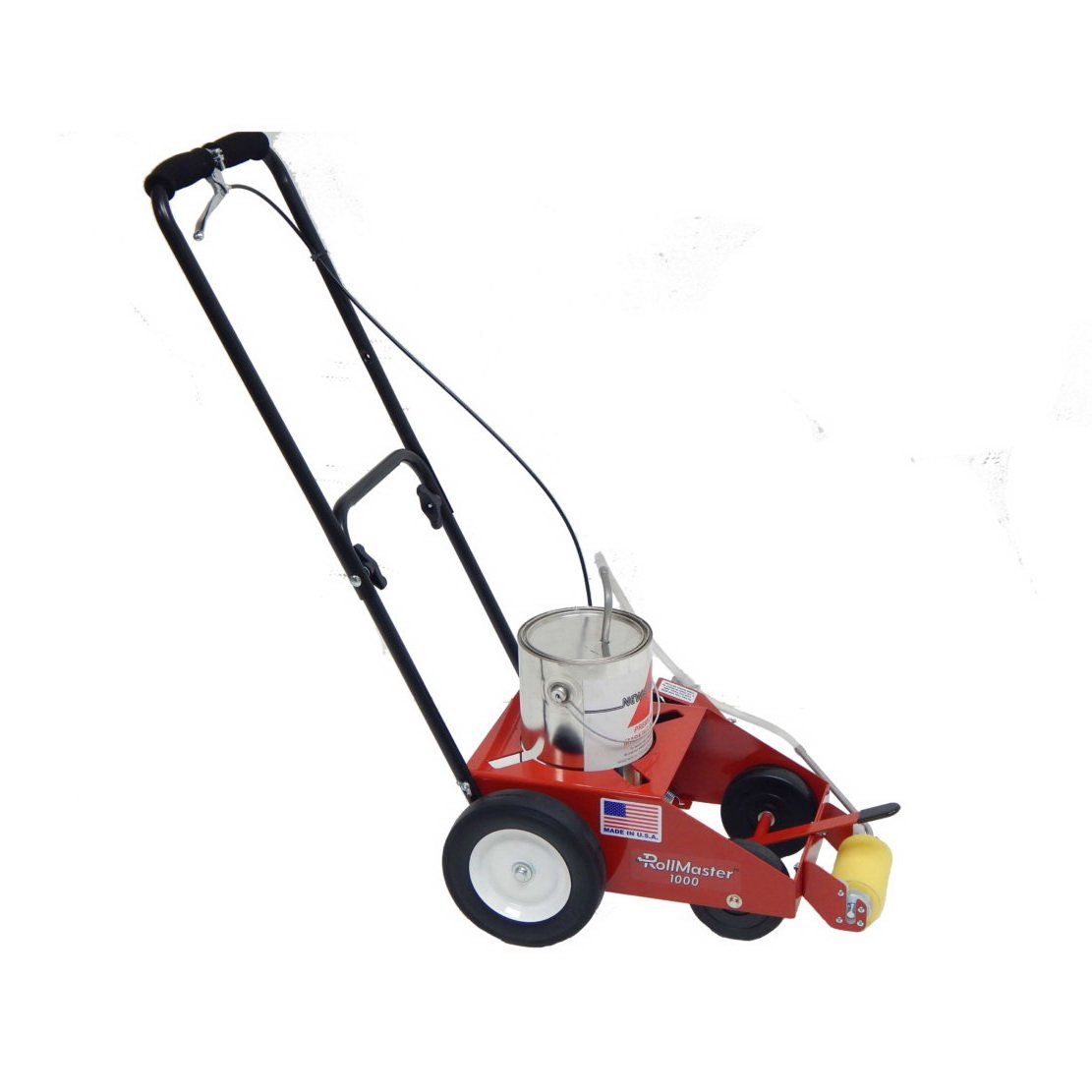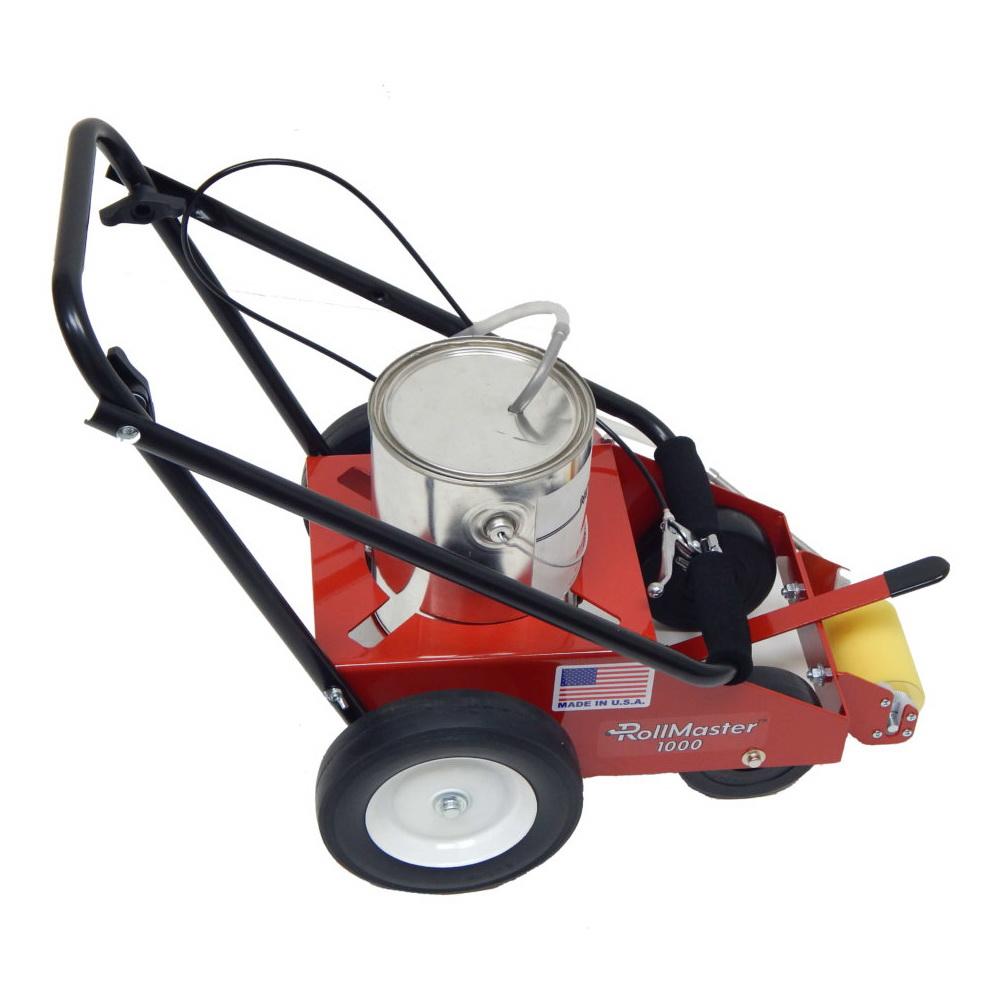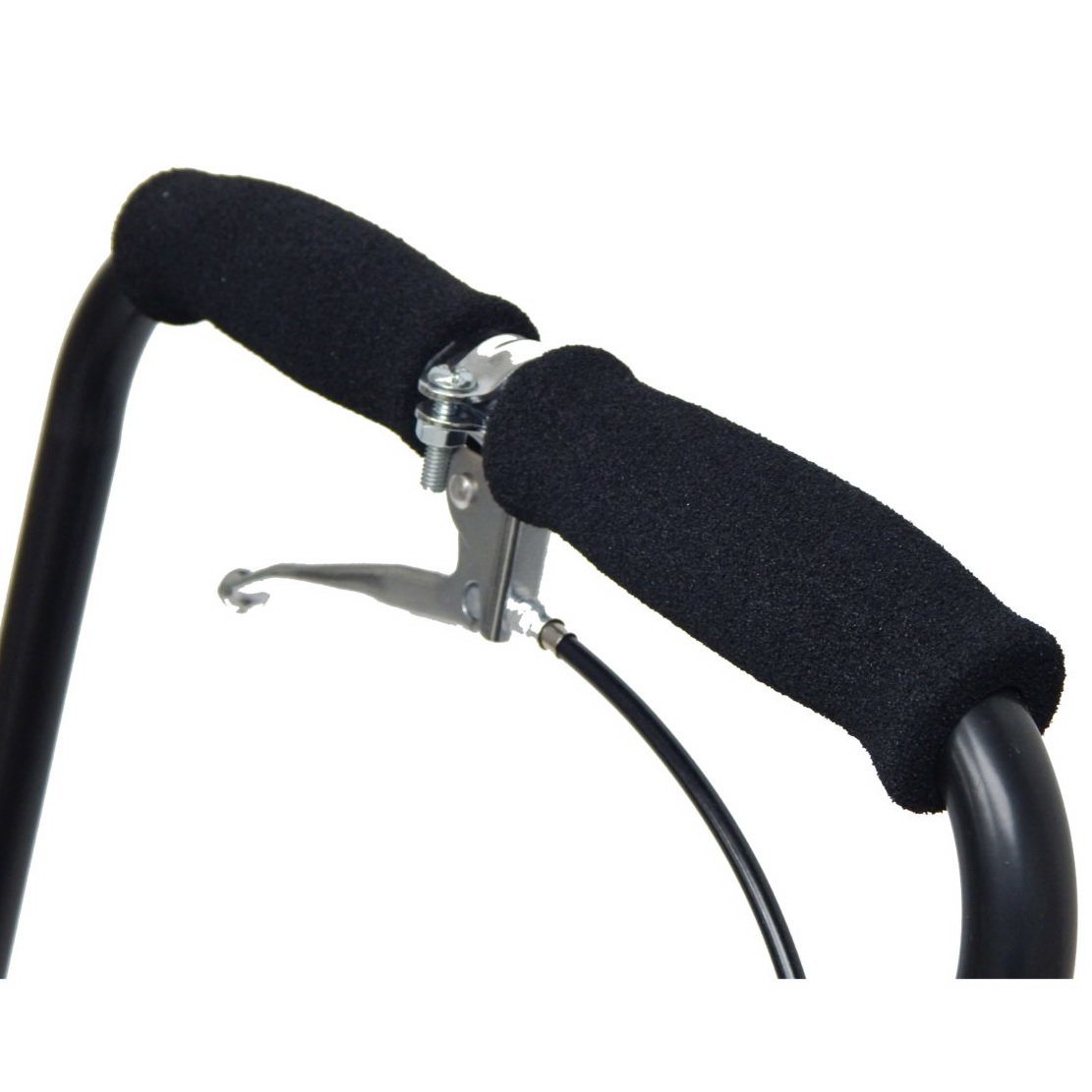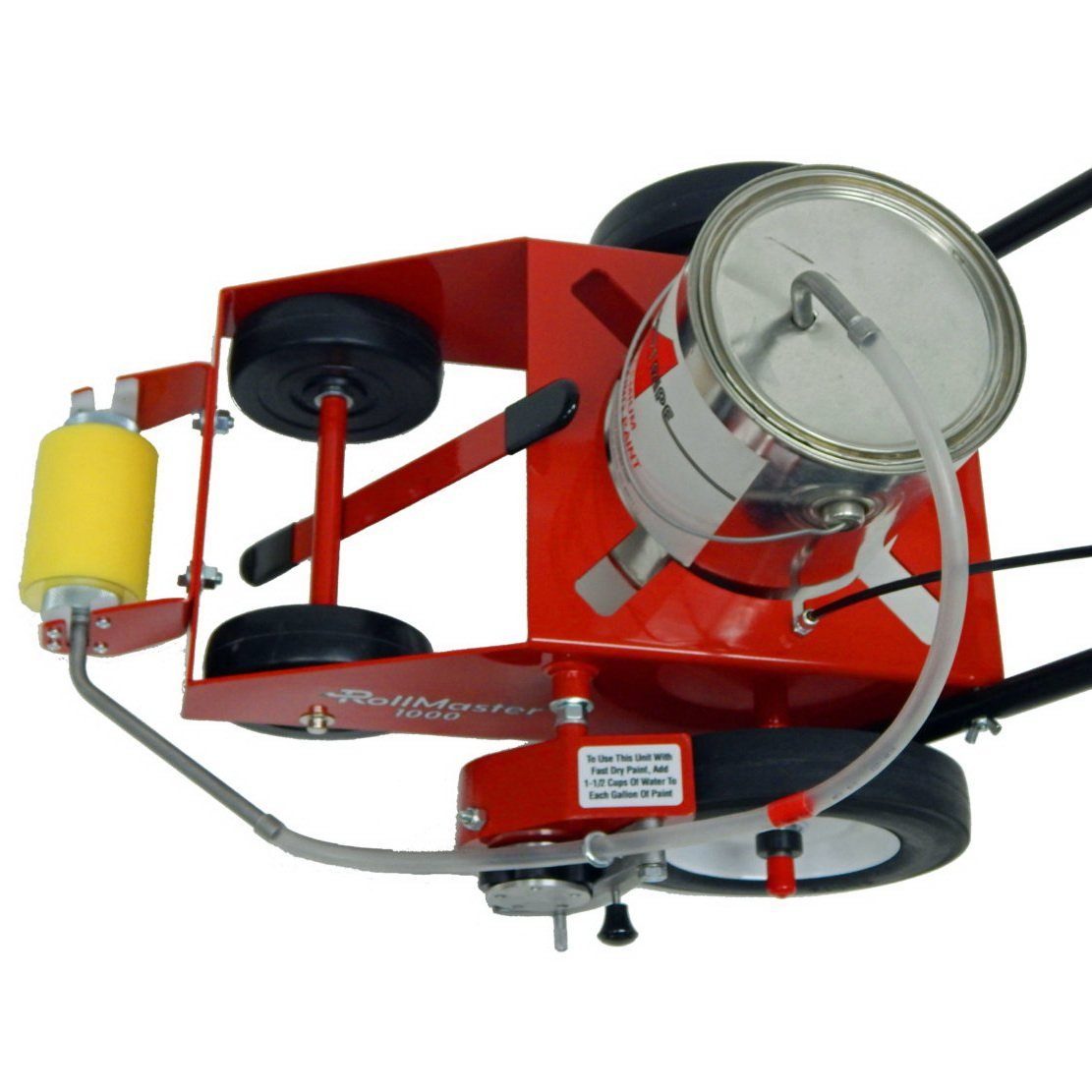 NewStripe Rollmaster Line Painting Machine 1000
Free Shipping!
Talk to an expert(888) 406-2544
$100 Price Match Guarantee Found a lower price? We'll match it! More info.

NewStripe Rollmaster Line Painting Machine 1000
The Newstripe RollMaster™ 1000 Line Painting Machine is perfect for warehouses, parking lots and playgrounds. Mechanically driven pump does not touch paint for quick, no hassle clean up.  Light weight and fold-able handle makes it  easy to store and transport.  Machine comes with 4 inch Roller Kit (3 pack).
Features
Economical – Get rid of those expensive, clog prone aerosol stripers. Use the RollMaster™ 1000 Line Painting Machine with economical 1-gallon cans of bulk paint for perfect lines every time. (Not for use with fast dry paint)
Easy to Use – So simple you can do a great striping job your first time out. Foolproof tubing squeeze pump delivers paint from standard paint can directly to the foam roller. It is light weight and easy to handle.
Fold-able Handle – The folding handle makes it easy to transport the machine between fields in car trunk or SUV.
Safe – No dangerous engine, high pressure pumps & hoses or explosive aerosol cans.
Quiet & Clean -No engine or compressor noise, harmful fumes or over spray. Stripe inside or out anytime day or night. Plus, with no over spray you can stripe within 2 inches of cars, walls or other obstacles.
Fast Clean up – Clean up is quick and easy. Simply rinse roller mandrel and tubes. Rollers can be disposed of after use.
Specifications
Ideal Application: Pavement
Restrictions: Not recommended for extreme fast dry paint, Lacquer base or most 2-part epoxies. Please call factory with questions on specific paints.
Drive Mode: Walk behind
Drive Type: Mechanical drive from rear wheel
Steering: n/a
Power Source: Wheel driven, mechanical
Additional features: Foldable handle with cushioned grips, easy clean up with disposal roller kits, spill proof design and all welded steel construction
Pump Type: Peristaltic (roller pump)
Pump Pressure/Max Volume: Roller driven, Self regulating, pump demand matches walking speed
Pump Brand: Newstripe
Capacity: 1 Gallon Paint Can 
Paint Type: Water-based, Oil based
Controls: Hand operated, Handle mounted spray controls
Filter: n/a
Construction: All welded steel and industrial grade components
Tires - Wheels: Four, 10", high flotation, flat free tires, Four, solid rubber tires, 5" Rear, 2.5" Front
Dimensions: 18"w x 30"l x 37"h
Ship Weight: 30lb
Warranty: 18 months 
Available Accessories: Left side extension kit