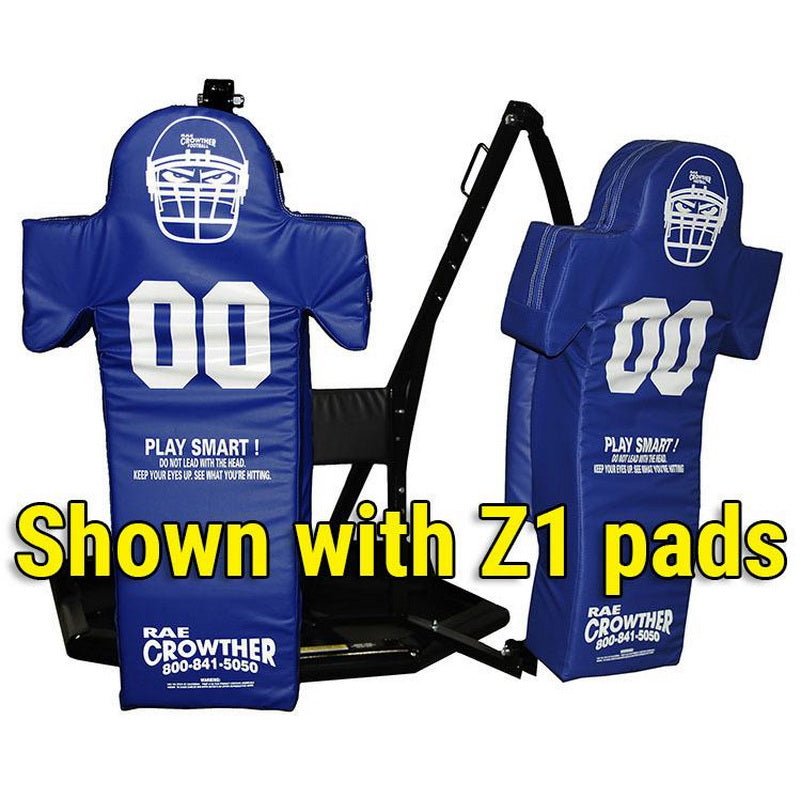 Rae Crowther Classic Two Man Pan Sled W Z1 Pad
Free Shipping!
Talk to an expert(888) 406-2544
$100 Price Match Guarantee Found a lower price? We'll match it! More info.

Classic Two Man Pan Sled W Z1 Pad
The Classic Two Man Sled (A.K.A. the Pan Sled) is the king of teaching the body mechanics of blow delivery. All of the fundamentals are encompassed in this one sled. The reason so many NFL teams use this sled is its effectiveness. You can say it has been around a while, and while it's true that the game has changed, the human kinesiology of bent knees, flat back, short driving feet, and hip explosion all remain the same.
Features
It makes players bend their knees and use their entire bodies. It teaches lower body mechanics. It incorporates the entire body into the block.
Without good footwork an offensive lineman won't have consistent success. One of the best ways to teach footwork is with the Classic Two Man Pan Sled.
If a player(s) hits the sled with poor footwork, it will spin away. As they lose control of the sled, they would lose control of the defender.
Our 85 lb. Sand Bag is made especially for the Classic Two Man Sled. They're made to be placed on the pan base of the sled without falling over. They allow you to place weight in specific areas. Two handles on each bag. A must for collegiate and pro teams. Listed separately.