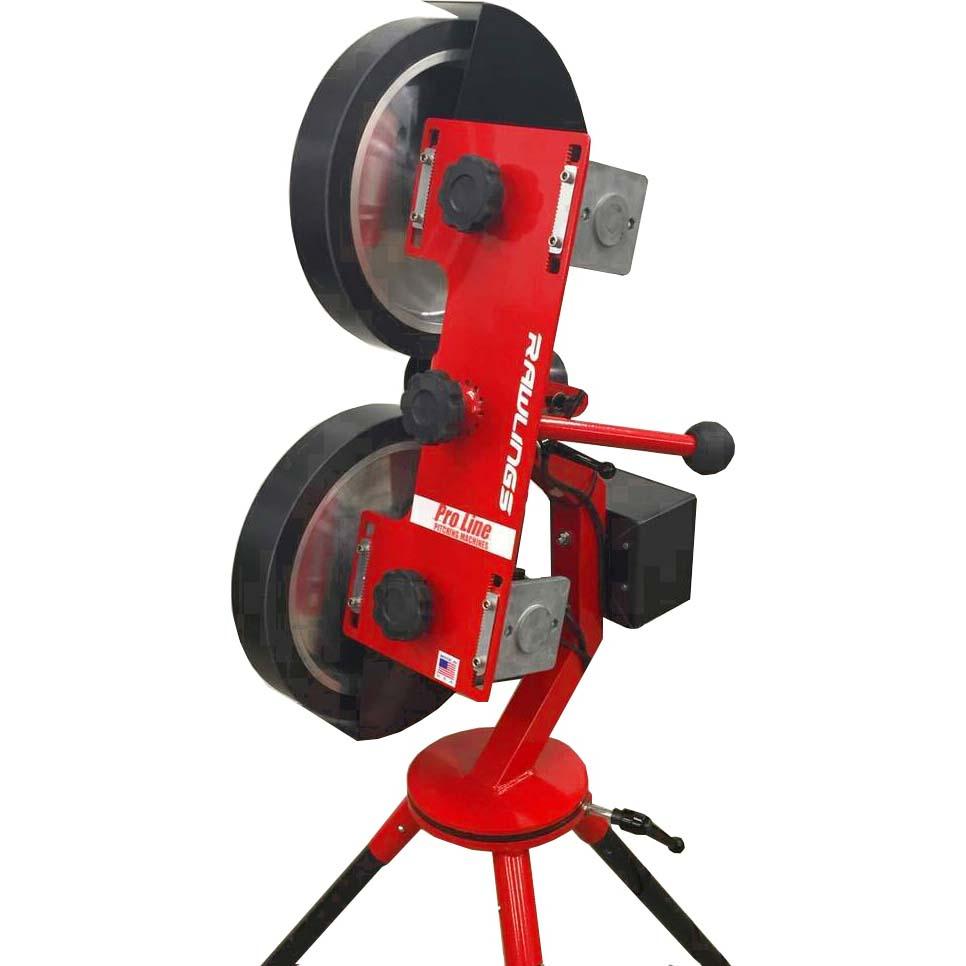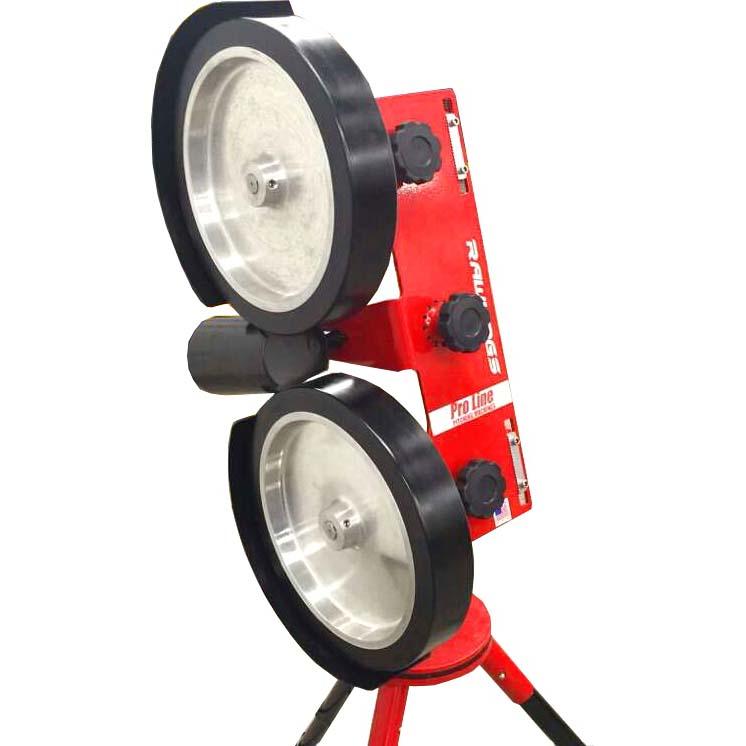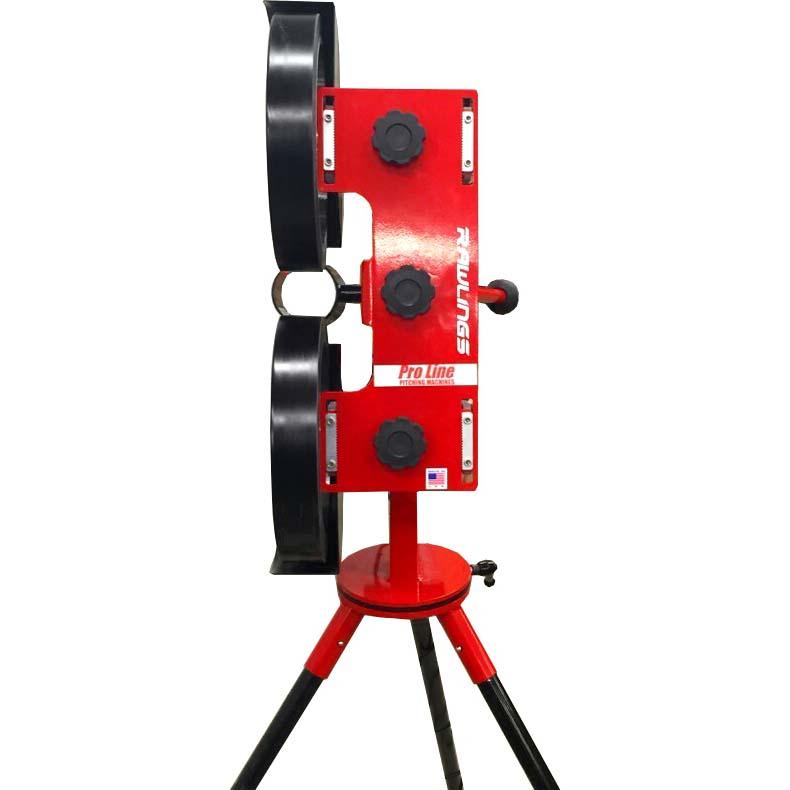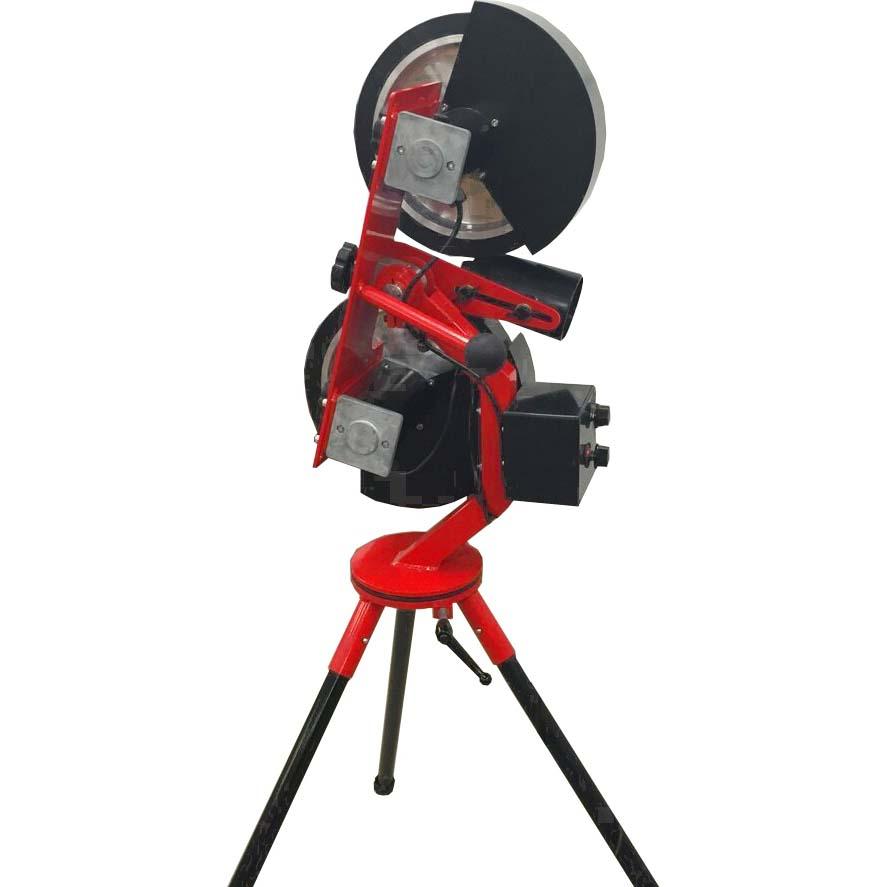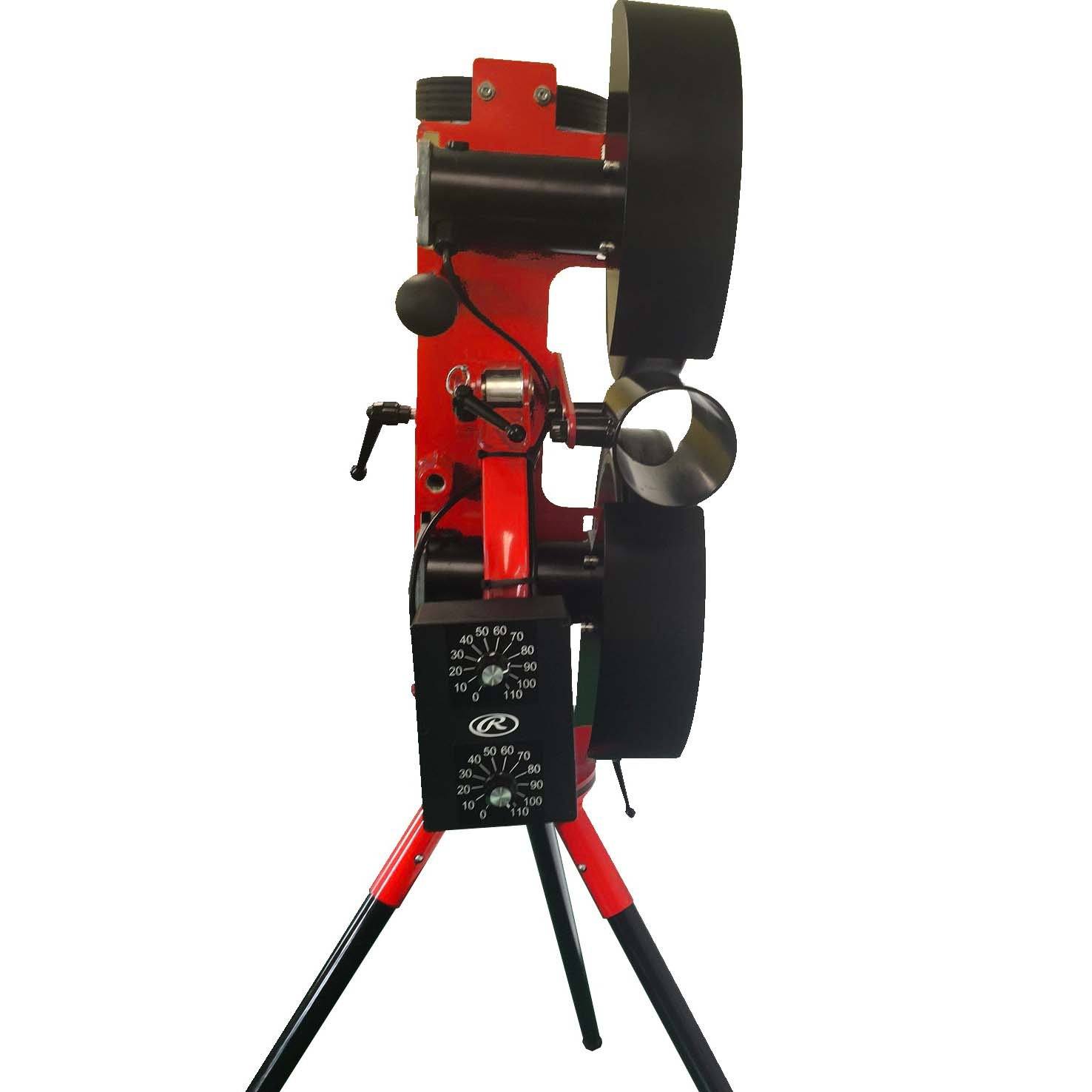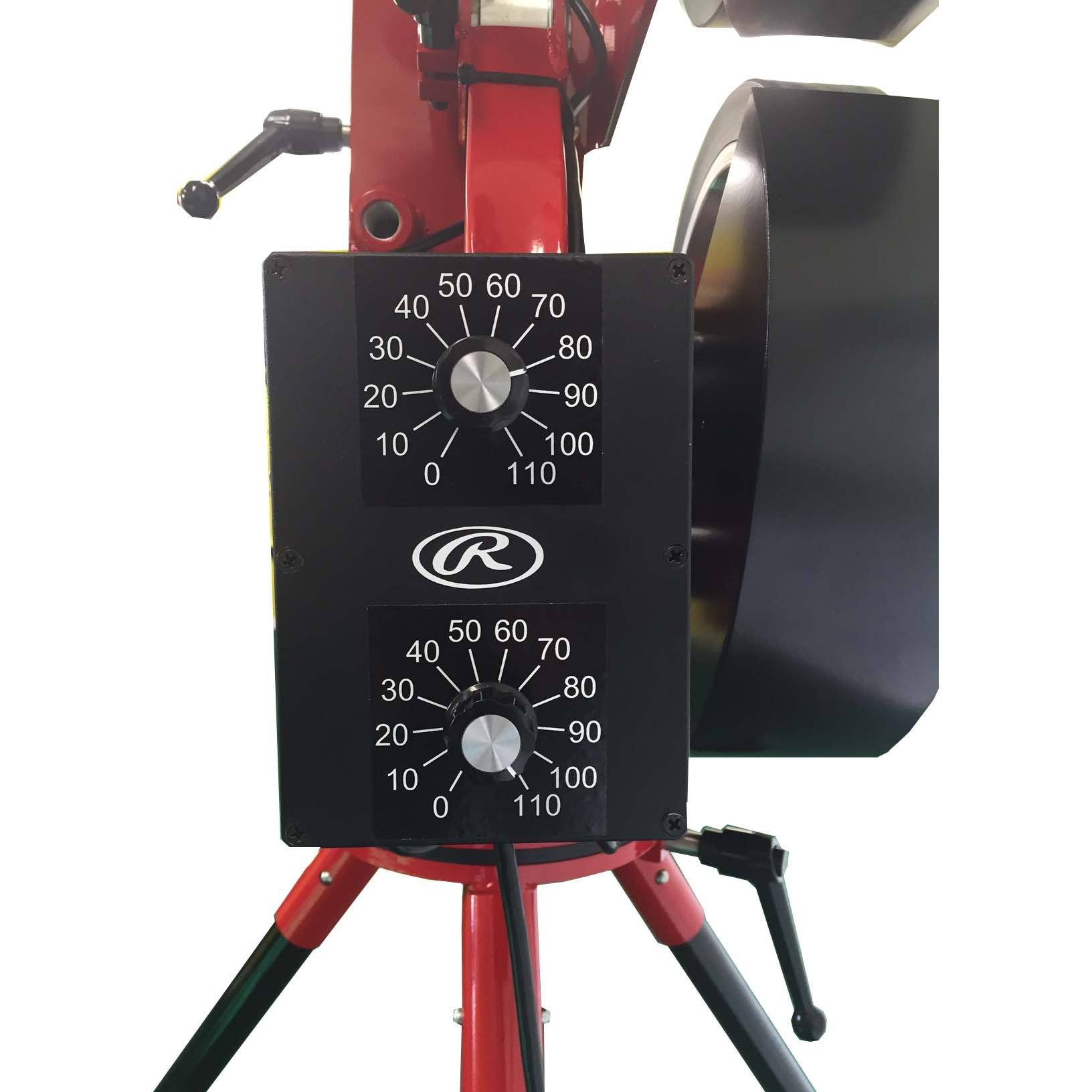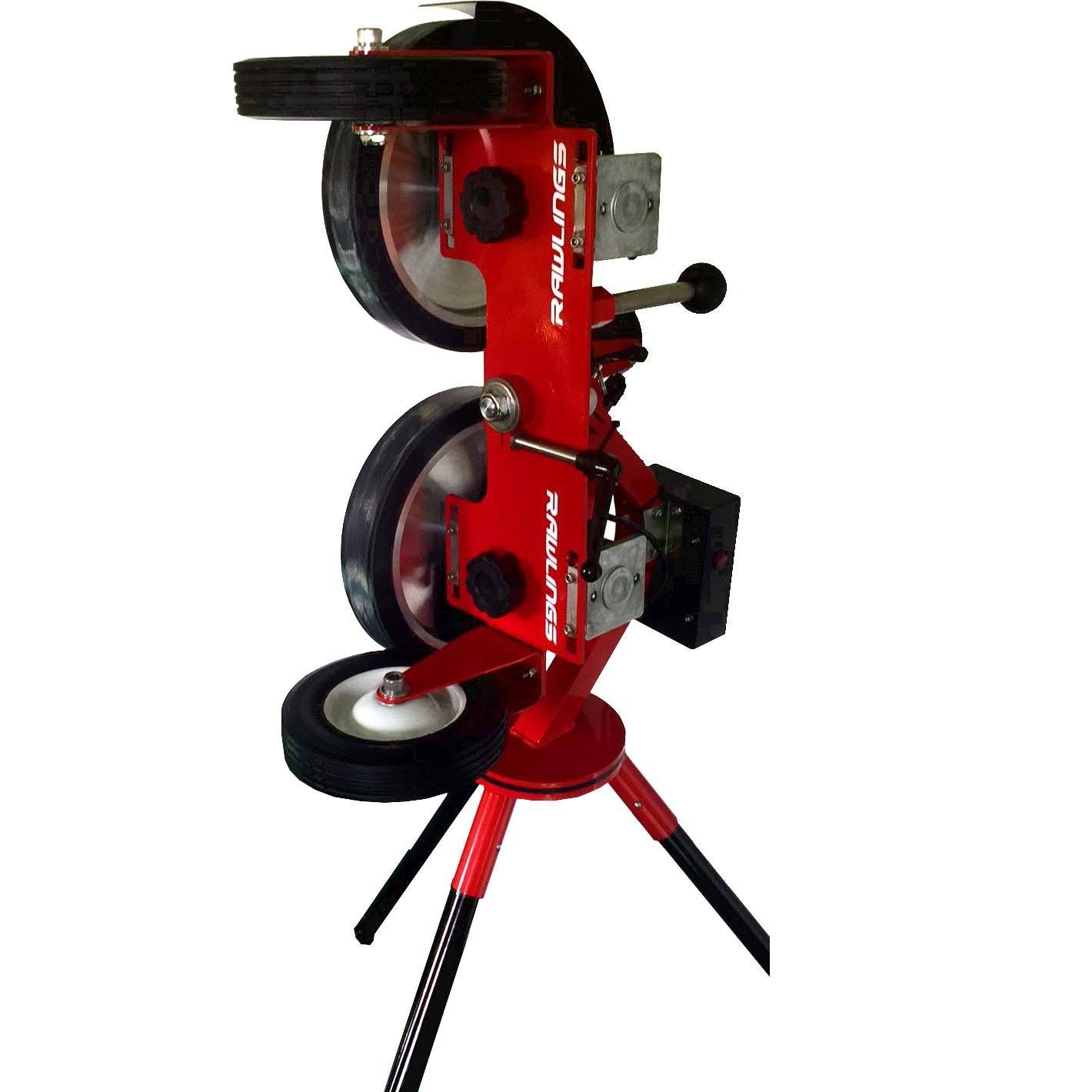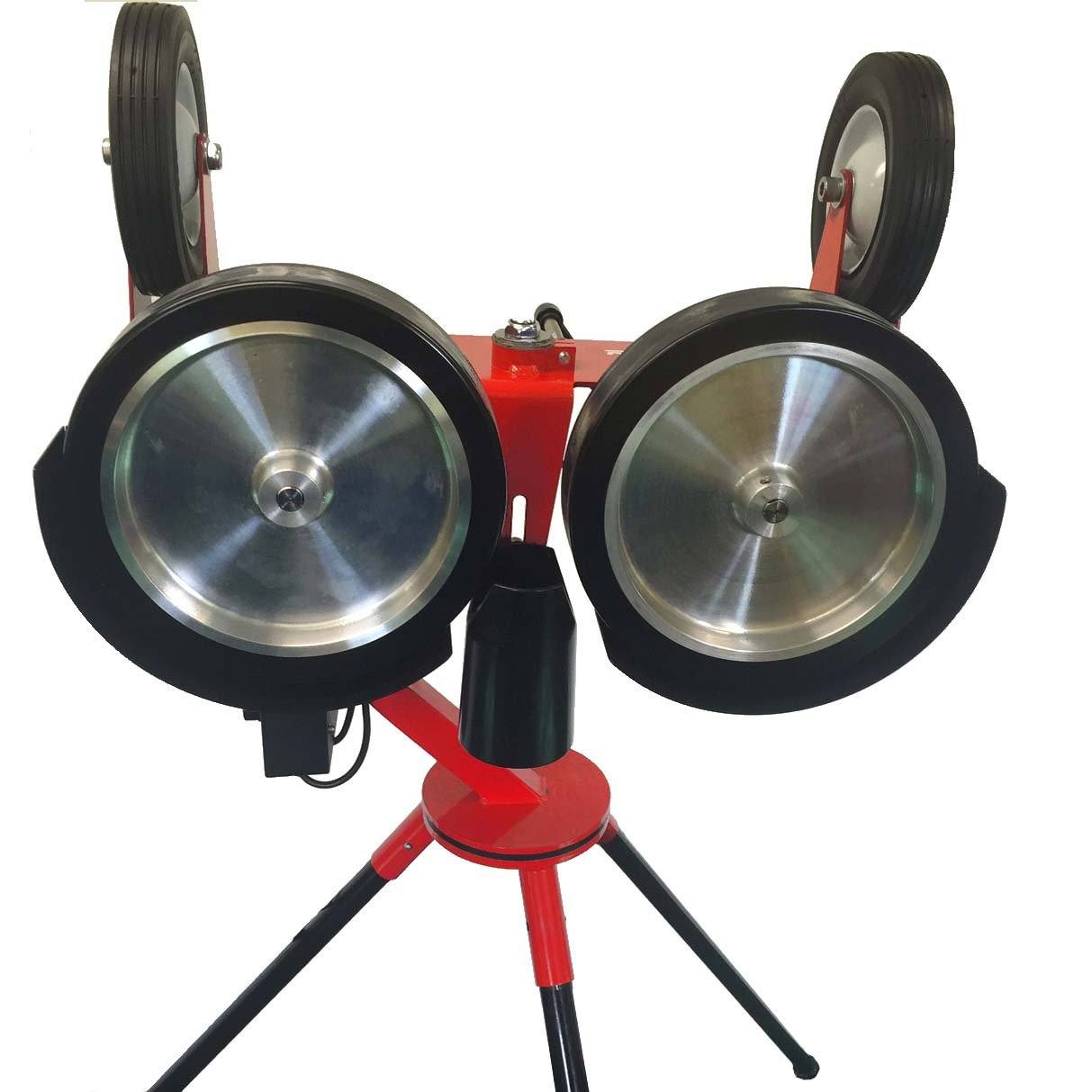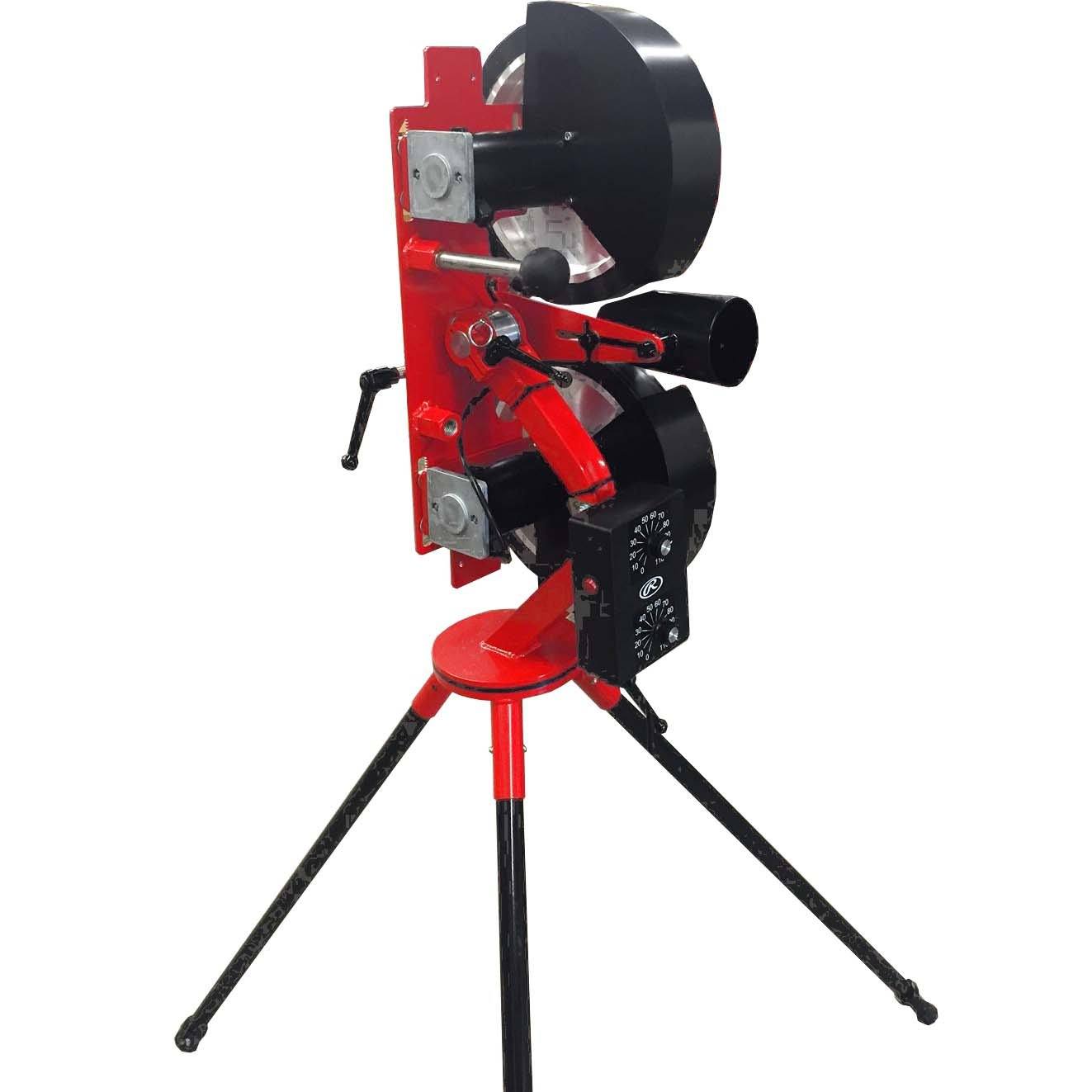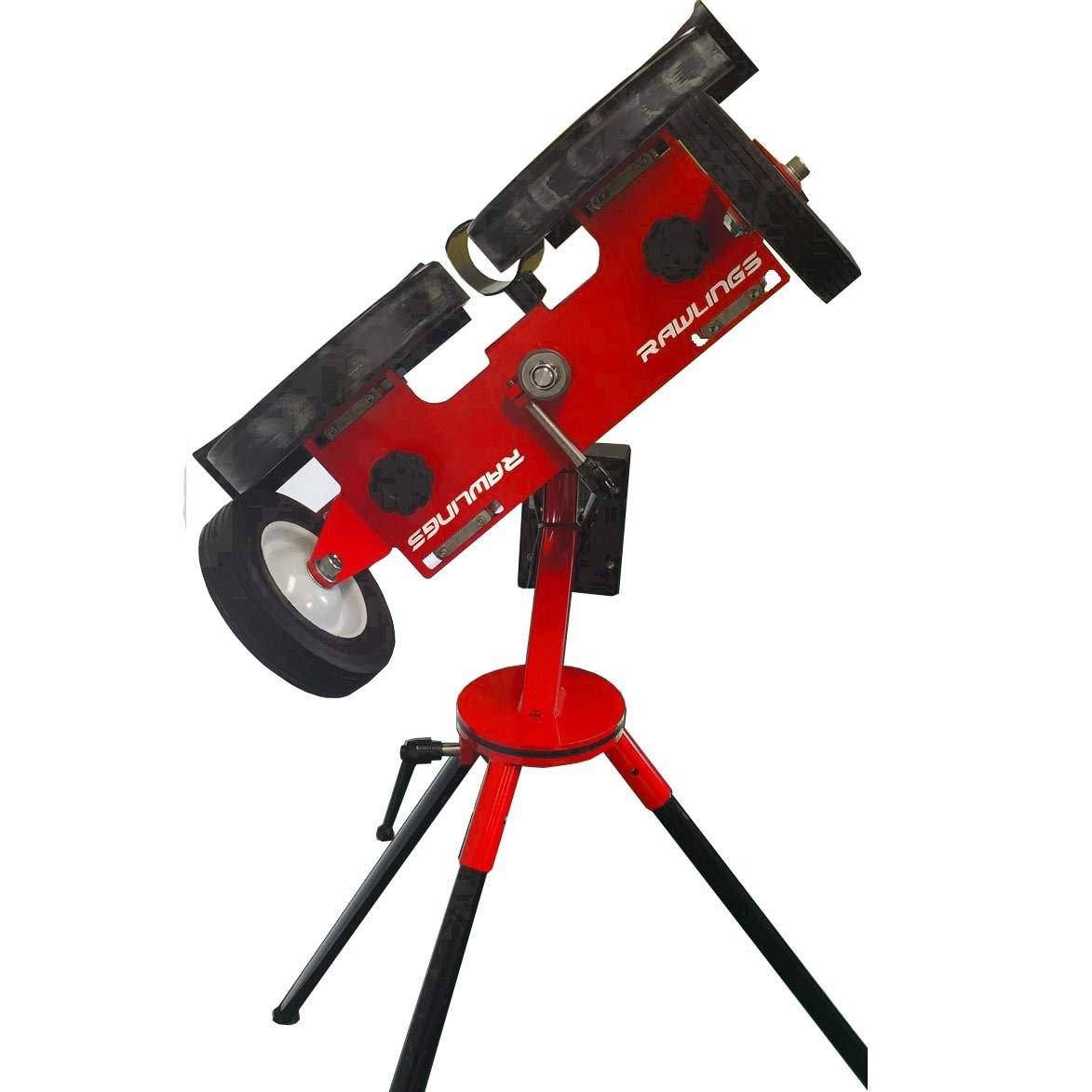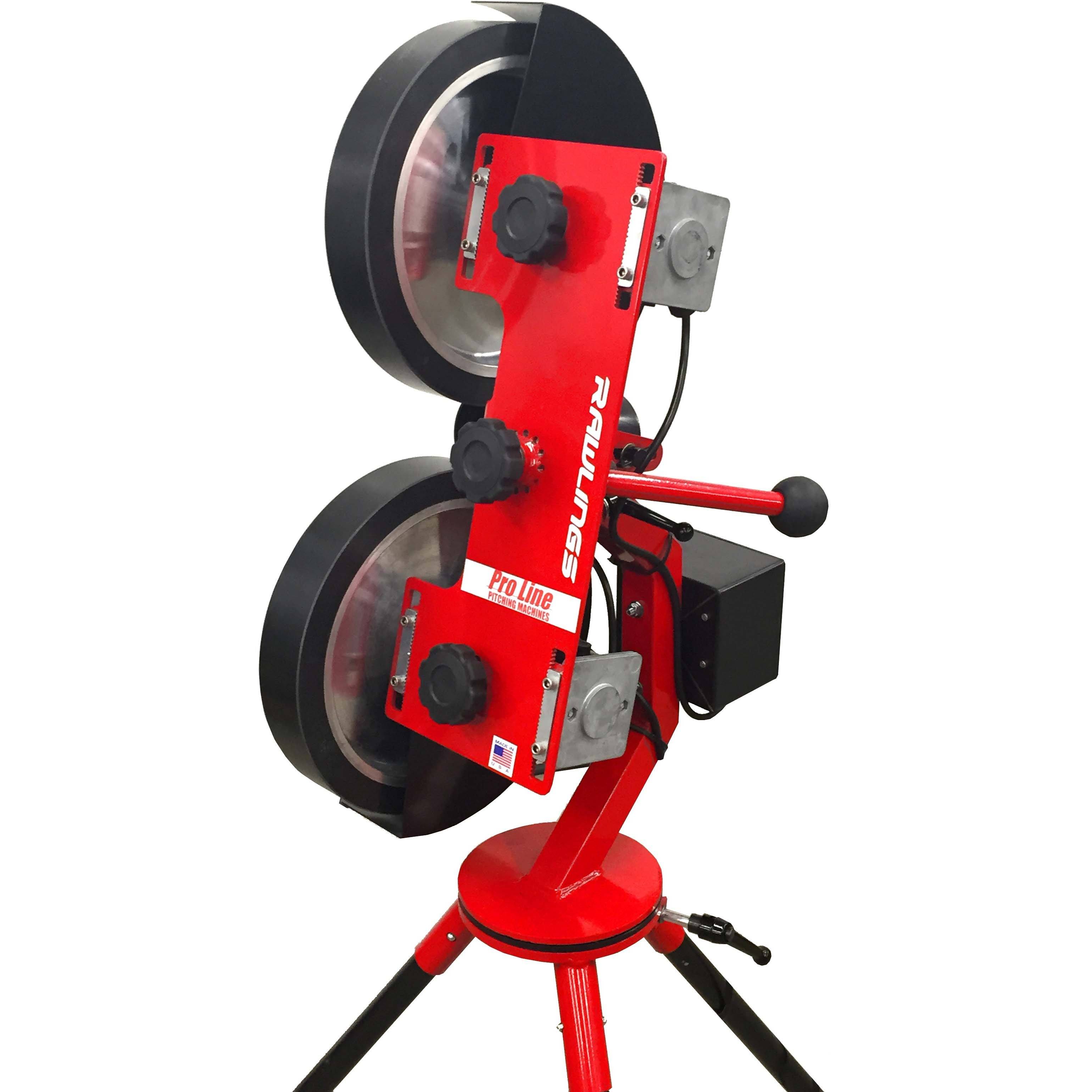 Rawlings Pro Line 2 Wheel Pitching Machine
Free Shipping!
Talk to an expert(888) 406-2544
$100 Price Match Guarantee Found a lower price? We'll match it! More info.

Rawlings Pro Line Two Wheel Pitching Machine  For Baseball, Softball And Combo Pitching Machine RPM2BB
Estimated to be shipped in 1-2 weeks.
A full featured pitching machine with defensive abilities, the Rawlings Pro Line 2 wheel pitching machine is the best of both worlds. With a lightweight design and large transport wheels, you can easily move it around and use it for fielding practice right after batting practice. Equipped with a superior control system to throw any pitch and the ability to pivot the machine horizontally and vertically for fielding drills, you are truly getting the most for your money. 
Better Pitching Machine Wheels
Rawlings solid wheels feature a urethane tread that is a full 1" thick for lower shock loads and almost instant speed recovery. Other pitching machine's profiled wheel tread is only 3/8" thick at the center, causing a much higher shock load on the motor shafts, and requiring a self reported 8 seconds recovery time with real baseballs.
Pneumatic wheels are almost impossible to keep balanced because they change shape at high speed from centrifugal force. As the speed increases, the unbalanced rubber tire expands, but the balance weights mounted on the steel wheel can't move, so the wheels become unbalanced. They can also leak air and gloss over from use, reducing grip and therefore accuracy and speed. This is why the Rawlings wheels perform so well and pitch so accurately. 
Throws Any Pitch from Any Angle
A thrown ball curves in the direction of its spin. The faster the spin, the more it curves. Fastballs have backspin, which cause them to rise, or at least fall slower than they otherwise would. Sinkers and curves have topspin, causing them to drop. Knuckleballs ideally have no spin at all and move randomly.
By adjusting the wheel speeds and the angle of the machine, the machine can be set to spin the ball in any direction to simulate virtually any pitch. See the pitch dial picture for reference.
The pitch dial allows control over speed of each wheel, which in turn creates the type of direction and spin you are looking for to create that certain pitch you want!
New Micro Adjust Feature
Horizontal and vertical gear systems make small adjustments easy. Loosen the clamp, and the micro adjust knob can adjust the machine's aim by a matter of inches. Unlike other systems, the micro adjust works anywhere in the machine's range of motion and can be back driven. That means you can still move the machine quickly by hand for defensive drills without disengaging the micro adjust system.
Top Quality Motors
Rawlings industrial grade, American made motors feature oversized, hardened stainless steel shafts to ensure a long life. With solid state controls, you can count on cutting edge technology and reliability for many years to come! 
Pitching Machine Features
Two machines in one- pitching and defensive outfield drills
Throws any pitch from any angle
Pivot freely horizontally and vertically for throwing grounders, sky high fly balls, even catcher's pop ups, anywhere on the field
Three machines in one: baseball pitching machine, softball pitching machine, or baseball and softball combo pitching machine 
Throws real baseballs, softballs, or pitching machine balls
Pitches from 40-100 MPH
Lightweight and portable design 
1" solid pitching wheel with urethane tread
Comes with large transport wheels for convenience 
Weighs only 70 lbs.
Free Shipping
Made in the USA 
5 year manufacturer's warranty
Click here to download the Rawling's Pro Line Two Wheel Pitching Machine owner's manual