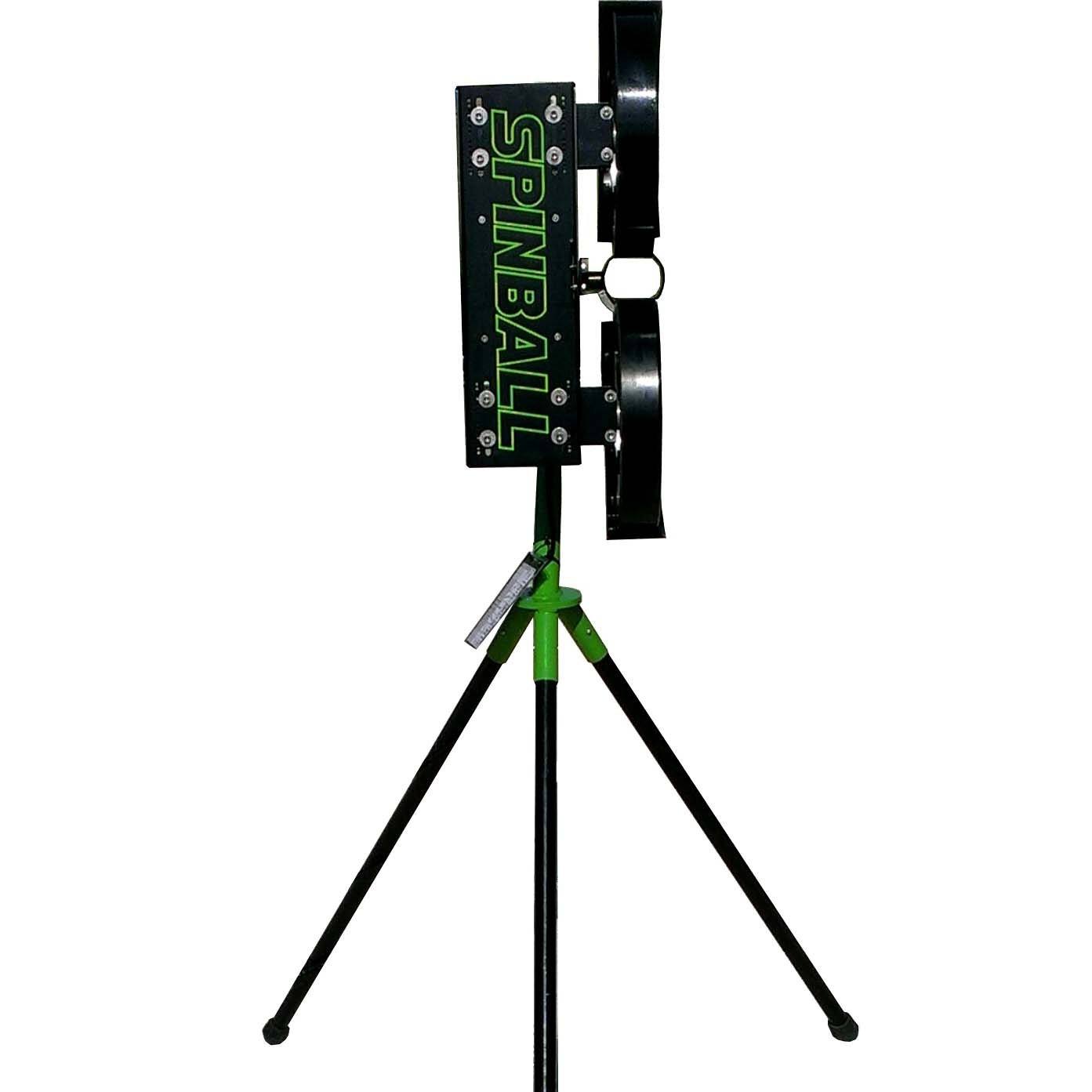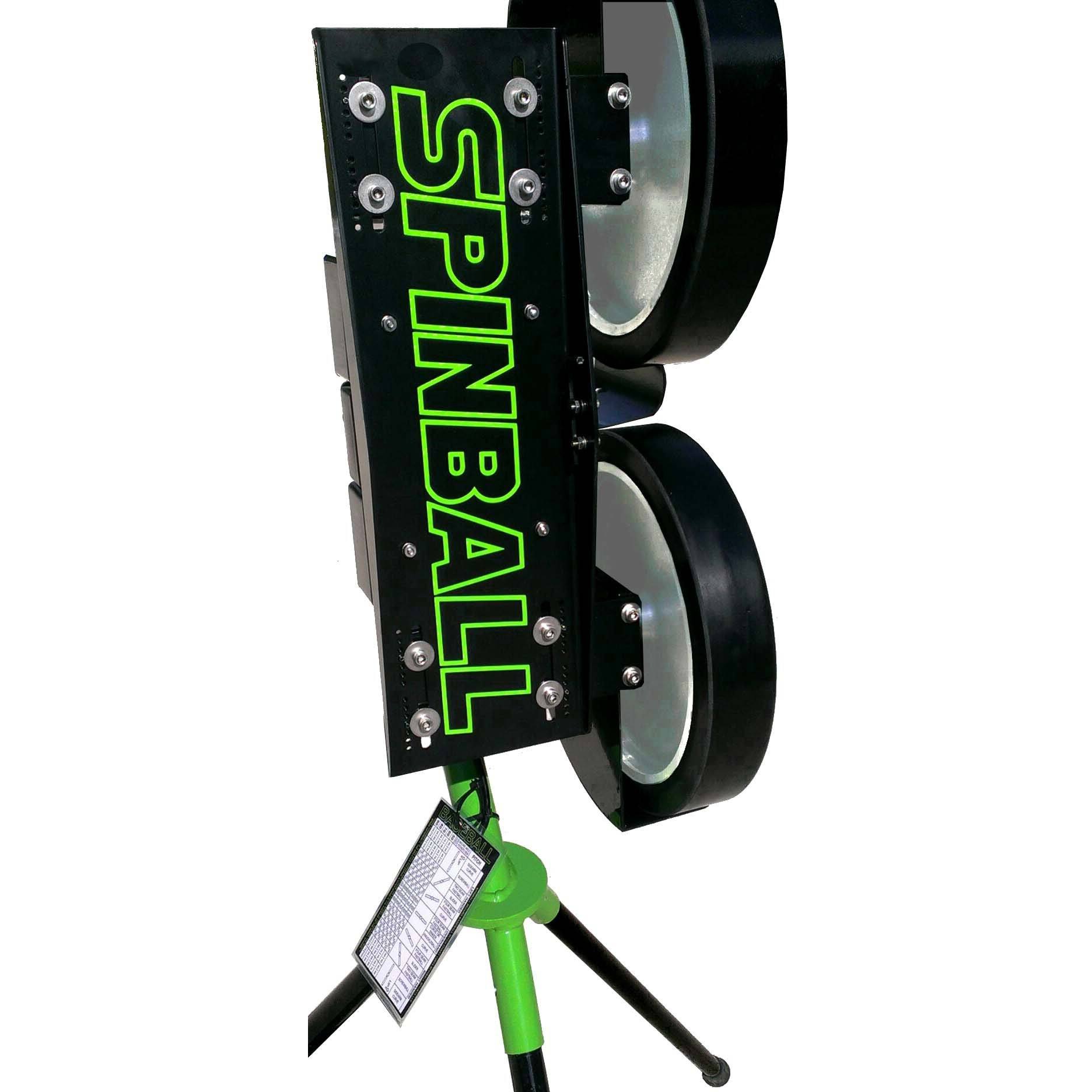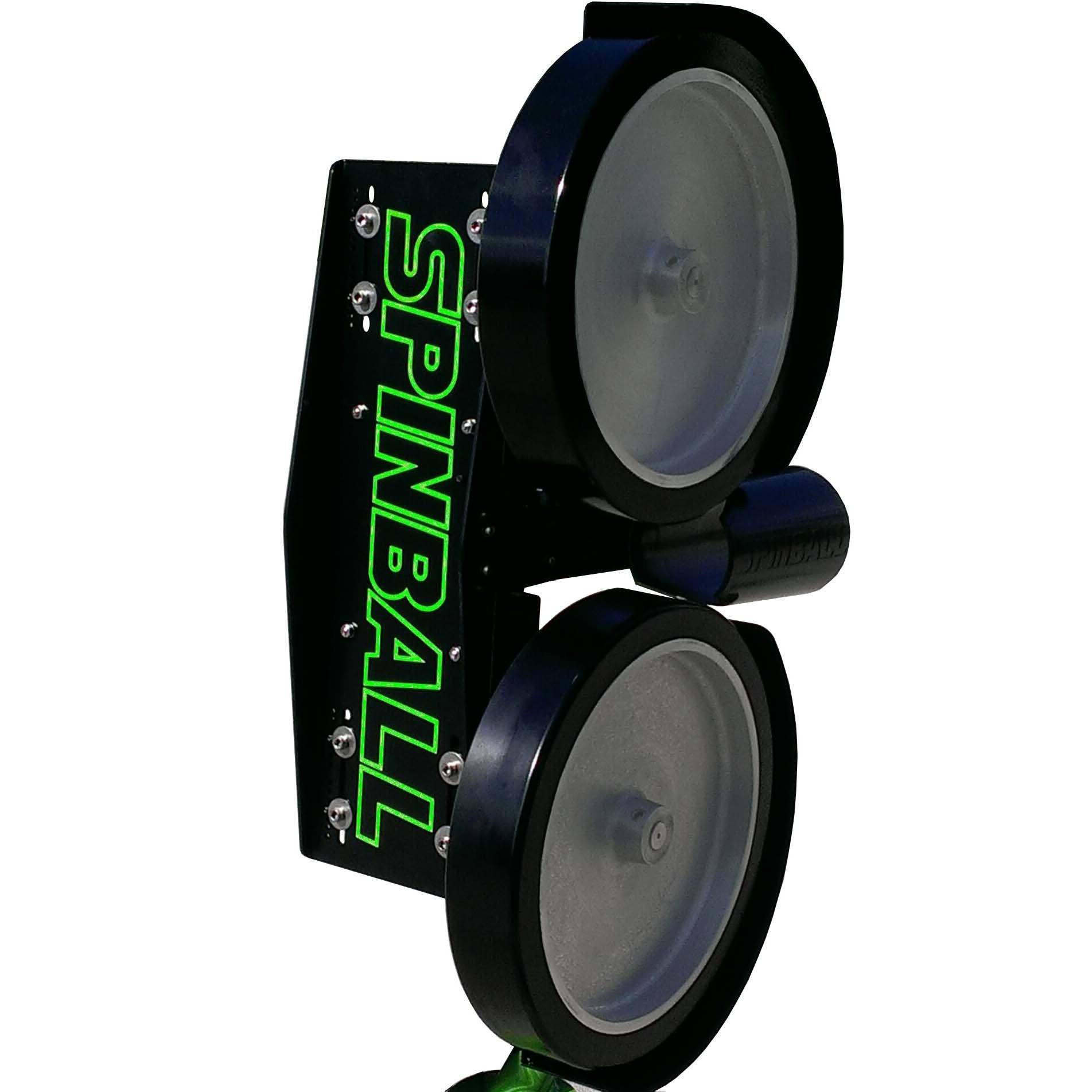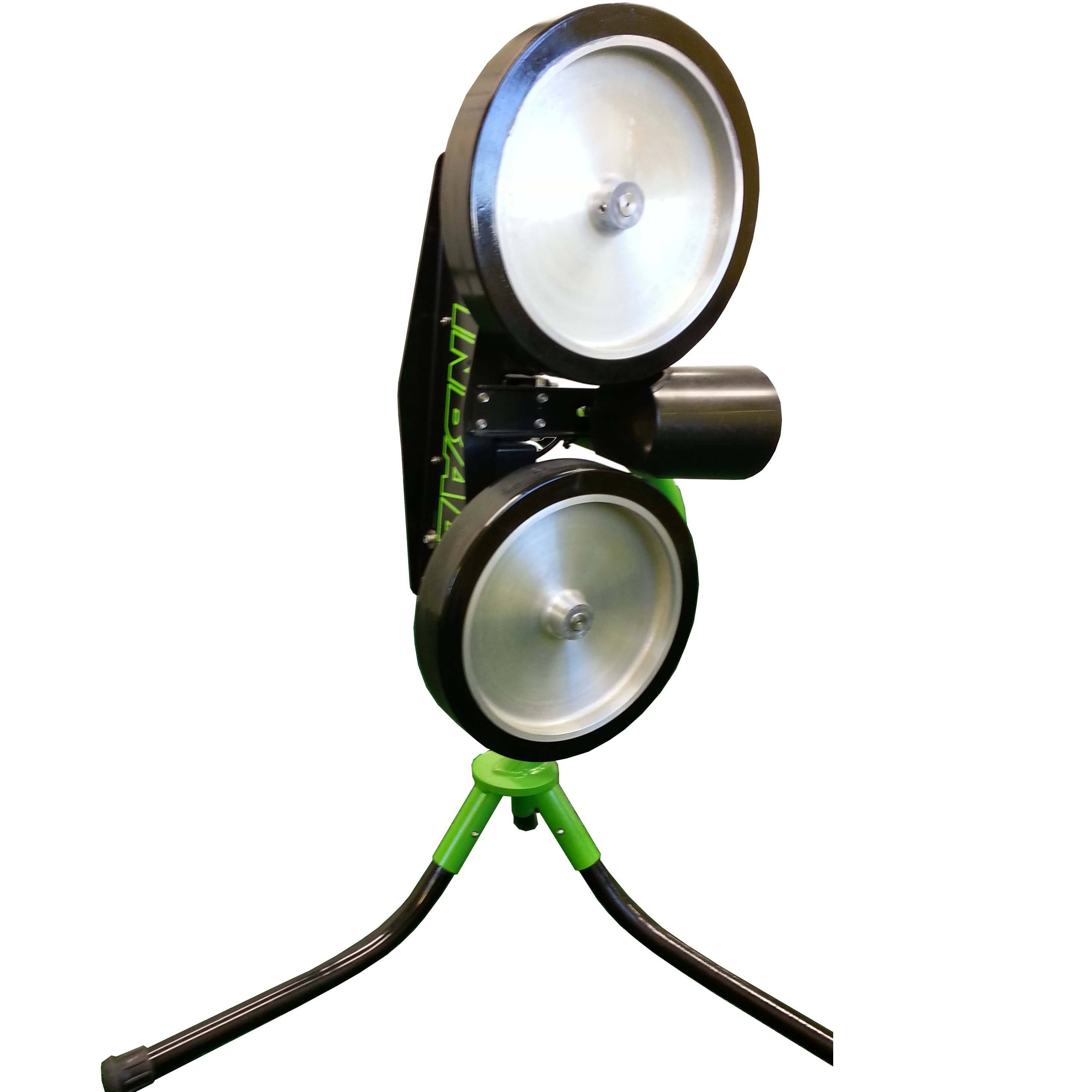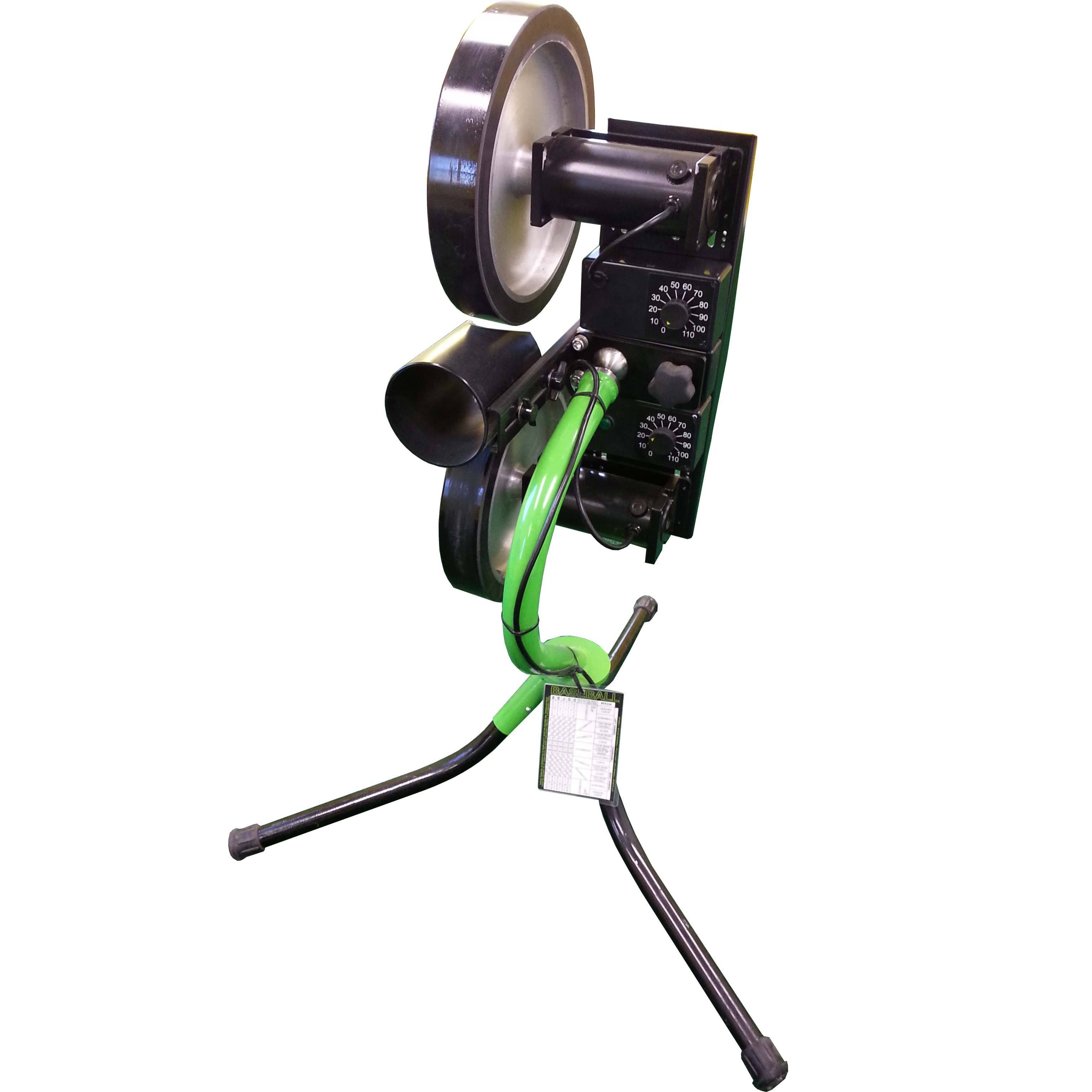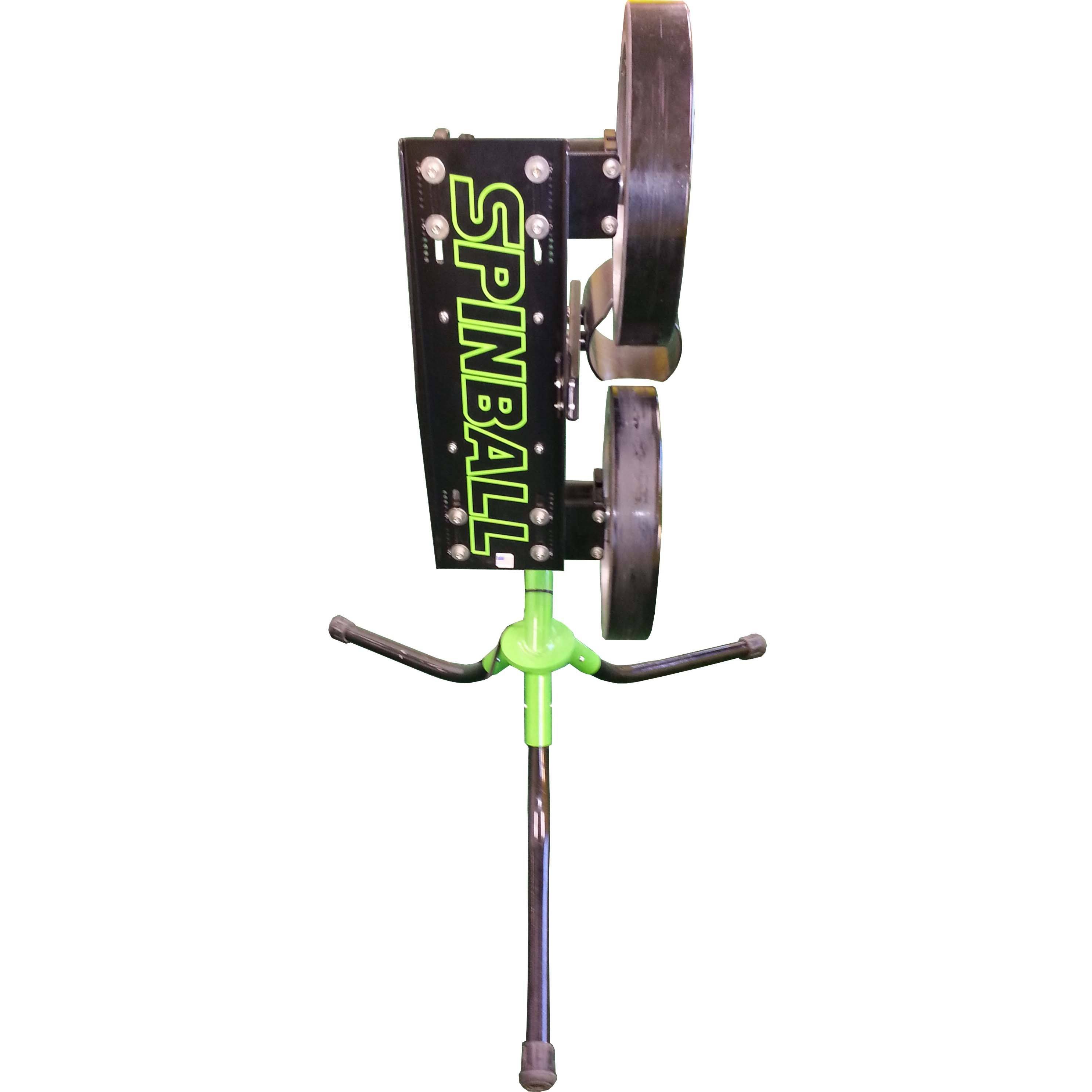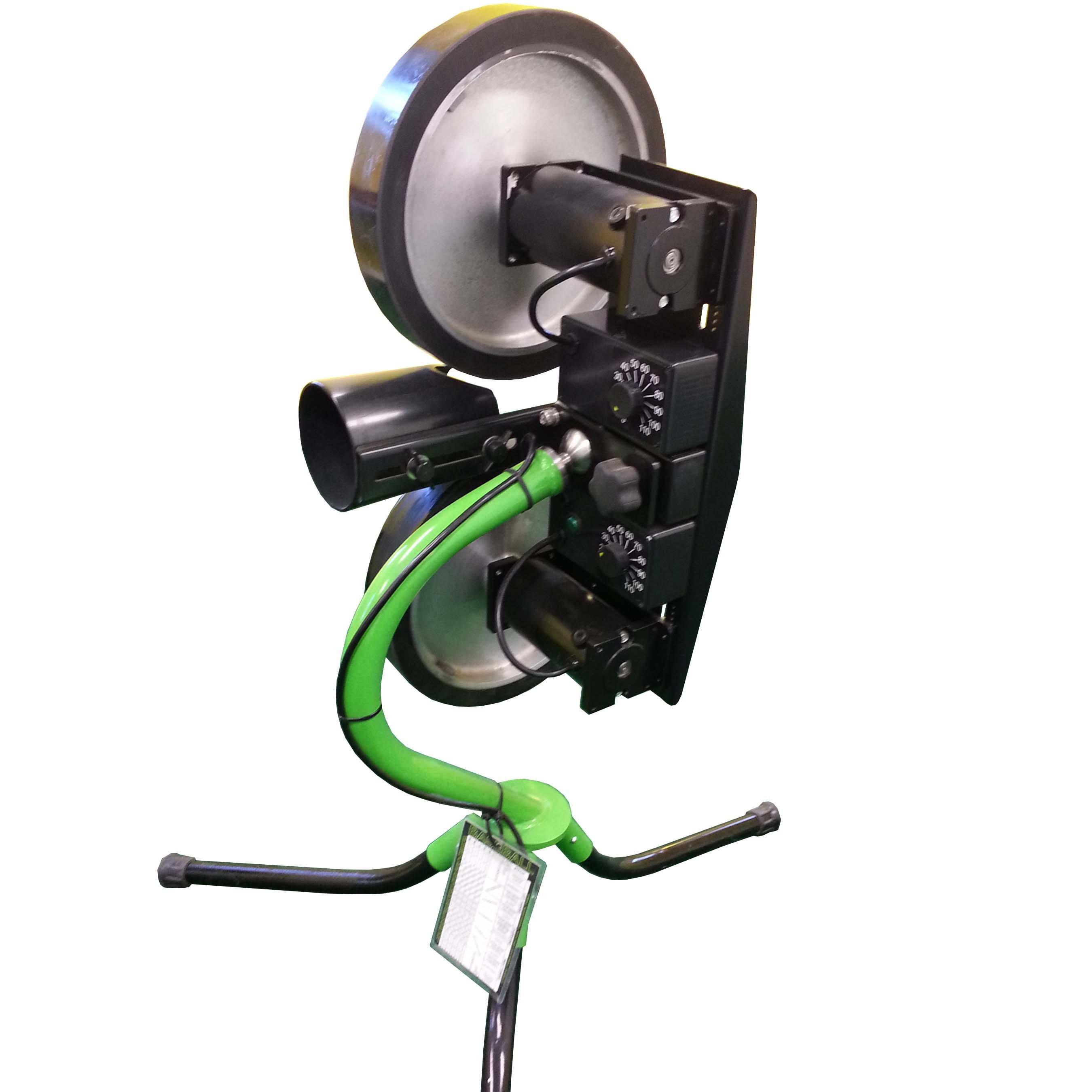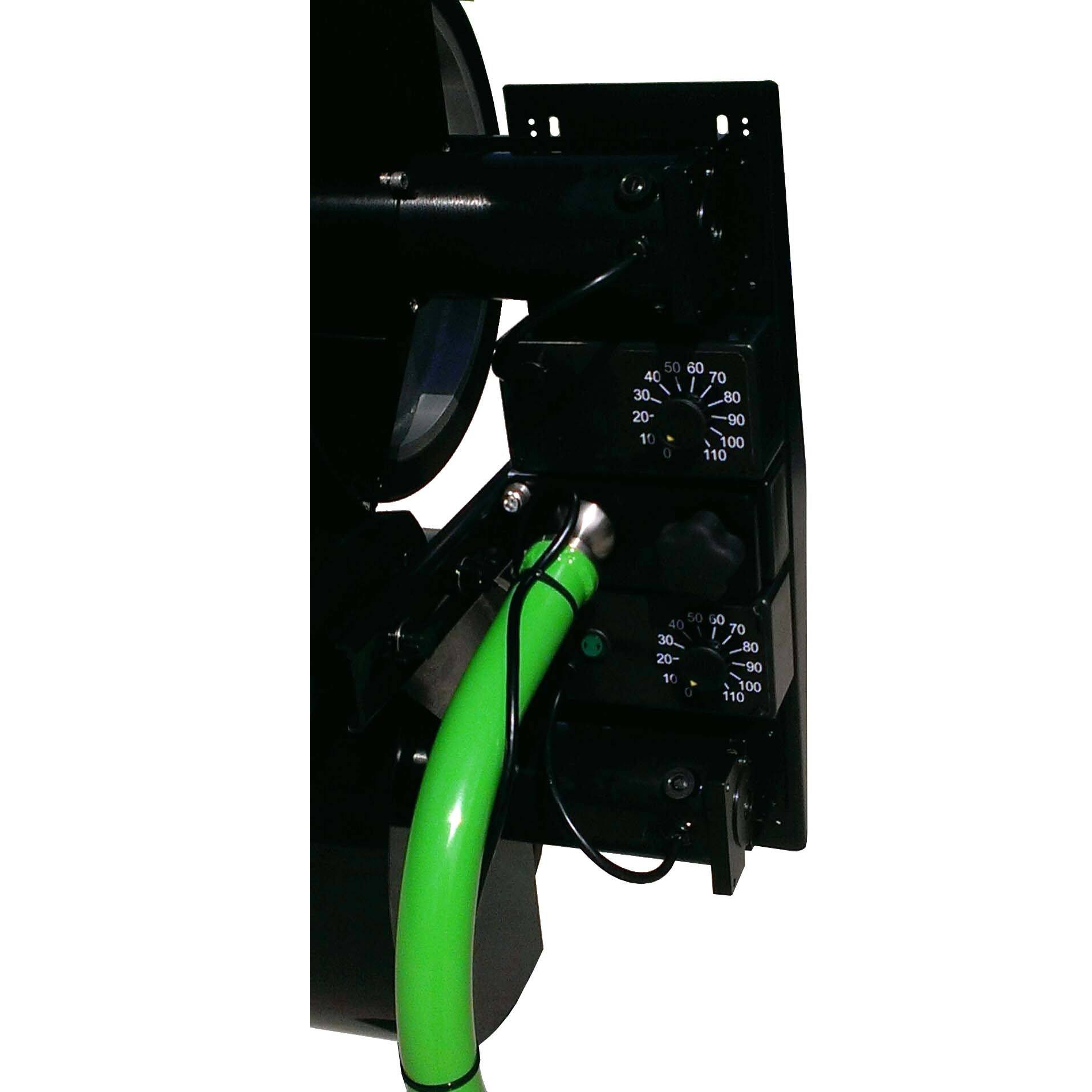 Spinball Wizard 2 Wheel Pitching Machine
Free Shipping!
Talk to an expert(888) 406-2544
$100 Price Match Guarantee Found a lower price? We'll match it! More info.

Spinball Wizard 2 Wheel Pitching Machine For Baseball, Softball, Combo Machine
Estiamted to be shipped in 1-2 weeks.
Designed to step up your batting practice, the Spinball Wizard 2 Wheel Pitching Machine is built for performance with affordability in mind. With a design to get the most out of every working part, Spinball is able to provide you a durable pitching machine that will give you the most MPH and accuracy for your buck. The Spinball wizard 2 wheel pitching machine is cuilt for baseball, softball, or a baseball softball combo.
Control Over Every Pitch
A thrown ball curves in the direction of its spin. The faster the spin, the more it curves. Fastballs have backspin, which cause them to rise, or at least fall slower than they otherwise would. Sinkers and curves have topspin, causing them to drop. Knuckleballs ideally have no spin at all and move randomly. By adjusting the wheel speeds and the angle of the machine, the machine can be set to spin the ball in any direction to simulate virtually any pitch.
True Value For the Money
The Spinball Wizard two wheel pitching machine is designed to throw more strikes for less money than any other machine. The quality is still there - the same wheels and motors as on the top end Rawlings machines - but kept the machine simple to keep the price down. This is a machine built for batting practice. While it can be used to throw grounders and fly balls, it can't be rotated around quickly to distribute them to the entire field. For that, you'll need the Rawlings 2 wheel machine.
Baseball Softball Combo Pitching Machine 
With interchangeable legs and different feeder tubes, the Spinball Wizard can be easily switched from baseball to softball.  Different leg sizes for realistic release points are available for both sports; 24" for softball, 50" for standard baseball. Purchase the ARP version for the ability to adjust the pitch release point. Switching the Spinball Wizard from baseball to softball (and vice versa) takes only 10 minutes, while other machines can take up to 30 minutes. 
Three Sports with One Machine
These machines can be used for baseball, softball, or cricket. The only differences between the machines are the interchangeable legs and ball feeder tubes. Single use machines can easily be upgraded to combination machines later by purchasing the appropriate upgrade kit. Motors are mounted on slots to allow for major adjustments between baseball and softball use, as well as for minor corrections for wheel tread wear and ball hardness. Three optional leg heights provide a realistic release points for each sport: 24" for softball, 50" for standard baseball, or 50-80" for cricket or the ARP (adjustable release point).
Spinball 2 Wheel Features
Throw pitches from any angle
Control dials allow you to create any type of pitch
Throws pitches from speeds of 40 MPH-100 MPH
Baseball/ Softball combo machine option available
Changing from baseball to softball is very quick and easy
ARP option available (adjustable release point)
5 year manufacturer's warranty
FREE Shipping
Made in the USA 
Better Wheels
Spinball's solid wheels feature a urethane tread that is a full 1" thick for lower shock loads and almost instant speed recovery. Other pitching machines features a 3/8" thick profiled wheel tread, leading to a longer recovery time. . As the speed increases, the unbalanced rubber tire expands, but the balance weights mounted on the steel wheel can't move, so the wheels become unbalanced. They can also leak air and gloss over from use, reducing grip and therefore accuracy and speed.
Easy Leg Installation
Pitching machine legs slide easily into the machine and snap in place with spring loaded buttons. Different legs for baseball and softball usage can be swapped out easily.
Click here to download the Spinball 2 wheel pitching machine owner's manual!