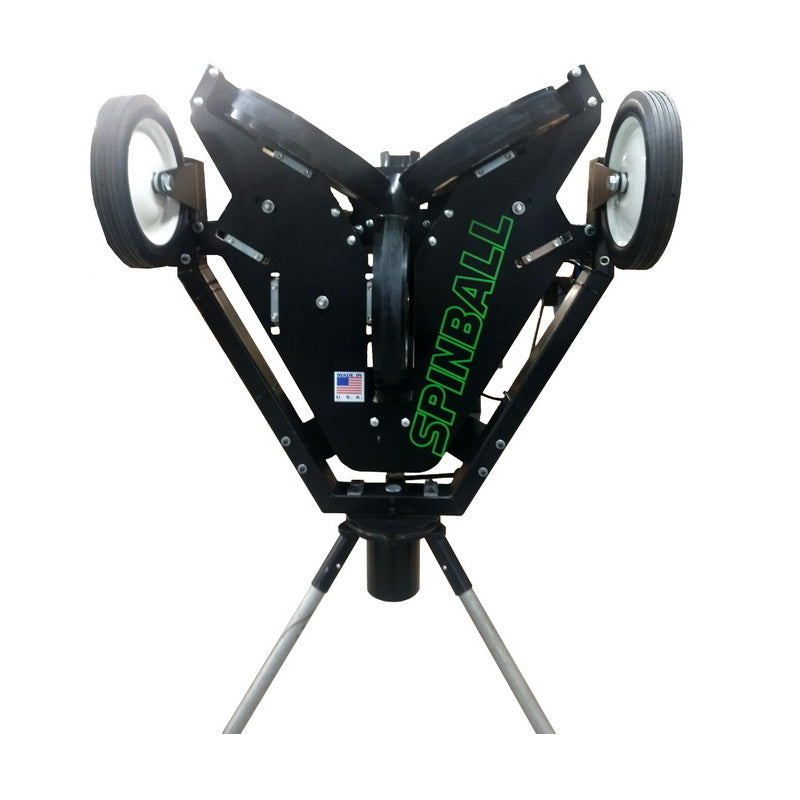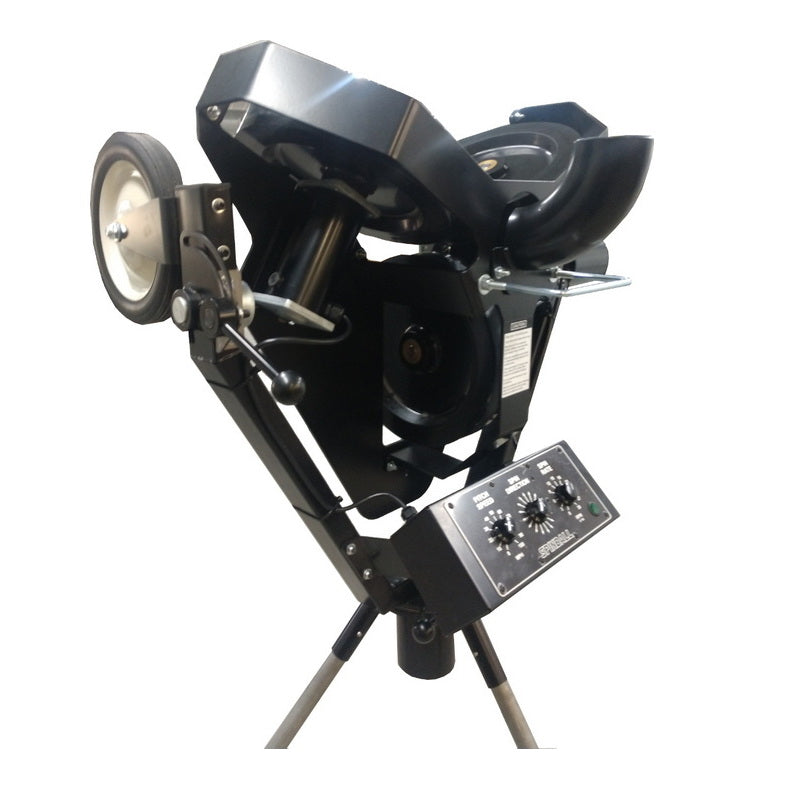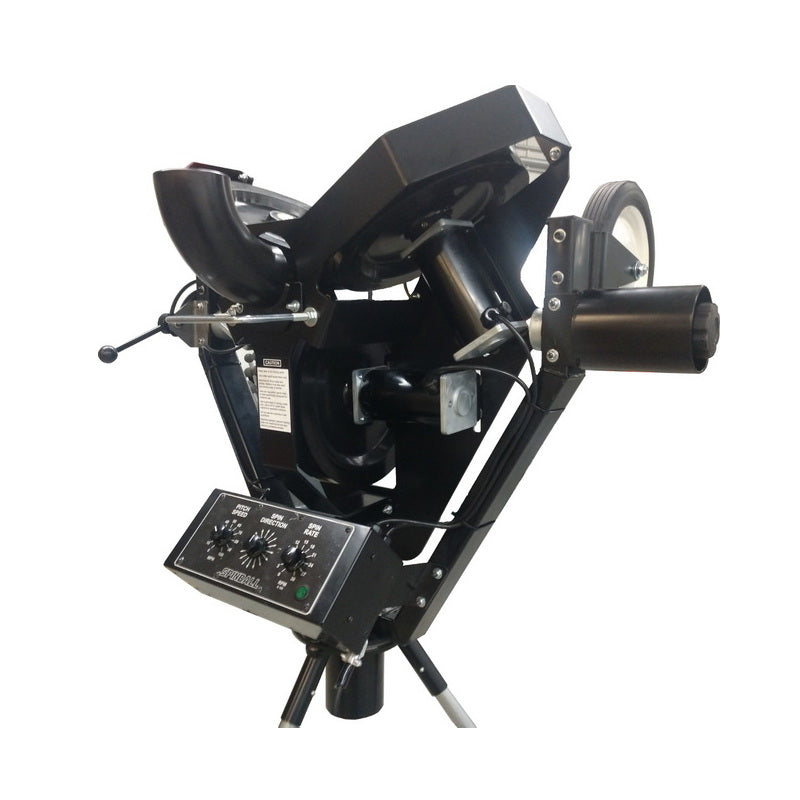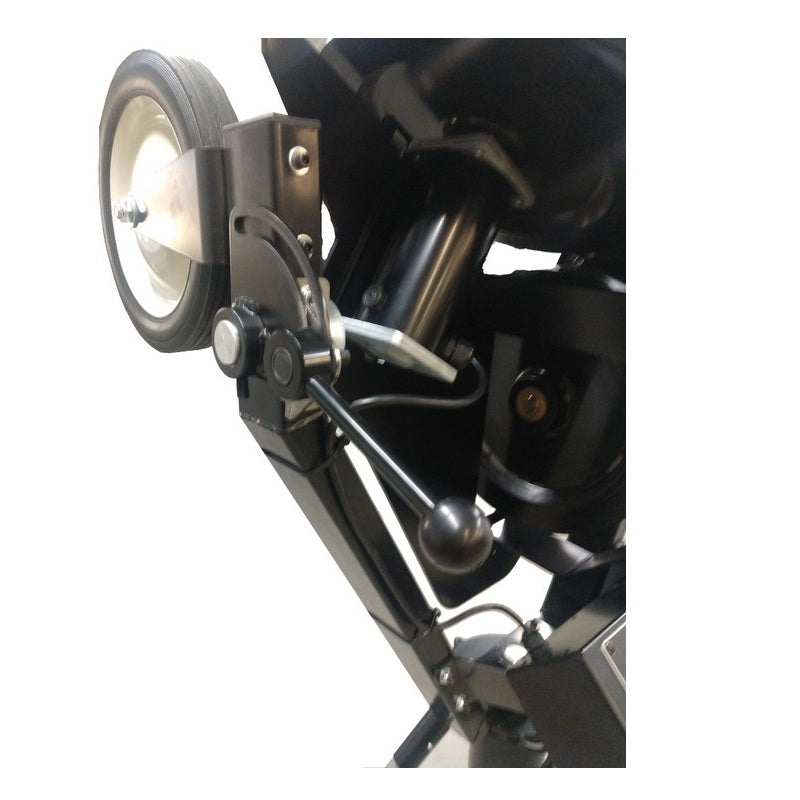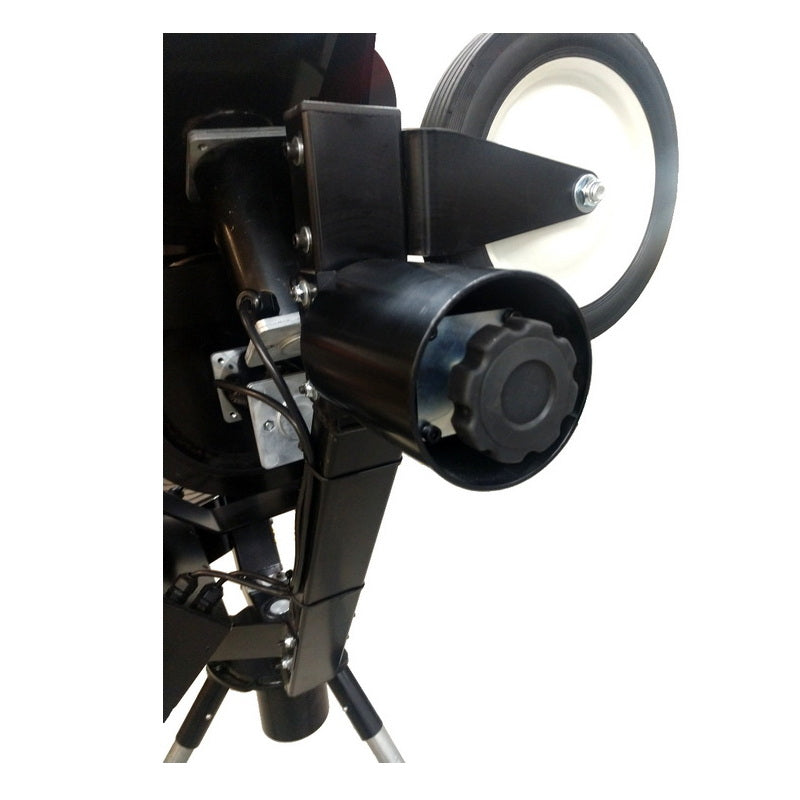 Spinball Wizard 3 Wheel Baseball Pitching Machine
Free Shipping!
Talk to an expert(888) 406-2544
$100 Price Match Guarantee Found a lower price? We'll match it! More info.

Spinball Wizard 3 Wheel Pitching Machine For Baseball, Softball, And Combo Pitching Machine
Estimated to be shipped in 6 weeks.
 With 3 pitching wheels and a smart control panel, you have full control and maximum accuracy with every pitch. The Spinball Wizard 3 comes equipped with a  smart control panel, featuring 3 control dials, allowing you to control pitch speed, spin direction, and the amount of spin in any given pitch. The combination of 3 pitching wheels with solid 1" urethane tread offers a pitch accuracy that is unmatched. Take your batting practice to the next level and stop wasting money on low grade pitching machines now!
Spinball Wizard 3 Features
3 wheel pitching machine offers superior pitch accuracy
Smart control panel offers full control over every pitch
Helps bring batting skills to the next level!
Pitching wheels made of 1" urethane tread
Throws real baseballs, softballs, or pitching machine balls
Almost instant recovery time
Throws pitches from 40-100 MPH
Durable steel frame and legs
Regular baseball machine SW3BB has a pitch release point of 58"
XL version has a release point of 72"
Motor is protected from line drives by steel frame
Only weighs 120 lbs. 
Free Shipping!
Made in the USA 
5 year manufacturer's warranty
Smart Control Panel
With the ability to control every pitch, this 3 wheel pitching machine  can throw virtually any pitch. Find the pitch you want with the spin direction and spin amount, and then turn the speed up with the pitch speed knob! Your limits here are truly endless. The amount of control given from the Spinball Wizard 3 wheel pitching machine is unmatched. Most pitching machines only have knobs labeled 0-10 and a chart, limiting your control. With Spinball's patented smart control panel, you have the most control! 

Dialing In Speed
Between the three dials, speed, spin direction, and spin amount, you can easily dial in any pitch you want. To change the speed of a pitch, simply turn the dial to the desired speed. The speeds on the dial are calibrated to a regulation baseball, so softballs may be up to 10% slower than the dialed speed and dimpled balls may travel slightly faster. For more information on using the Smart Control Panel, see the Spinball user's manual here.
Full Control Over

 

Every

 

Pitch 
A thrown ball curves in the direction of its spin. The faster the spin, the more it curves. Fastballs have backspin, which cause them to rise, or at least fall slower than they otherwise would. Sinkers and curves have topspin, causing them to drop. Knuckleballs ideally have no spin at all and move randomly. When you set the spin angle and amount on the control panel, and the machine automatically adjusts the wheel speeds to spin the ball in any direction to simulate virtually any pitch.
Spin Direction for Baseball Pitches
Spin Direction for Softball Pitches
Large Transport Wheels For Portability
The Spinball Wizard 3 wheel pitching machine also comes equipped with large transport wheels on the machine. This makes the pitching machine very portable and easy to move on and off the field, as well as around the field during practice. 
Top Quality Motors
Spinball industrial grade, American made motors feature oversized, hardened stainless steel shafts to ensure a long life. And unlike other machines, Spinball motors are protected by the 1/4" steel frame, not exposed to batted balls. With their machines, one line drive can cost you up to $400 in repairs.
Download the Spinball Wizard 3 wheel pitching machine owner's manual here!