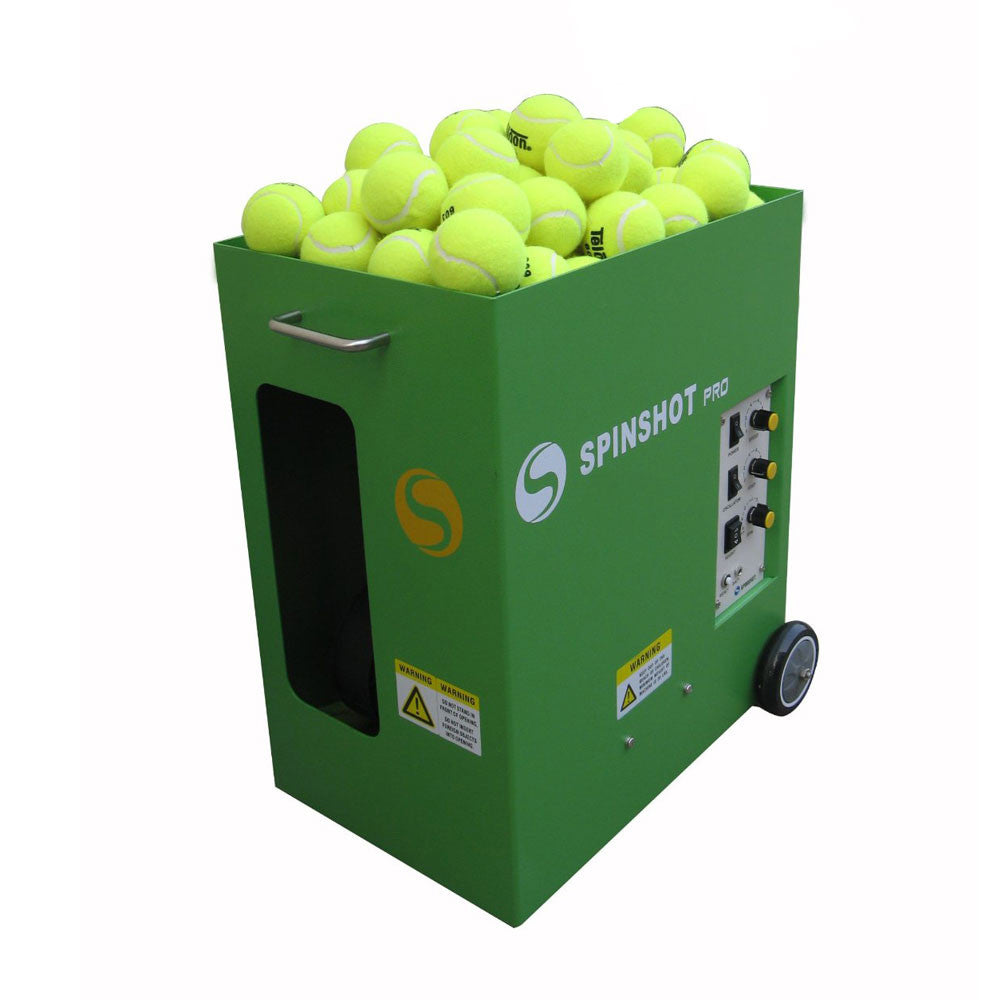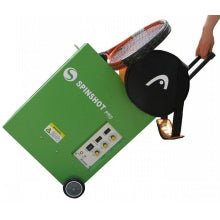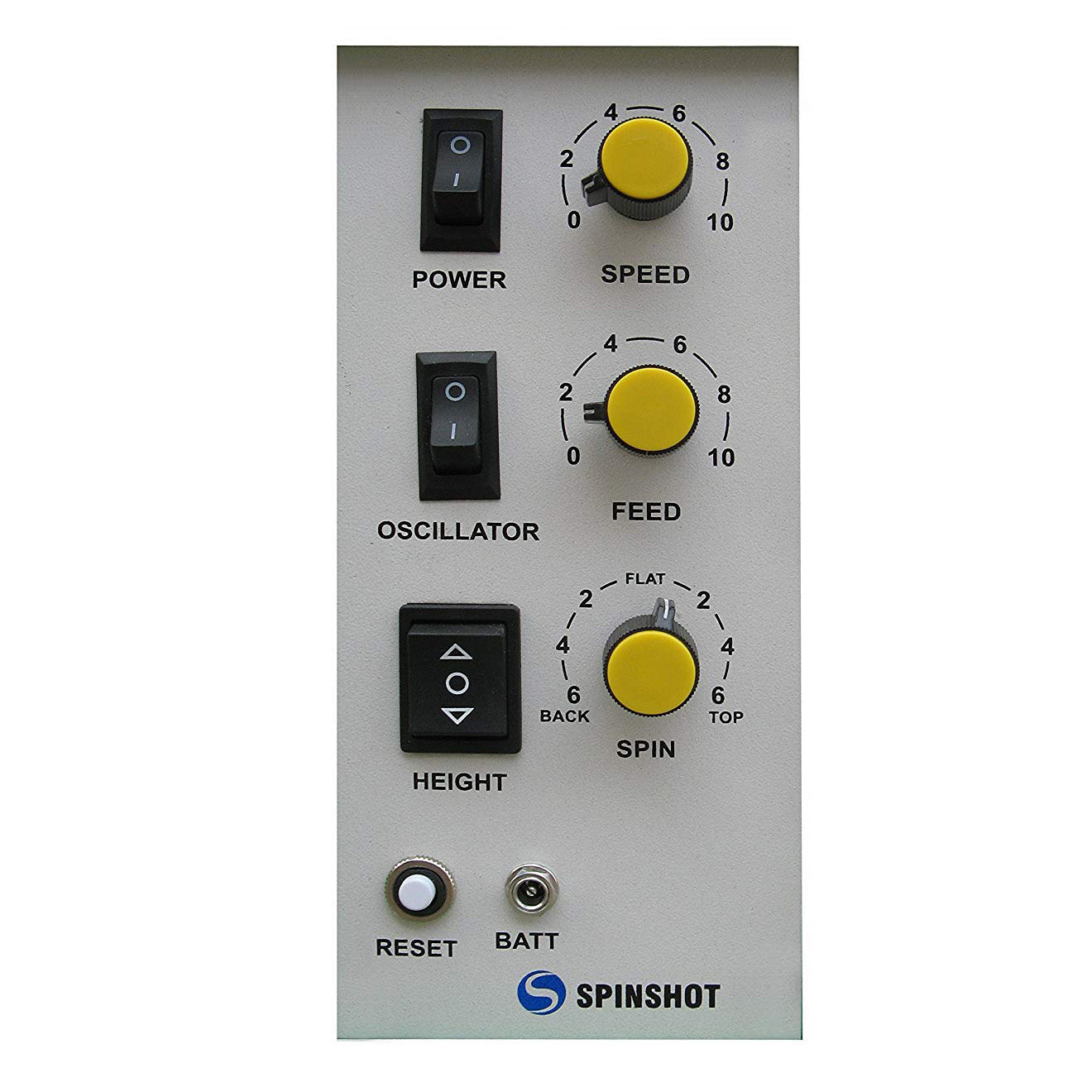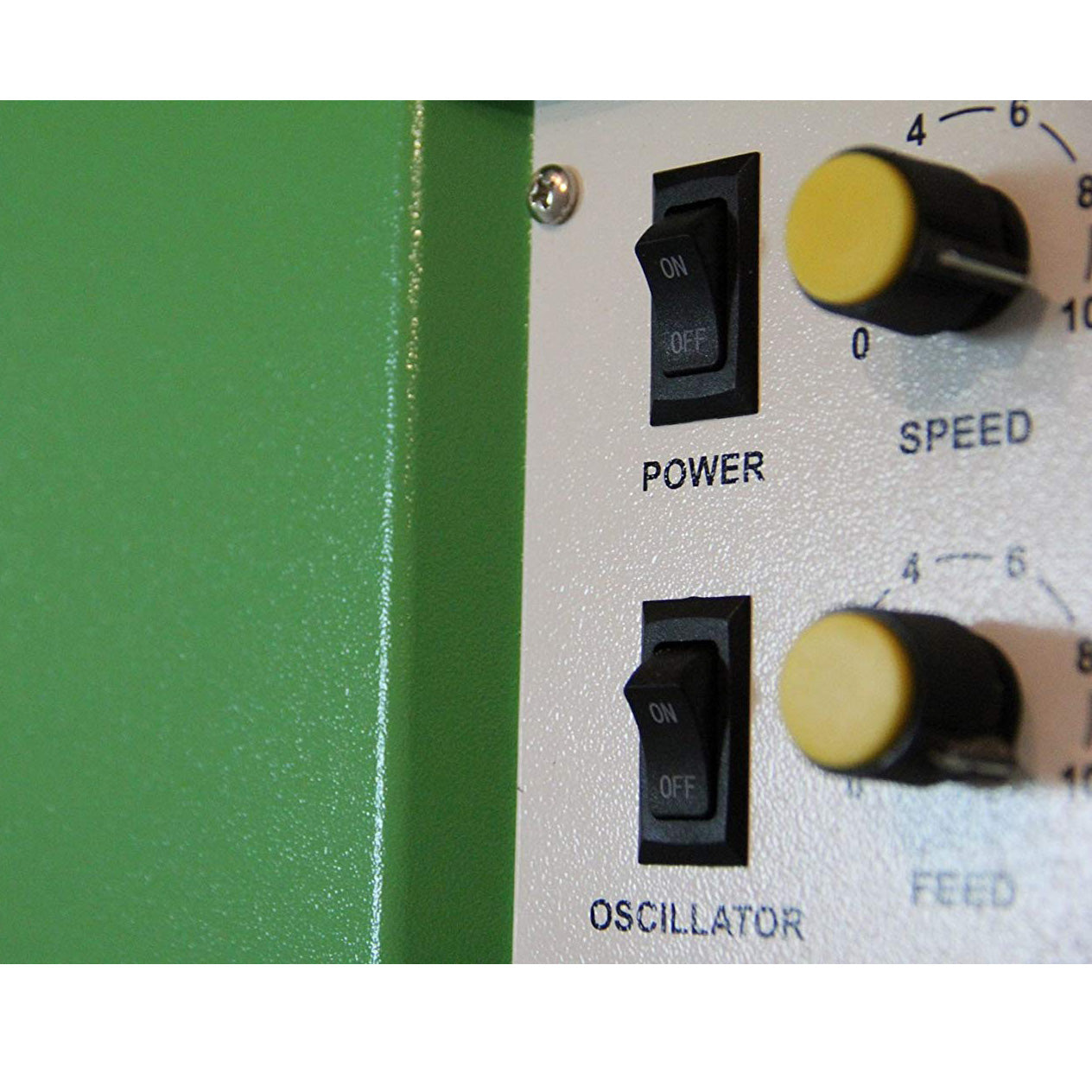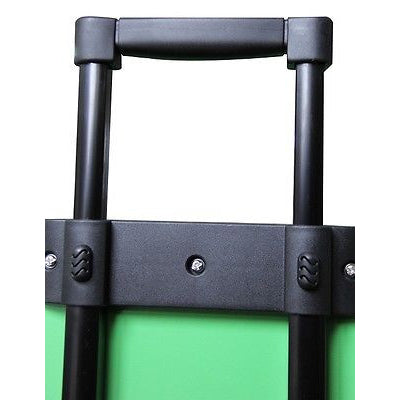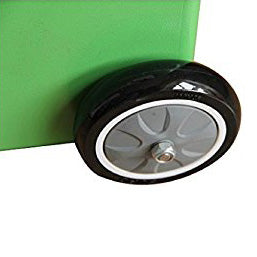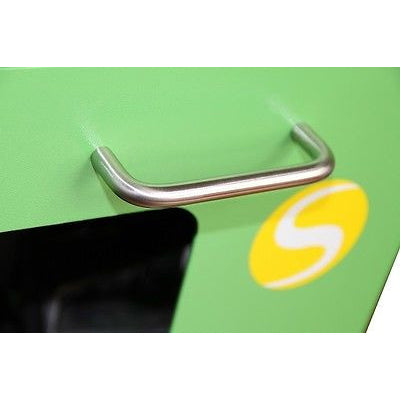 Spinshot Pro Tennis Ball Machine
Free Shipping!
Talk to an expert(888) 406-2544
$100 Price Match Guarantee Found a lower price? We'll match it! More info.

Pro Tennis Ball Machine by Spinshot Tennis
Spinshot Pro provides multi-function speed control, horizontal and vertical oscillation, top spin and back spin. Simply adjust the controls on the easy to use machine control panel to tailor ball delivery to suit your training needs. T
he multi-function speed control delivers a constant ball speed of up to 110km per hour with adjustable top spin and back spin. Adjustment of the horizontal oscillation will allow balls to randomly sweep across the court. Adjustment of the vertical oscillation will provide deliveries from a lob to a volley. 
Spinshot Pro Portability
Spinshot Pro is lighter and more compact than any other ball machine with similar features. Towing wheels and a retractable handle are incorporated on the machine and you can put all your tennis equipment on the machine and tow them together.
Tennis Machine Serving Speed
Spinshot Pro can deliver balls up to 110kmph and with top spin, this can be adjusted right down to 30kmph to mimic all kinds of shots.
Tennis Ball Trajectory / Height Control
Ball trajectory is electronically adjustable from the front panel.
Spin Control
Electronically adjustable for different degrees of back and top spin. Mastery of top and back spin is what separates the average player from a champion!
Tennis Ball Machine Oscillator
The random oscillator feature will sweep the ball across the court for better training. It will keep you on the move as balls are thrown throughout the entire court.
Power Input
The tennis ball machine's battery can support 2-3 hours of play. It won't quit until you're ready to stop. Simply charge after each use and it's ready to go. 
The machine will be shipped with a battery charger that is compatible with our 12V batteries. The smart design of the power cage and removal of the battery cover makes it extremely easy to install the battery or upgrade your machine to an AC supply.(break)
Remote Controller
Available of 2-button remote controller. 
Ball Capacity
The foldable ball hopper holds over 120 balls.
Feed Control
Ball feed rate is controllable from 2 seconds to 10 seconds every shot.
See the Spinshot Pro in remote watch action! 


Click here to download the Spinshot Pro tennis machine user's manual! 
How long is the warranty? Do you ever have any used or demo machines?

Hello, thank you for your inquiry. This is covered by a 2 year manufacturer warranty. Also, we do not sell used products.

What does the machine weigh with battery?

Hello, thank you for your inquiry. It would be around 45lbs with the battery inside.