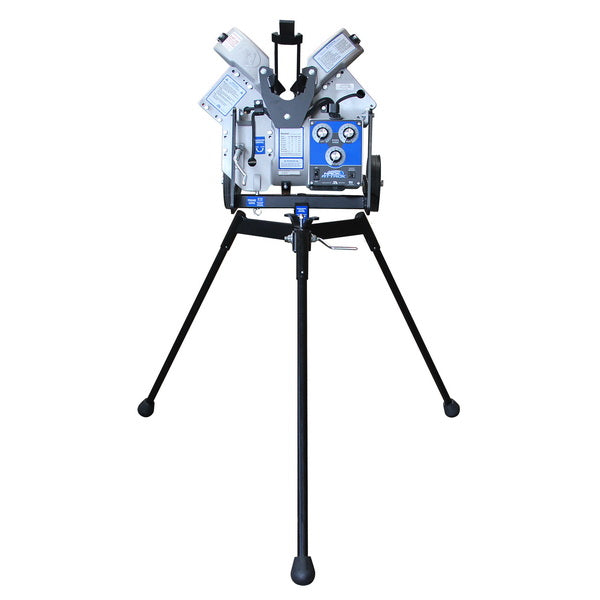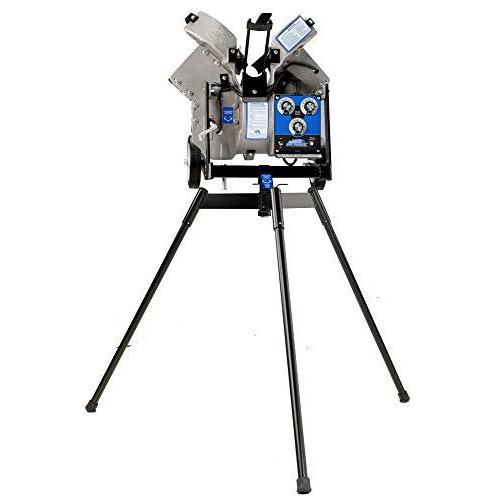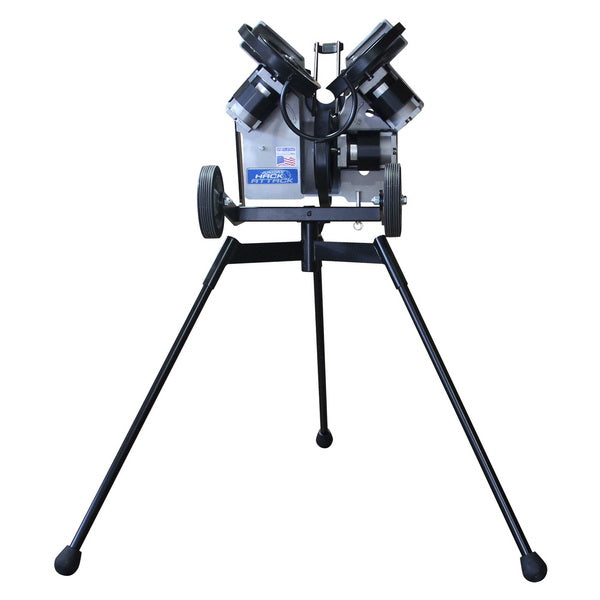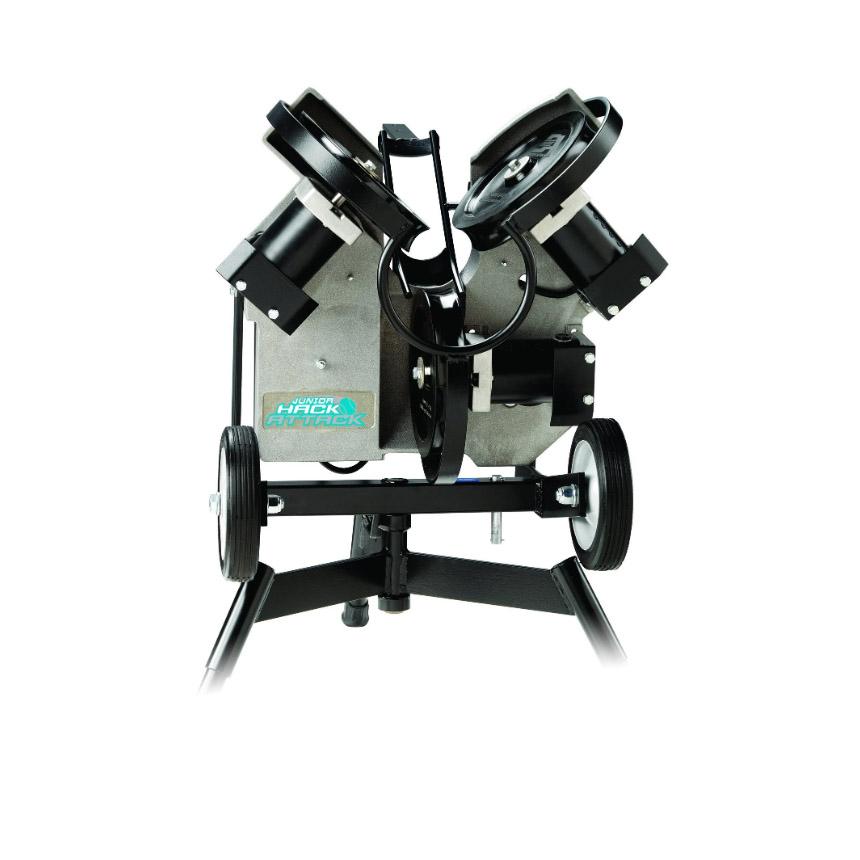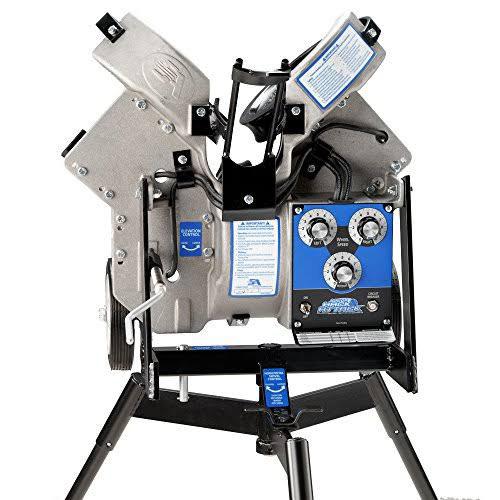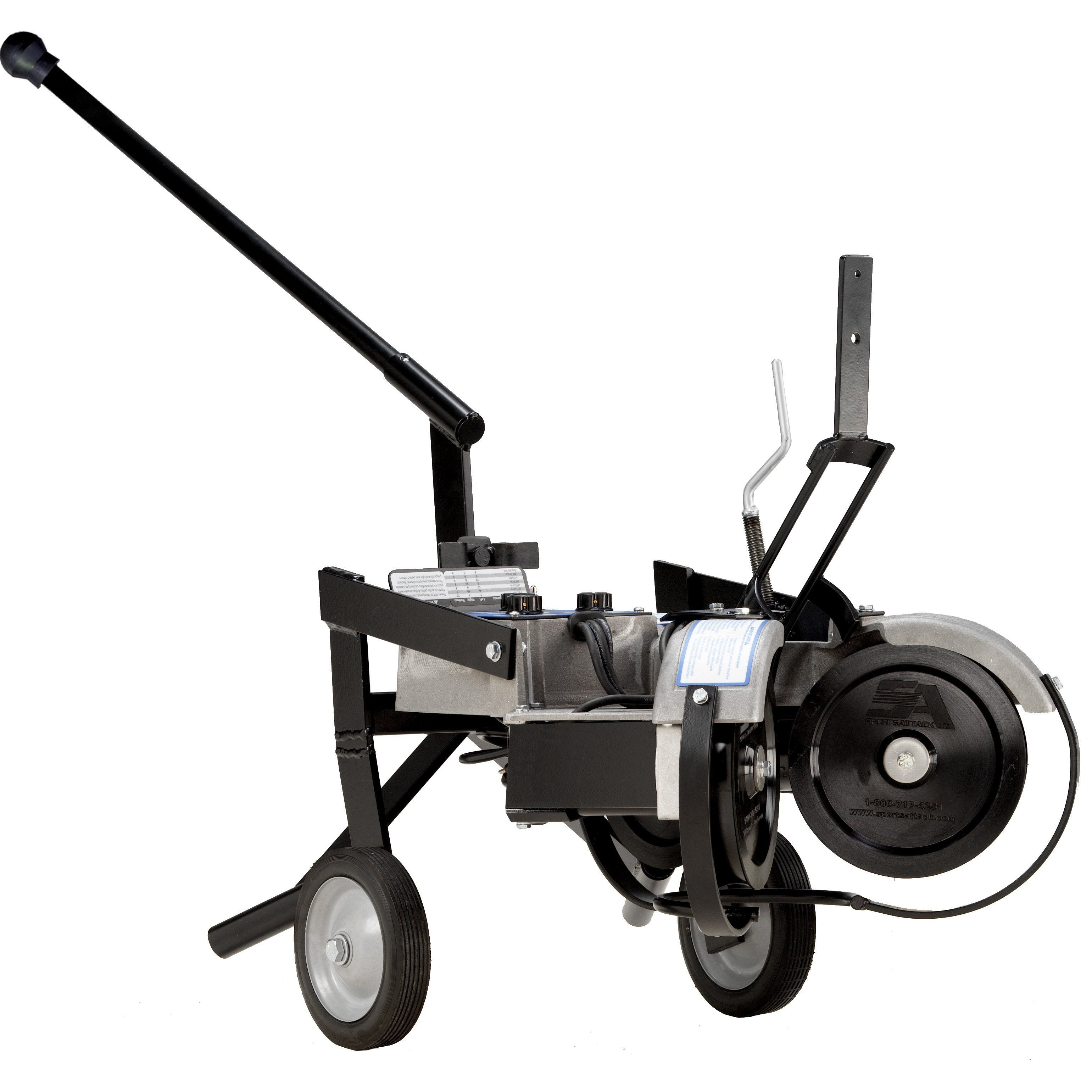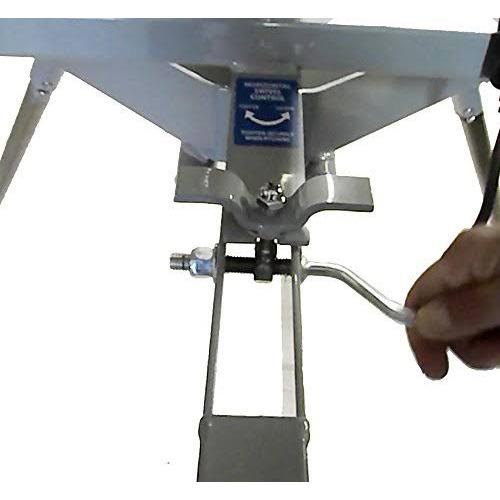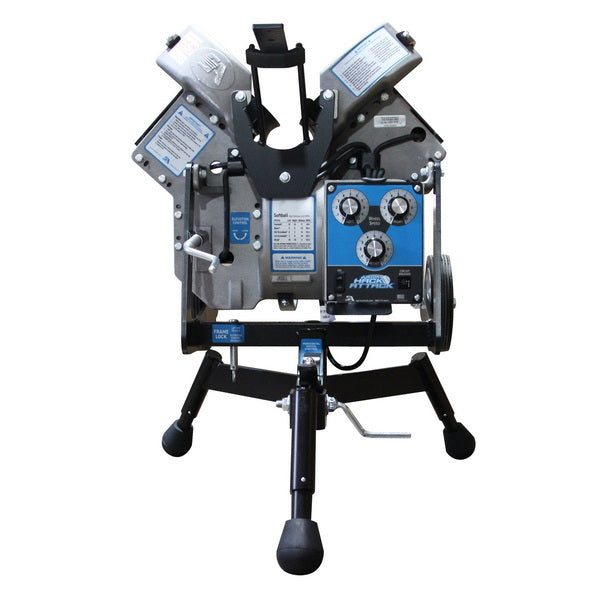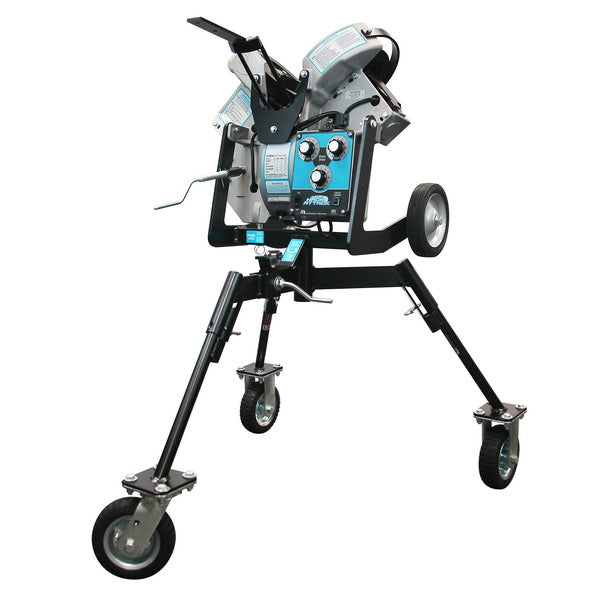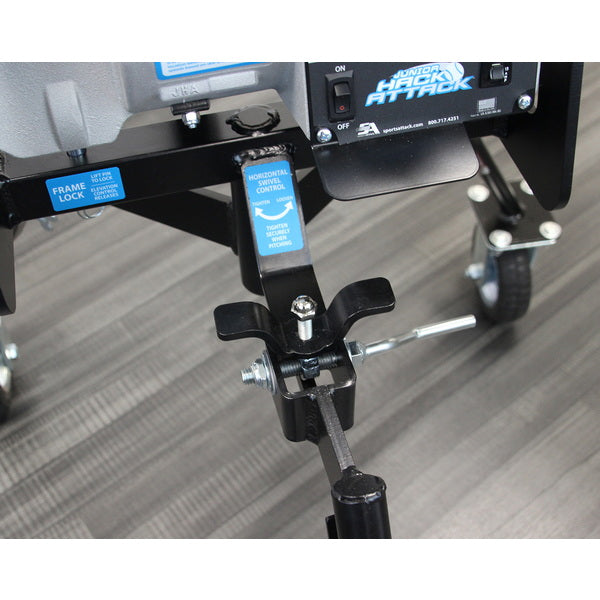 Hack Attack Jr. Three Wheel Pitching Machine by Sports Attack
Free Shipping!
Talk to an expert(888) 406-2544
$100 Price Match Guarantee Found a lower price? We'll match it! More info.

Hack Attack Junior Three Wheel Pitching Machine For Baseball Or Softball From Sports Attack


With a major league quality and a youth design, the Junior Hack Attack by Sports Attack is the best three-wheel pitching machine on the market for serious youth players.
Control Over

 

Every

 

Pitch
The Junior Hack Attack features a 3 wheel design with the ability to throw fastballs, and right and left handed breaking pitches including curveballs, sliders and split fingers, all at speeds of 70+ MPH. Changing the type of pitch to be thrown is as easy as changing the settings on the speed dials. With three different speed dials, you have unlimited control over the type of pitch being thrown. 
With a simple turn of the elevation adjustment crank handle, the height of the pitch release point can be raised or lowered. This makes changing the location of the pitch in the strike zone very easy in between pitches.
Confidence & Quality
Built and assembled right here in the USA, you can count on excellent quality from your Hack Attack Jr. pitching machine. Standing on a solid steel frame and backed by a 5 year manufacturer's warranty, the Junior Hack Attack pitching machine will last you many seasons to come! 
Working The Strike Zone
Make your players truly understand ball movement and timing by changing ball placement and speed on your Hack Attack pitching machine.
Effortlessly work the ball around the strike zone with the inside/ outside adjustment feature.
This feature will allow you to center the first pitch without having to awkwardly move the machine or kick out the rear leg.
With the dial adjustments and the elevation crank working in tandem, the person operating this machine will easily  be able to move the ball around and work the corners of the strike zone, providing the batter with top notch batting practice.

Junior Hack Attack Features
Throws fastballs, right and left handed breaking pitches including curveballs, sliders and split fingers, all at speeds of 70+ MPH
5 second recovery time
3 throwing wheel dials for maximum control over each pitch
Great accuracy and control with every pitch
Elevation crank allows easy adjustment of pitch release point
Pivot head design allows for infield and outfield drills
Fungo fly balls up to 250 feet
Front wheel guards ensure the throwing wheels never come in contact with ground (this ensures accuracy and maximum life span)
Can throw regulation leather balls, dimpled practice balls, wiffle balls, and other soft practice pitching machine balls. 
Greatly increase batting skills as well as infield and out fielding abilities
Made in the USA 
2 year warranty on motor and throwing wheels
5 year manufacturer's warranty on workmanship and defects

Jr. Hack Attack Specifications
Standard release point: 46"
Extended leg release point: 53" 
No assembly required 
Very portable, rolls on and off field
At 60 ft. throws fastballs at 70 MPH
At 45 ft. throws fastballs up to 90 MPH
Variable speed at a minimum of 35 MPH
5 second recovery time in between pitches
Weight: 75 lbs.
Size broken down: 25" long x 20" wide x 26" tall
Fits in any SUV, even a Mini Cooper! 
Portability On & Off The Field 
Coming equipped with two large transportation wheels, the Hack Attack Jr. is easy to bring on and off the field. Simply break down the machine and deploy the transport wheels to move the machine around the field freely. One of the tripod legs will act as a handle as you move the machine on and off the field. The front wheel guards insure the throwing wheels never come in contact with the ground. 
True Pitching Machine Quality
At the intersection of durability and portability, the Junior Hack Attack is heavy enough to maintain a solid foundation, absorb recoil, deliver consistent pitches, and still be easily moved on and off the field by one person. The sturdy steel tripod legs stand wide to ensure stability with each pitch. The locking legs also allow for a quick setup and easy break down. Two large transporting wheels also come attached to the frame rolling the machine an ease. The frame is coated with rugged powder coat rust-proof to ensure unlimited use through all seasons of the year. The Junior Hack Attack is a machine as technical as it is rugged and powerful, all dedicated to making the most out of each batting practice.
Infield & Outfield Drills
The Throwing head of the Junior Hack Attack pivots instantly in any direction for all fungo work including deep fly balls, slicing line drives, catcher's pop-ups with reverse spin, towering infield pop-ups, and grounders. The fungo pop fly balls can go as far as 350 feet! 
Using Your Hack Attack Jr. With A Generator 
We recommend a minimum of 1000W up to 2000W Honda generator with inverter technology. Weight of these generators is approximately 27 lbs, similar to the weight of a battery, and they are extremely portable.
 Junior Hack Attack Vs Hack Attack Comparison Chart

Download The Jr. Hack Attack Manual Here!
What are the minimum velocities for both the Jr and Hack Attack at 60 ft? I want to buy one for long term, high school and college. I have two boys 9 and 11 years old. The 11 yo will start playing for the 13U.

Hi, it is 100+ mph for the Hack Attack and 70+ mph for the Jr Hack.